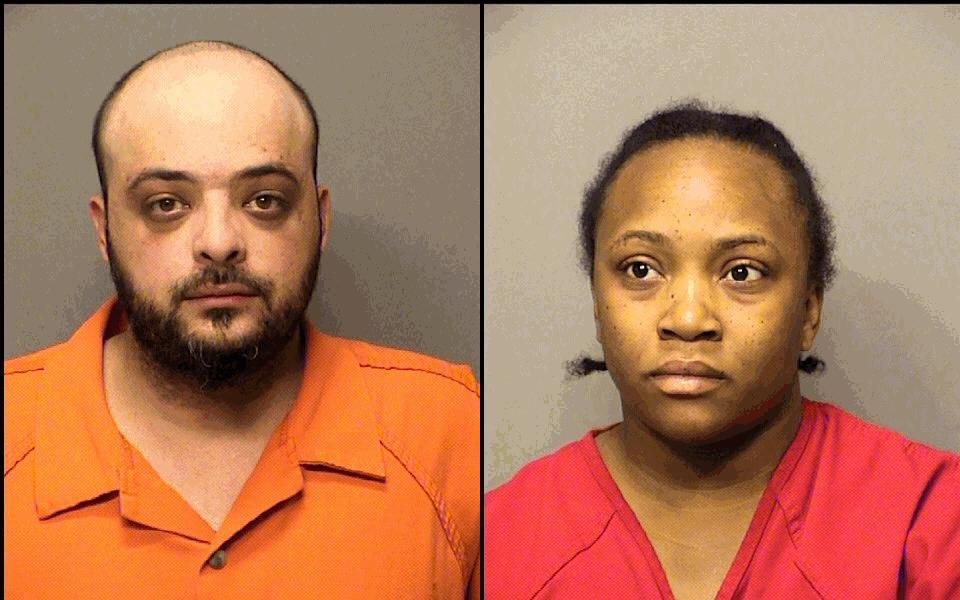 VALPARAISO — A Portage man charged with making synthetic marijuana known as Spice told police he did not even know the name of the mind-altering chemical he sprays on the herbs, but "knows it's pure."
This is among the details of the alleged drug operation that were released as part of the charges filed against Muhammad Sobuh, 31, and Lakesha Sobuh, 34.
Both are charged with felony counts of dealing in a controlled substance, dealing a synthetic drug, manufacturing a synthetic drug and maintaining a common nuisance, according to court documents. Muhammad faces an additional felony count of theft of a firearm.
Each were given $4,000 bonds during an initial hearing Monday before Porter Superior Court Judge Jeffrey Clymer and will be placed on pretrial supervision if released from jail, according to the court.
Trials were scheduled for Sept. 30 with preliminary hearing on July 12 and Aug. 23.
Portage police and other members of the Porter County Multi-Enforcement Group raided the house in the 5600 block of Carnation Avenue in Portage Thursday morning.
After nearly having to force their way into the home, the group found a handgun on a couch and "a large amount of what was believed to be synthetic cannabinoid," according to charging information.
"Muhammad stated he buys a dried plant-like herb either online or at an herbal shop before spraying it with the chemical compound," police said.
He told police he recently purchased a kilogram of the chemical and explained that he mixes it with acetone and then sprays the combination on the herb, according to court documents.
"Muhammad admitted he does not know the name of the actual chemical he uses, and simply 'knows it's pure' when it dissolves completely in the acetone before spraying," police said.
The chemical was tested and was revealed to be a compound that was reportedly originally developed as a pain reliever and that is now listed as an illegal controlled substance, police said.
Porter County police reported last week recovering 64 pounds of synthetic drugs, 940 grams of synthetic chemical compound used to manufacture the drug commonly referred to as Spice, evidence of several gallons of acetone and $2,955 from the illicit sales of narcotics.
Muhammad further told police he had been selling the finished product in increments of pounds and sold to just five or six people, according to charging documents.
Both Muhammad and Lakesha said they did not have jobs and had been living off the profits of the drug sales, police said.
Police said they also located a rifle in the house, which turned out to be stolen from Gary. Muhammad said he purchased the rifle a couple of years ago from someone in Gary.
"The chemicals that are used in the clandestine production of 'Spice' are extremely volatile and create a health and environmental hazard," Porter County police said in a news release.
They said a tip this month led them to the drug operation.
"We encourage the community to continue submitting detailed tips to the Porter County 'Submit a Tip' on our website," the release states.