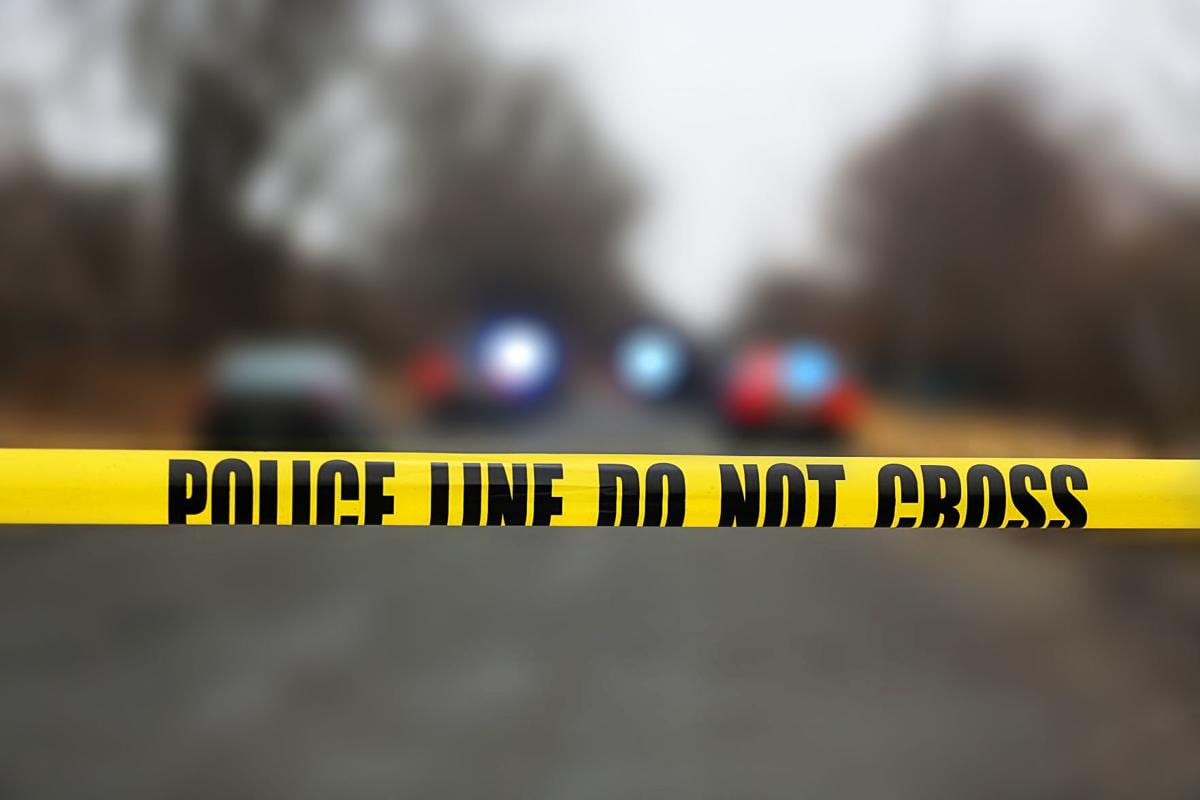 HAMMOND — A man shot himself and later died after fatally shooting his wife early Thursday, police said. 
After shooting himself in a Hammond cemetery, the critically injured man died Thursday afternoon, police reported. 
The woman was identified as Alicia Guerrero, 49, of Hammond. She was pronounced dead at 8:31 a.m. Tuesday at Franciscan Health Hammond, according to a report from Lake County Coroner Merrilee Frey. 
The man was identified as Rogelio Guerrero, 47, of Hammond. He was pronounced dead at 11:22 a.m. at Community Hospital in Munster, the coroner's report said. 
Alicia Guerrero was shot in the shoulder and was transported to a Chicago hospital, but died from her injuries, Hammond police Lt. Steve Kellogg said.
Her husband, Rogelio Guerrero, later shot himself in the head and was taken to a local hospital, Kellogg said.
Hammond police found the woman wounded while responding about 7 a.m. to the 4700 block of Ash Avenue for a domestic-related shooting, Kellogg said.
She was transported immediately after police found her, but died a short time later, Kellogg said.
About an hour later, officers responded to a cemetery in the 6900 block of Southeastern Avenue after learning the man had shot himself at that location, Kellogg said.
The man was being treated at a local hospital and was in critical condition before his death, Kellogg said.
No additional information was immediately available, Kellogg said.
This marks the third homicide in Hammond in 2021 and the only domestic-related homicide so far this year, said Kellogg. 
Rogelio Guerrero had an ongoing court case for charges against him including aggravated battery, two counts of battery, two counts of resisting law enforcement and battery against a public safety official. The charges were filed on Sept. 1, 2019 in Lake Superior Court Criminal Division 4 following a dispute and shooting that left one man wounded.
Rogelio Guerrero was accused of pulling both a handgun and shotgun during a confrontation in the 4800 block of Elm Avenue and shooting a man, who was the boyfriend of Rogelio Guerrero's adult daughter, according to court records.
He told police in an interview that he pulled both guns because he felt the man and his friends, one of whom was holding a tire iron, were moving to surround him, Lake Criminal Court records state. Rogelio Guerrero claimed he thought he fired a shot into the ground to scare them away.
A witness told police the man holding the tire iron never raised it toward Rogelio Guerrero.
At one point during the dispute, Rogelio Guerrero briefly lowered a gun, but raised it and fired as the man continued to yell at Guerrero, the witness said.
Hammond police had already responded to the home earlier in the day, because of an argument between the man and Rogelio Guerrero's daughter, documents state.
The dispute was broken up by police after "some yelling and shoving occurred," court records state.
Before leaving, Rogelio Guerrero made a hand gesture toward his throat that was directed at his daughter's boyfriend and said, "You're done," according to court documents.
When police returned to the home because of the shooting, Rogelio Guerrero left in his pickup truck. Another officer attempted to stop his truck on Ash Avenue, but he sped up and went the wrong way on Oak Street, records allege.
Rogelio Guerrero drove through several yards before exiting the truck and entering a home in the 4700 block of Ash Avenue, records state. A woman then disregarded officers' orders and entered the home. A short time later, he exited the home and was arrested.
Police found a handgun and shotgun in Rogelio Guerrero's truck, along with a spent shell casing on the driver's seat.
He later reportedly fought an officer at the Hammond City Jail who was attempting to collect his clothing, documents allege.
His next hearing for the case was originally scheduled for April 21 at Lake Superior Court.