CROWN POINT — The girlfriend of a man charged Tuesday with murder in the grisly stabbing death of her mentally disabled roommate told police she, her boyfriend and her roommate had been drinking much of the day and nothing seemed amiss before she fell asleep the night of the homicide, court records show.
The woman said her boyfriend, Daniel R. Allison, 32, of Gary's Black Oak section and Walkerton, Indiana, was playing cards with her roommate, Lee R. Nedreau Jr., 45, when she went to bed, according to court records.
She awoke to Nedreau screaming, "Help me, help me, help me," she told police.
After collapsing in his front yard, Nedreau told a park manager who was tending to his wounds he was going to die and that Allison was responsible, Lake Criminal Court records state. Nedreau later died at a hospital.
Allison faces one count of murder alleging he used a kitchen knife to repeatedly stab Nedreau to death June 30 at the Bremerton Mobile Home Park on East Elm Street in Calumet Township, just outside of Griffith.
Magistrate Kathleen Sullivan entered a not guilty plea on Allison's behalf during an initial hearing Wednesday, online records show. The magistrate also appointed the Lake County public defender's office to represent Allison.
Victim's family seeks justice
Lynette Collins, Nedreau's older sister and legal guardian, said Allison's arrest provided the family some sense of relief. 
"I just hope that he is convicted quickly and they find the truth," said Collins, who lives in Union Mills. "And that anyone and everyone that might have been involved in this horrific murder is brought to justice."
Collins, 50, an employee at the Indiana Department of Corrections, said she's familiar with the criminal justice system and has seen many cases in which the offender isn't properly penalized — something she doesn't want to see happen in her brother's slaying.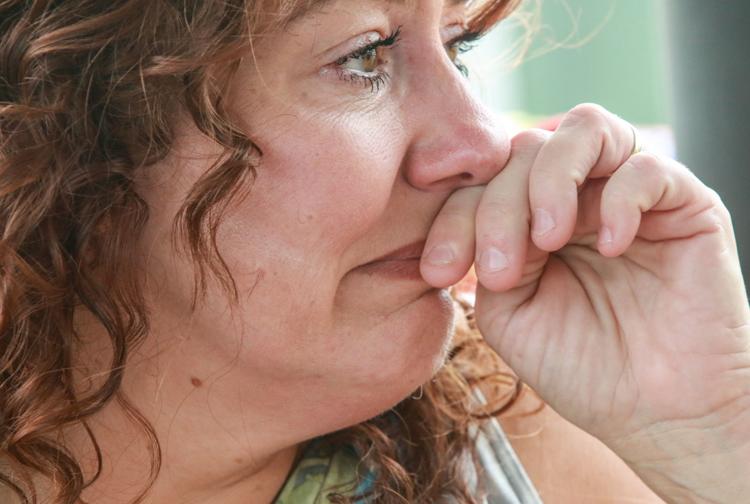 She worries the case will end in a plea agreement in order to guarantee some sort of prison sentence. And worse than that, Collins fears her brother will be blamed for his own death.
"But from the crime scene, you can tell he was attacked in bed," the sister said. 
Collins assumed permanent guardianship in June over her brother, a developmentally disabled adult with the mental faculties of a teenager. He often would give away his money, medication or material possessions to people he thought were his friends, she said.
Nedreau moved to the Bremerton Mobile Home Park in August, but Collins was planning to move him to an assisted-living facility to better protect him from falling prey to anyone hoping to take advantage of his innate, "childlike" innocence, she said. He was placed on a two-year minimum waiting list.
According to court records, Allison's girlfriend told police she had been living with Nedreau for about a year and a half, first at one mobile home park and then at Bremerton.
She had known Allison for about two years and began dating him three months ago, court records say. She told police people had warned her through social media that Allison, a convicted felon, had a violent past.
Allison had been staying in the mobile home she shared with Nedreau for about three weeks, she told police. The woman said Allison and Nedreau got along well, renting movies together and playing cards.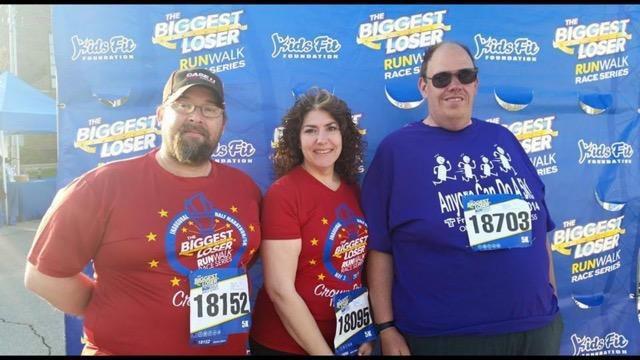 The day of the homicide, the woman, Allison and Nedreau went to Griffith's Broad Street Blues and BBQ Festival. She told police Allison and Nedreau bought vodka earlier in the day, and they stayed at the festival until the fireworks ended.
"She said they continued drinking when they arrived home while sitting at the kitchen table," records state. "She stated there was no confrontation between Lee and Daniel and everything seemed fine."
She went to bed and awoke to Nedreau screaming for help, court records say.
The woman said she exited her bedroom and saw Allison standing in the doorway to Nedreau's bedroom holding a knife. Allison came at her as she ran out the front door for help, court records say.
Nedreau also made his way out of the house and collapsed in the front yard. The woman found the park manager and the manager's husband, who helped tend to Nedreau's wounds.
Nedreau was taken to Methodist Hospitals Northlake Campus in Gary, where he was pronounced dead. The death was ruled a homicide, according to the Lake County coroner's office.
Allison ran from the crime scene and was arrested in the 4300 block of Colfax Street hours after the homicide, police said.
Allison was held at the Lake County Jail on a felony theft warrant out of Jasper County before the murder charge was filed Tuesday, sheriff's spokeswoman Pam Jones said. Allison's formal appearance in the murder case is set for July 18 before Lake Criminal Court Judge Clarence Murray, records show.
Police don't anticipate seeking charges against anyone other than Allison at this time, but the case remains under investigation, Sheriff Oscar Martinez said. The homicide appears to be an isolated case, he said.  
Sign up for our Crime & Courts newsletter
Get the latest in local public safety news with this weekly email.