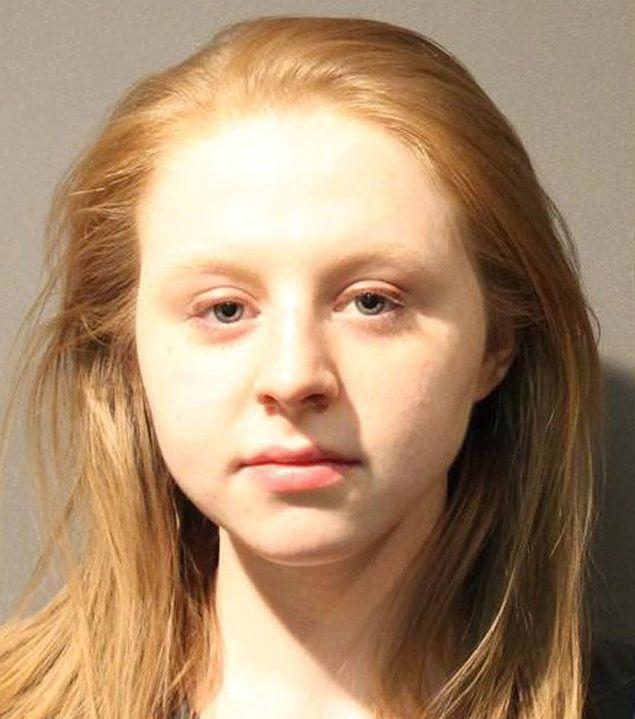 ST. JOHN — A Lake Central High School teacher was taken into custody Wednesday after being captured on video allegedly using drugs in an empty classroom and later being removed from the building by police.
Samantha Cox, 24, is being held at Lake County Jail on pending charges of possession of a controlled substance, a level 6 felony, and possession of drug paraphernalia, a Class C misdemeanor, according to a news release from the St. John Police Department. 
St. John police were notified at 11:30 a.m. of a teacher suspected of possessing an illegal narcotic on school property, according to Police Chief James Kveton. 
Based on "very preliminary information," Kveton said it may have been a mixture of cocaine and heroin.
"This information was brought to the attention of school administration by student witnesses, and school administration immediately notified St. John police," Kveton said. 
Dyer Police Chief Dave Hein confirmed St. John police requested assistance from Dyer on Wednesday for their police K-9 that specializes in narcotics. 
Kveton said although he could not say how or who initially posted the video, he did say the footage "spread quite quickly" on the internet. 
One of the videos appears to show a woman — later identified as Cox — being escorted out of the building by police. Cox appears to be in handcuffs.
Lake Central Superintendent Larry Veracco declined to comment specifically on an arrest made at the school, saying only that "teachers are entitled to their due process rights."
"What I would tell you is that the school received information, worked cooperatively with St. John and Dyer police, and responded to the situation swiftly," Veracco said. 
Veracco said a student notified the principal of an incident at the school and police were called out to investigate.
The school district sent a recorded message Wednesday afternoon alerting parents of a situation at the school involving a teacher, saying student safety remained "a top priority" at Lake Central.