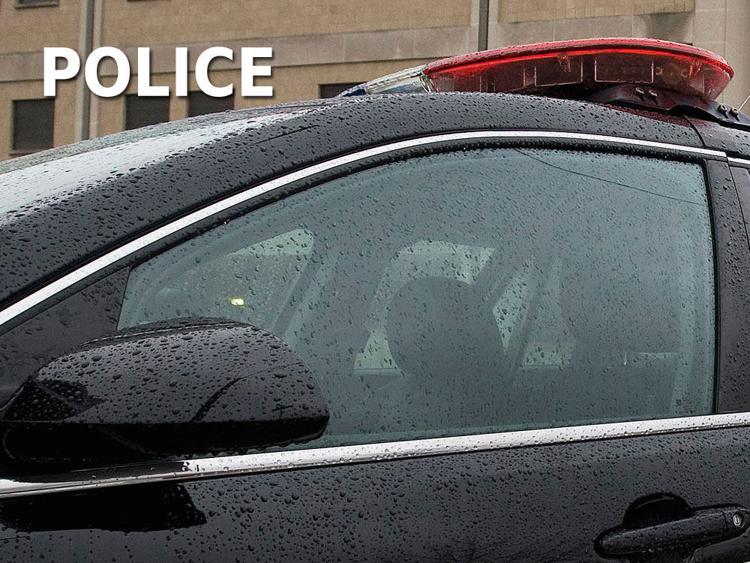 GRIFFITH — A fight involving Griffith fans, a member of the Hammond High School basketball coaching staff and possibly others spilled onto the court Monday night, leaving two people with minor injuries, police said.
At least three or four adults and possibly one or two teenage students were involved in the fight during the game at Griffith High School, police Cmdr. Keith Martin said.
Family members or fans of a Griffith player sitting behind the Hammond High bench got involved in a verbal altercation with members and/or the coach of the Hammond High team, he said. The verbal altercation escalated quickly.
Griffith Public Schools said the fight spilled onto the court with 6.3 seconds left in regulation play in the Griffith-Hammond freshman game. Officials called the game and sent players to the locker rooms.
Police said two adults were injured, but they refused additional medical treatment after being checked by medics. No one was in custody as of Tuesday.
"The fight does not initially appear to have involved any type of altercation between the two teams of players," police said. 
Police know the identity of the Hammond coaching staff member, but Martin declined to release a name because the case remains under investigation.
Hammond schools Superintendent Walter Watkins said the coach works with the Hammond High School boys freshmen basketball team and is in his fifth year as a coach.
"He is not a teacher," Watkins said. "He has been suspended with pay until the investigation is complete. We are still investigating. From the information I received, there were words exchanged between the Hammond basketball coach and a parent.
"The coach went to address the parent face-to-face and more words were exchanged and it became physical. I have been told the students displayed themselves like gentlemen and displayed great sportsmanship, and did not leave the bench," Watkins said.
Keep reading for FREE!
Enjoy more articles by signing up or logging in. No credit card required.
Griffith Public Schools said in a statement, "No students from either school or staff from Griffith Public Schools were involved in the incident. The four adults were not residents of Griffith." 
Martin confirmed the four adults are not Griffith residents. He declined further comment on any juveniles possibly involved, citing the ongoing investigation.
Police on Tuesday were reviewing video footage of the fight to identify all those involved, he said.
"Although the incident is still under investigation, no one is currently in custody, but charges are expected to be sought with the Lake County prosecutor's office when the investigation is complete," Martin said. 
Griffith Public Schools and School City of Hammond officials were cooperating with the police investigation, Martin said.
Griffith Public Schools said it could not release further details until the police investigation is complete.
"We take sportsmanship seriously. It takes precedence in our athletic programs at all levels," said George Jerome, director of finance and operations at Griffith Public Schools.
"At Griffith, all student athletes take part in IHSAA online sessions designed to develop great sportsmanship at every level of play," he said. "We are proud of the actions of our freshman team, coaches and officials, who played no role in creating or escalating this incident."
The school district said inquiries about the investigation should be directed to police at 219-922-3070.
Times staff writers Carmen McCollum and Lauren Cross contributed to this report.