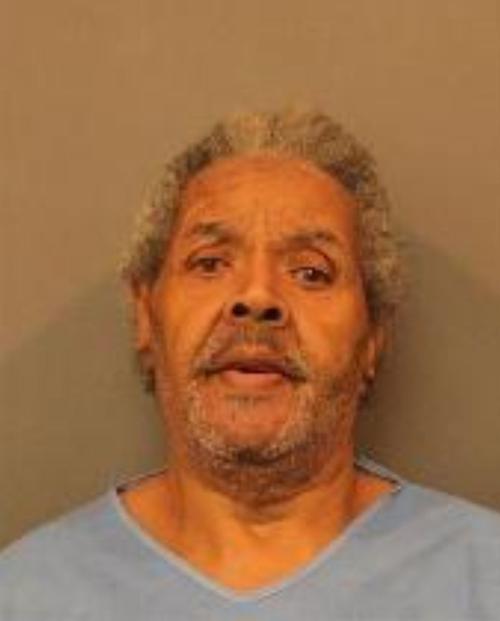 CROWN POINT — A man who told police he's a "retired drag queen" and claimed he fatally stabbed a Gary man after the man used homophobic slurs against him pleaded guilty Wednesday to a reduced charge of voluntary manslaughter.
Edward Miller, 75, of Gary, will be sentenced to 20 years in prison if Lake Criminal Court Judge Diane Boswell accepts his plea agreement during a sentencing hearing set for July 31.
Miller initially was charged with murder in connection with the death of Carlos Johnson, 64, on March 26 at an apartment building in the 100 block of West 11th Avenue in Gary.
Lake County prosecutors agreed to dismiss the murder count in exchange for Miller's guilty plea to level 2 felony voluntary manslaughter.
Voluntary manslaughter carries a sentence of 10 to 30 years in prison, with an advisory sentence of 17½ years, Boswell said.
Miller must serve 75% of his sentence, and will not be eligible for any alternative sentencing programs, a plea agreement says.
Defense attorney Casey McCloskey asked Boswell to consider recommending Miller be incarcerated at Indiana State Prison in Michigan City. Miller previously served time at the facility and wants to return there, he said.
Gary police found Johnson lying against a wall with stab wounds to his neck, both arms and back, court records say.
A trail of blood led out of an apartment into a hallway, and police found a large, brown-handled knife with blood on it in the apartment's kitchen sink.
Miller had blood on his shirt and pants and was standing near the apartment door, records say. Officers took him to the police department for questioning.
Miller told police he was in his nephew's apartment drinking with Johnson, records say. The nephew went downstairs before the stabbing.
Miller said he's a retired drag queen and Johnson used homophobic slurs against him.
An argument between Miller and Johnson escalated, and Miller stabbed Johnson, according to the plea agreement. Johnson bled to death.
Online court records show Miller previously served more than five years in the Indiana Department of Correction for possession of cocaine or a narcotic drug. He was released in 2013.