MUNSTER — Authorities have arrested and charged the son of a Munster physician who has been missing for eight years and presumed dead. The actions were taken after police received new information from a former girlfriend. 
Paul Monet Fontaine, 46, of Las Vegas, has been charged with murdering his mother, Dr. Promila Mehta-Paul. The charges, made public Thursday by the Lake County prosecutor's office, followed a long-running FBI investigation into the 2011 disappearance.
Lake County Prosecutor Bernard Carter said Thursday his office, police and the FBI never stopped pursuing evidence in the 8-year-old case.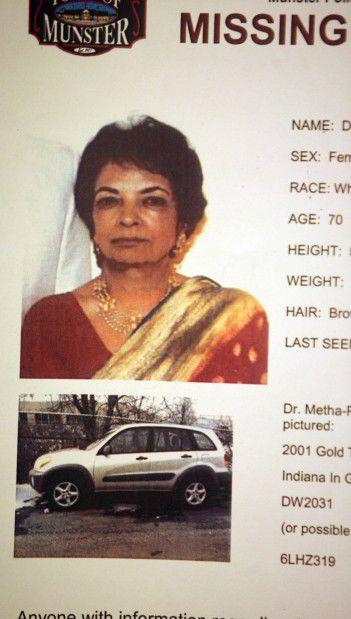 He said his office filed the charge under a seal of secrecy because Fontaine was a flight risk. He said Fontaine was arrested in January, was returned to Indiana on Wednesday and is being held in the Lake County Jail.
Lake Criminal Court records indicate Fontaine had been in Las Vegas police custody since March 16.
The charges are based on a FBI and Munster police investigation into the disappearance of Mehta-Paul, a 70-year-old ophthalmologist.
Carter's office alleges in Lake Criminal Court papers that the FBI received new information in October from one of Fontaine's former girlfriends, who said she saw him try to strangle his mother in an assault four months before his mother's disappearance.
The girlfriend alleges that in November 2010 Fontaine became agitated after a party in Crown Point and began strangling the girlfriend. She fought him off and reluctantly went home with him because she didn't have any transportation.
The girlfriend said Fontaine again became so enraged he kicked a glass table in his house hard enough to break his knee. She fled the house, but returned minutes later when she heard his mother screaming.
She said she found Fontaine strangling his mother on a staircase in their house and pulled him off of his mother. She said his mother asked her not to call police and help take Fontaine to a hospital.
The girlfriend said Fontaine finally was admitted to an unidentified psychiatric hospital, where he was evaluated for violent behavior connected to Fontaine's abuse of prescription medicine, cocaine and excessive drinking, according to court records.
The girlfriend stated Mehta-Paul later said that one time her son strangled her until she was unconscious and she awoke to find him "shoving pills down her throat."
Authorities allege on the night of her disappearance two witnesses saw Mehta-Paul in medical distress.
The witnesses told police they and Fontaine were having a party across the street from Mehta-Paul's home when she walked in wearing only underwear and no top after having vomited on the porch.
One witness noticed scratches on Mehta-Paul's chest and said Fontaine told his friend that his mother apparently tried to commit suicide after the death of another family member. However, Fontaine later told authorities, while under interrogation, that his mother wasn't suicidal.
The same witness said Mehta-Paul was speaking in a foreign language he didn't understand and Fontaine refused to call 911 for assistance, claiming any police investigation would threaten his mother's medical license. They put her into a cold shower to revive her.
Authorities said that witness is no longer available. He committed suicide in July 2011.
Police said a second witness at the same party saw Mehta-Paul passed out in the shower and that Fontaine was drinking and he was not rational, saying to leave his mother in the shower.
The second witness said that when he left the party some time later, Mehta-Paul was still not moving, and when he asked Fontaine whether she was dead, Fontaine replied that was possible.
Police said they have never been able to locate her body despite the use of ground-penetrating sonar and cadaver dogs in numerous searches.
Fontaine later claimed to friends and others that his mother left the United States for her home country, India, but police said there is no evidence she ever used her passport or credit cards or accessed her bank account since her disappearance. He later told authorities he didn't think his mother was in India.
Fontaine, who has two felony and eight misdemeanor convictions for drug and alcohol violations, has claimed he doesn't know his mother's whereabouts and refused to talk when directly asked by investigators what happened to her.
The prosecutor's office filed an affidavit in Lake Criminal Court outlining a large amount of circumstantial evidence reviewed by Special FBI Agent Andrew Chonowski, who works with the Gary Response and Investigative Team that led him to seek murder charges against Fontaine.
Chonowski recently reviewed case records of the incident that began when Munster police were first called to the victim's home in the 9800 block of Twin Creek Boulevard in Munster. A friend called police to express concern about her disappearance.
Police said they entered the house, which they found to be unkempt, but that there was no sign of a struggle inside.
Police said her son — who is also known as Paresh Paul, PD and Petey and lived with her — was not there, and her car, a 2001 Toyota RAV4, was missing.
Police allege she was last seen alive March 21, 2011, the day she and her son argued over his habit of keeping windows in her house open during cold weather and running up her heating bill.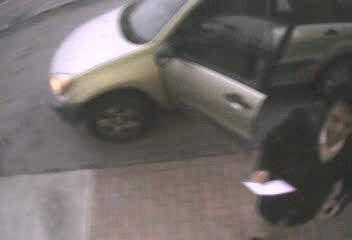 Police allege she told a friend shortly before her disappearance that she was planning to kick her son out of the house and take him to a homeless shelter.
She unexpectedly failed to come to work the next day and didn't have contact with any of her co-workers again.
Two days after her disappearance, Fontaine called to cancel his mother's appointments with patients and told one of her friends he had dropped off his mother at a bus terminal so she could travel to India to attend a family member's funeral.
Customs and Border Protection agents arrested Fontaine five days after his mother's disappearance while he was trying to enter Mexico on foot near the border between San Diego, California, and Tijuana, Mexico. He was carrying a license plate from his mother's missing vehicle.
Fontaine refused to talk to Munster police about his mother, and he didn't show any concern about her disappearance, they said.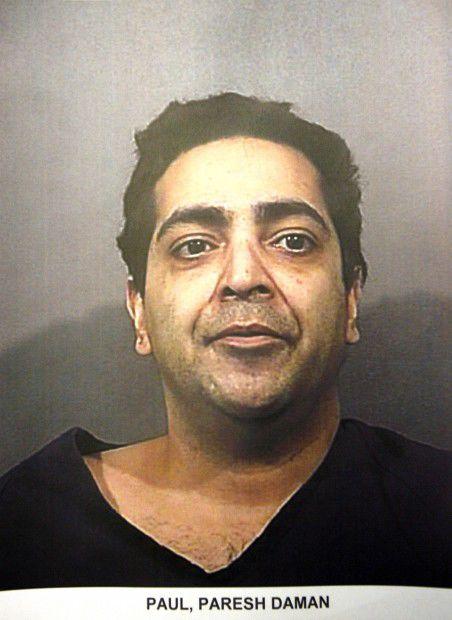 Fontaine told FBI agents in May 2011 his mother abused prescription drugs and was "buzzed" after taking a number of pills about the time of her disappearance. Fontaine declined to answer a number of FBI questions about what happened to his mother, but claimed he was concerned about her disappearance and that he found it unusual.
Police first arrested Fontaine in late 2011 and charged him with fraudulently selling his mother's Toyota RAV4 to a Dyer auto dealership in September that year by forging ownership papers to falsely identify himself as the chief financial official of PMP, a health care corporation his mother started.
He wasn't charged with her death at that time.
He pleaded guilty to forgery and served several years in a state prison before moving to Las Vegas.
The FBI interviewed a former girlfriend of Fontaine in Las Vegas in 2012. She said he was very violent during their romantic relationship, and that after she had pressed charges against him, he choked and poured bleach down her throat and threatened, "I'm going to make you disappear. I know how."