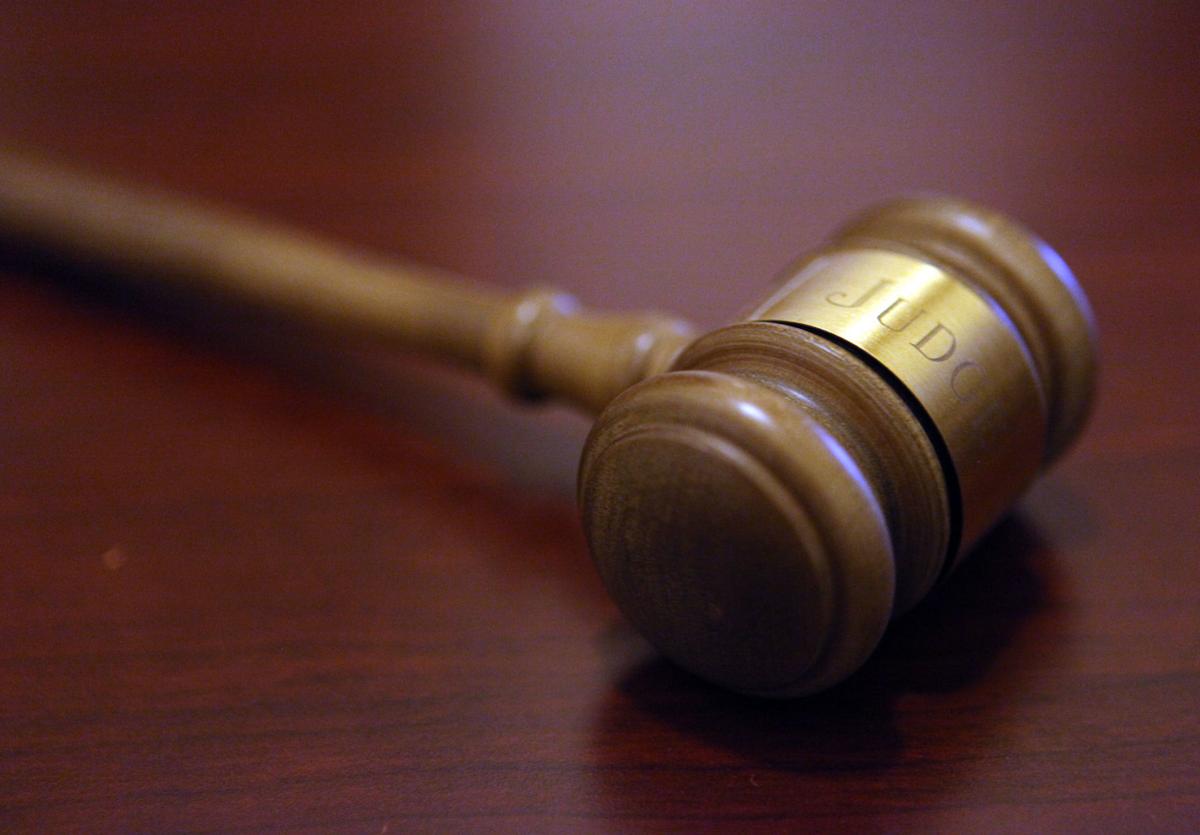 CROWN POINT — Charges filed Friday allege a Gary man accompanied a woman to sell marijuana, argued with the buyer and fatally shot him.
Althirty C. Hunter, 20, is accused of fatally shooting Marco Alonzo, 20, about 11:30 p.m. Tuesday in the parking lot outside Alonzo's unit at Park West Apartments in the 900 block of East River Road in Griffith.
Ashley Middleton, 21, of Burns Harbor, is accused of selling Alonzo marijuana and driving Hunter away from the crime scene. 
Middleton was charged Friday with assisting a criminal, a level 5 felony, and misdemeanor dealing marijuana.
Hunter was charged with felony murder and was being held in the Lake County Jail.
According to court records, Hunter and Middleton went to Alonzo's apartment Tuesday night to sell him marijuana after he reached out to Middleton on Snapchat. Detectives spoke to Alonzo's roommate, who told them Alonzo had been communicating with someone on his phone for most of the night about buying marijuana.
The roommate told police that around 10:45 p.m. Alonzo left his apartment after saying "she's here." A few minutes later, the roommate received a call from Alonzo and upon answering only heard "Hey BO" and then heard what sounded like a gunshot, according to records.
The roommate looked outside and saw a man on the ground and a white vehicle leaving the area. The roommate went outside to find Alonzo lying on the ground, and went back in to call 911, records state.
Two other witnesses told police they also heard a gunshot, looked out and saw a man on the ground and a white car driving away, police said.
Later that night, police ran the license plate of a white Chevy Cruze that was seen in the area of the shooting, police said. The license plate was registered to Middleton.
During the investigation, police searched Alonzo's cellphone, which showed him having contacted a Snapchat user with the screen name "Ashley-Reneee" which was determined to be the screen name of Middleton's account, police said. A message from that day sent by Middleton said "aye y'all cannot get no free smoke me," and smoke is believed to refer to marijuana, police said.
Middleton was found and arrested Thursday at a relative's home, police said.
She told investigators she arranged a marijuana sale with Alonzo, who she had known for years, but wanted to take Hunter with her because it was her first time selling marijuana. She said she was aware that Hunter would likely have a gun, but that wasn't why she wanted him to go with her, records state.
When the pair got to the apartment complex, Alonzo got in the backseat of the car and bought the marijuana, Middleton told police. She claimed Alonzo started asking Hunter questions about gang affiliation, which led to an argument, according to the documents.
Middleton told police Hunter got out of the car and opened Alonzo's door, and Alonzo got out of the car and pushed Hunter, who shot Alonzo in the face, police said.
Hunter got back in and Middleton drove away while the back door was still open, records state. The door closed on its own as she drove.
Middleto said she told Hunter he didn't have to shoot Alonzo and that Alonzo talks but isn't aggressive. Hunter replied, "Oh, (expletive). My bad," according to court records.
Middleton told police Hunter then instructed her to drive to a house in *Gary, where he left the gun. Middleton then drove Hunter back to his house in Gary, where he cleaned blood off the car, records state.
Middleton said she didn't call police because she didn't want to snitch on Hunter and "just wanted it to go away," records state.
On Friday, Griffith police conducted surveillance on Hunter's home for several hours, Griffith police Cmdr. Keith Martin said. During the surveillance operation, Hunter and a woman later identified to be his grandmother left the home in the grandmother's vehicle. Police stopped the car at Chicago and Cline avenues in Gary and arrested Hunter.
*Editor's Note: The story has been updated from a previous version to correct that Middleton and Hunter drove to a house in Gary.
Check back at nwi.com for updates to this story.
Sign up for our Crime & Courts newsletter
Get the latest in local public safety news with this weekly email.