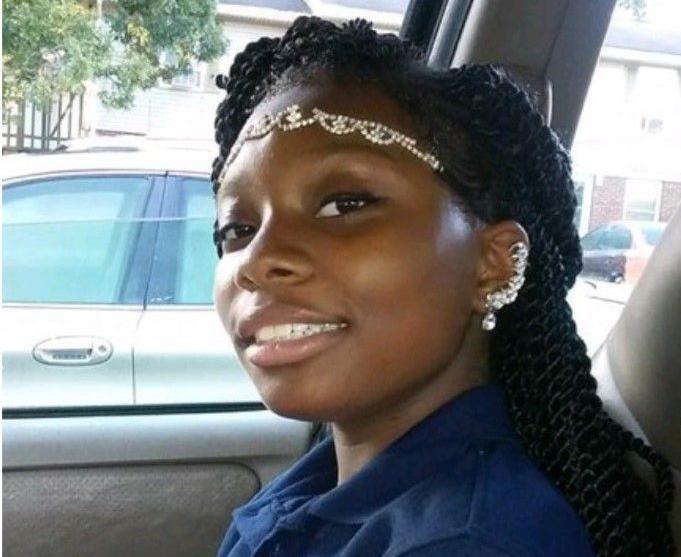 CROWN POINT — A 17-year-old girl pleaded guilty Tuesday to fatally stabbing her mother more than 60 times in their Gary home.
Chastinea T. Reeves told Lake Criminal Court Judge Diane Boswell she understood her proposed plea agreement and admitted she stabbed, cut and chopped her 34-year-old mother, Jamie Garnett, on Feb. 13, 2017, at their home in the 4400 block of West 23rd Place in Gary.
If Boswell accepts Reeves' plea agreement at a June 12 hearing, Reeves would be sentenced to 45 years in prison.
A murder charge carries a possible penalty of 45 to 65 years in prison, with an advisory sentence of 55 years, Boswell said. The judge ordered a presentence investigation for Reeves.
Reeves wore a red jail uniform as she stood next to defense attorney John Cantrell.
After the hearing, Cantrell said Garnett's family members did not attend the hearing and Reeves' father has recently been incarcerated.
Cantrell said he did not think Reeves had any chance of being found not guilty at trial because the prosecutor's office had the murder weapon. Reeves' fingerprint was found in the blood on the knife, he said.
A woman in the gallery during Reeves' hearing wiped tears from her eyes as Boswell reviewed the terms of the proposed plea agreement. The woman said she had no connection to Reeves, but thought the case was "so sad."
Lake Criminal Court Judge Pro Tempore Kathleen Sullivan in March denied Cantrell's motion to suppress evidence in the case.
Cantrell had argued police fraudulently used the Amber Alert system to "generate information regarding a fugitive of the law." Garnett's homicide sparked a manhunt for Reeves, who disappeared after dropping off a younger sibling at a family member's home in Gary.
Lake County Deputy Prosecutor Maureen Koonce filed a response saying police did not violate any laws or Reeves' rights in issuing the alert, nor was there any "derivative evidence to suppress."
Matthew Martin, 18, of Gary, and Reeves' boyfriend, Virgil King, 19, of Gary, were charged in July 2017 with assisting a criminal and auto theft in connection with Garnett's homicide.
Martin pleaded guilty in December to felony assisting a criminal and agreed to testify against her. 
Martin told police he met Reeves and King at the Oak Knoll Apartments the night Garnett was killed. Reeves allegedly handed King the keys to Garnett's 2001 Ford Escape and they drove it away, court records say.
Later, Martin noticed what appeared to be blood on Reeves' clothing. As the three walked along 21st Avenue, Reeves allegedly took a bloody knife out of her purse and told the boys, "I broke the tip off on that (expletive)."
Martin told police he kicked in a door to an abandoned building in the 2000 block of Delaware Street and tossed the knife inside. Police later recovered the knife, records show.
Martin is scheduled to be sentenced June 11. 
King pleaded not guilty and has a court hearing set for June 17.