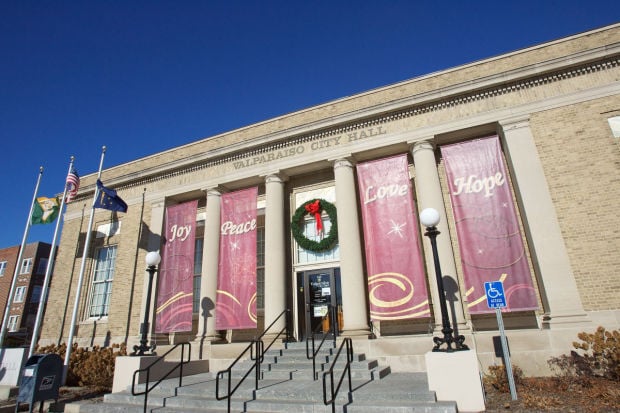 VALPARAISO — A judge's upholding of a local affordable housing project is being challenged, not by the neighboring landowner who initially took the case to court, but by an attorney for the city's board of zoning appeals, which initially granted approval.
Valparaiso city attorney Patrick Lyp has asked Porter Superior Court Judge Jeffrey Clymer to refer the case back to the BZA to produce "specific findings to support its decision."
"At a minimum and as argued further below, the BZA did act in an arbitrary manner, abused its discretion, and failed to observe certain legal procedures," Lyp wrote in his motion filed this week.
Paul Schreiner, executive director of Project Neighbors, which is pursuing the affordable housing project with the local Housing Opportunities, said, "the Franklin Street site is an ideal location for this needed, common sense project."
"While Mr. Lyp may have some reason to differ with this view, the BZA approved of our petition unanimously last June, and now the court has reinforced that decision," he said. "Mr. Lyp's seemingly independent action (at least two members of the BZA were unaware of the challenge) makes no sense and does not seem to represent fair, transparent government."
"We have lost a year already and I believe the need for this very affordable housing is urgent," Schreiner said. "Mr. Lyp's action only furthers that delay."
Lyp declined to comment when contacted Thursday afternoon.
The twist in the case comes nearly a month after Clymer dismissed a legal challenge to the project raised by neighboring landowner Jeff DeRubbo, operating as JJD Properties LLC, who argued there were deficient findings of fact for the variances granted by the BZA, and no substantial evidence supporting the variances.
In a letter to the city ahead of the BZA's June meeting in question,  DeRubbo said he decided to purchase his two commercial buildings at 104 and 200 Billings St. in 2015 after researching and learning the property to the south was zoned general commercial.
He said he invested more than $250,000 to rehabilitate his buildings and they have remained rented for the last four years. DeRubbo raised concerns about the environmental impact of the former business and trains on the soil in the area.
Despite a recommendation to the contrary from Lyp, the BZA granted the variances to allow for a 16-unit efficiency apartment building on a vacant lot at 908 Franklin St.
The project would fill a much-needed gap for affordable housing for individuals, particularly men and veterans, Schreiner has said.
Each of the 300-square-foot apartments would include a shared sleeping and sitting room, kitchenette and separate bathroom for between $450 and $500 a month, he said. That monthly rental fee would include heat, water, electrical, Wi-Fi and shared television service.