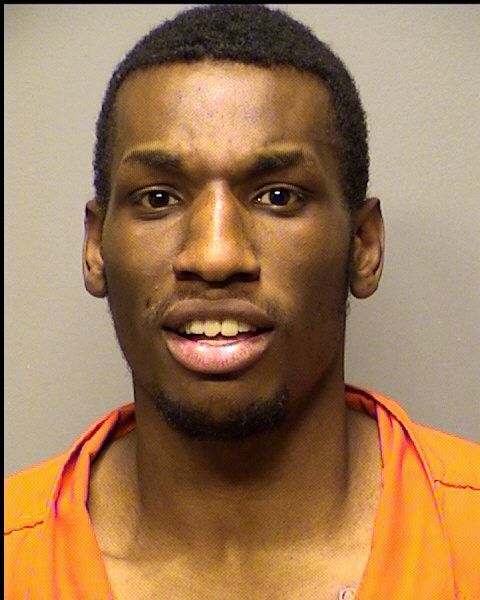 VALPARAISO — John Williams is not the one who stabbed his friend during a Valparaiso robbery earlier this year, but the 27-year-old has been charged with murder in the case.
The Valparaiso resident is accused of holding down and battering a man Jan. 29 at the man's Valparaiso apartment while his friend, Travis Thompson, searched the unit for marijuana and THC wax, police said.
During the encounter, the man being held down grabbed a knife and while targeting Williams, wound up stabbing Thompson, 36, of Valparaiso, according to police.
"Aw, hell no," Williams reportedly said upon hearing that Thompson was stabbed.
After making a failed attempt to get Thompson into his vehicle, Williams and a woman drove away, leaving him behind and bleeding profusely in the 700 block of Elm Street, police said. Police and paramedics were unable to revive Thompson and it was later determined he died as a result of blood loss caused by a stab wound on his upper left leg that severed the femoral artery.
Police said they learned during their investigation that Williams and the woman "discussed taking Thompson's body to an abandoned residence in Gary, however, they did not, based upon how fast he expired."
The woman with Williams later told police they discarded the clothes Williams was wearing on a burn pile. The clothes were later retrieved by police.
An initial hearing on the charges is tentatively scheduled for Thursday before Porter Circuit Court Judge Mary DeBoer, according to her staff.
A habitual offender enhancement was also filed against Williams, which claims he had three or more unrelated felony convictions prior to this most recent case.
A witness reportedly told police Williams and Thompson went to the apartment without money and with the intention of stealing drugs.
Williams is charged with murder in perpetration of a robbery, three counts each of robbery and attempted robbery, aggravated battery and battery, according to court documents.
Valparaiso police said Tuesday drug related charges against the intended target in the robbery have been forwarded to the prosecutor's office for review.