Her lifeless, strangled body was found partially naked in a Crown Point cornfield, and now her admitted murderer is a free man residing in the city that was home to the crime.
It started out as a missing person's case nearly four decades ago when Robin Szafasz, then 20, of Griffith, never came home after attending a party.
It ended with Paul Dressel, then 21, pleading guilty to murder.
The shock waves the case sent through the Region in 1982 have continued to reverberate into Crown Point political and social circles in 2019.
Paul Dressel, now 57, and his wife, Crown Point Clerk-Treasurer Kristie Dressel, argue he has become an "outstanding citizen" who deserves a second chance at life.
But investigators and some others involved in the case express shock Paul Dressel was able to get out of prison given the heinous nature of the crime to which he admitted.
To those parties, 20-year-old Szafasz never will have that second chance.
'I remember Robin'
"He didn't even know my daughter, and he probably doesn't remember what she looks like," Shirley Szafasz said in Lake County Superior Court, standing before the judge presiding over the case of her daughter's murderer.
"But I remember Robin, and I'll always remember her."
Robin's parents, Shirley and Chester, remember what she wore before she left for the party Aug. 27, 1982. Their brown-haired, brown-eyed girl was dressed in blue jeans and a lavender and white-striped V-neck pullover, paired with earrings the young woman had received as a gift.
Robin's family, friends and the investigators remember the days spent conducting air and land searches throughout Lake County, hoping to find any sign of where she may have gone.
Some living in the community remember the devastation they felt when her body was found by an innocent child.
"We are all going to remember her," Shirley was quoted as saying in a court hearing 36 years ago. "I couldn't even hold my daughter for the last time or even see her. This is something I can never forget."
Missing person's case
It wasn't unusual for Robin to stay out late with friends, but she always had come home.
As Chester said in an archived 1982 Times story, there had been times when his daughter stayed out until 3 or 4 a.m., "but never any later."
"This has never happened before," Chester said in the story of Robin's disappearance.
He described Robin as being anything but the picture of a young adult contemplating running away.
"She came home from work and told me a few jokes, and then she gave me some money to deposit in the bank for her," Chester said in the story. "She didn't have to run away. She was almost 21. She could have left any time."
At that point, all anyone knew was Robin stayed at the party — in a home in Crown Point's Hermit Lake subdivision — until about 3 a.m. She was seen leaving with a man who was known to friends as Paul, according to witnesses at the time.
John Mowery Sr., former detective for the Griffith Police Department, recalls the worry the parents expressed to him when Robin didn't return home Aug. 28, 1982.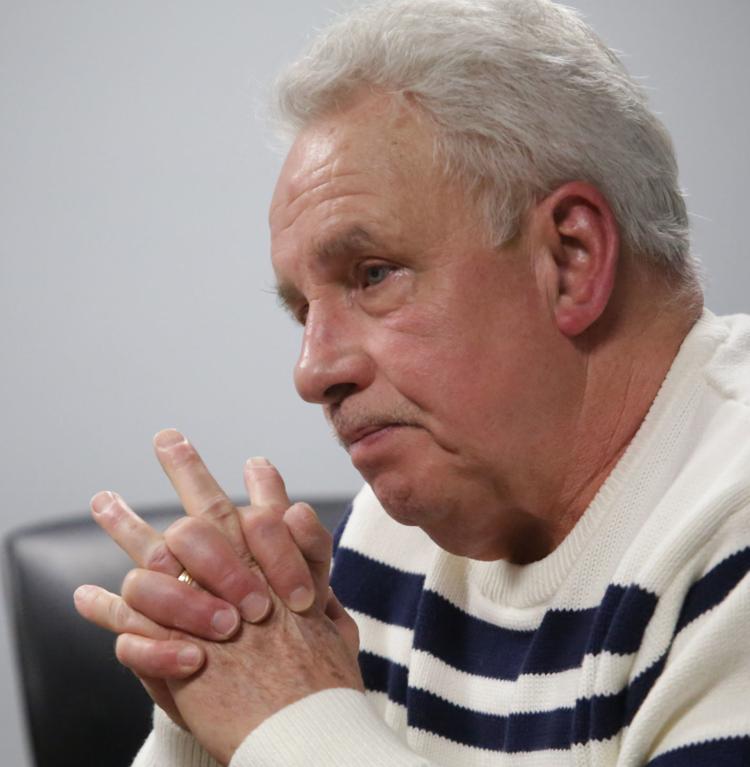 "The party was on a Friday night, and that next night, Saturday around 8 p.m., Robin's parents came into the station. They were quite distraught, and I could understand why," said Mowery, who retired in 1994 after serving nearly 25 years on the force.
Mowery recently spoke to The Times, recounting the case.
"Robin went to a party with some girlfriends, and she supposedly met a guy there. They had struck up a conversation, and she was going to have him drop her off. ... They didn't know who this guy was."
Mowery filed the missing person's report and contacted Lake County Detective Thomas Decanter for help. The team, along with investigators from Crown Point, began searching for answers.
"There were a lot of people looking everywhere," said Rick LaMere, a former Crown Point detective.
It would be the last case LaMere worked before joining federal law enforcement in late 1982.
"We were looking in sewer drains, boondocks, doing whatever we could," LaMere said. "After a few days, we were positive that something bad happened to her."
Two days after the police report was recorded, a story began to unravel from witnesses at the party, and Mowery tracked down Paul Dressel, whose parents at the time only lived a few blocks away from the Crown Point party Robin reportedly had attended.
When speaking to police, Paul Dressel, who was then residing in Conroe, Texas, explained over the phone that he only had been in Crown Point for the weekend, Mowery said.
"I said, 'Paul, I wanted to ask you about a girl that you met at the party that you went to. It's my understanding that you took her home.' And he said, 'Well, yeah, I dropped her off.' I said, 'Where did you drop her off at?' And he goes, 'Uh, over — I think she lived over in Griffith. I dropped her off by her house,'" Mowery said of the Aug. 30, 1982, phone call, which was the first time the investigator interacted with Paul Dressel.
"I knew that was, excuse the expression, bulls--- right off the get go."
The two made arrangements to meet for a face-to-face interview a couple of weeks later.
But that meeting never came, Mowery said.
Instead, Mowery found himself at a funeral home, standing over a woman's decomposed body, waiting on a forensic odonatologist and coroner to determine the victim's identity.
Then, the investigator received a call from a Region defense attorney.
"He says, 'I'm calling to tell you that my client won't be able to meet with you,'" Mowery recalled. "And you know, at that point in time I think that (Paul Dressel) knew that Robin had been found."
End of the road
Crown Point Detective Dan Kaiser said a body was found in a cornfield near the intersection of 125th Avenue and Burr Street at about 7 a.m. Sept. 10, 1982.
Children found the body while walking through a farm field on their way to school, according to a 1982 Times report.
"I was that kid," said Brad Lambert, of St. John, now 49. Lambert spoke to The Times recently about the experience of finding Robin's body.
"I don't remember the date, but I remember the day like it was yesterday."
Lambert, then 12 years old, was riding his bike down his family's half-mile-long driveway, surrounded by tall cornfields, preparing for another day at Robert A. Taft Middle School.
"This smell just hit me. Almost knocked me off my bike," Lambert recalled, pausing to gather the words. "It was like nothing I'd ever recognized or smelled before and nothing since. But if I ever smelled it again, I'd know instantly. It was literally overwhelming."
The curious child followed the pungent odor into the cornfield.
"I kept walking, and the smell hit me again," he said. It was then that he saw a glimpse of Robin's body.
Riding back to his home as fast as he could, Lambert remembers screaming, "There's a dead body!"
His mother called police.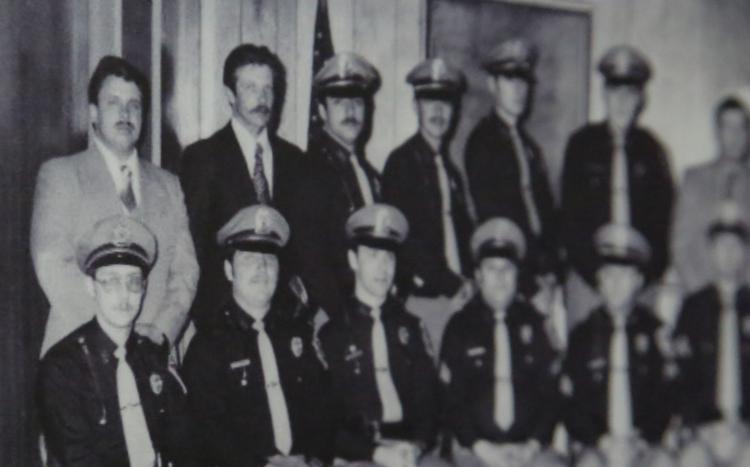 "She was bad. You can imagine what an August sun, what that would do to a human body," Mowery said, emphasizing that back in the 1980s, law enforcement didn't have access to a forensic pathologist.
Forensic pathologists are specialists in determining the cause of death by examining corpses.
Then, only hospital pathologists were available.
"She was in such a state that we were worried they weren't going to find the cause of death," Mowery said.
According to court documents, Dr. James Cahillane compared the teeth of the body with Robin Szafasz's dental records and found them to be a match.
Then, Robert Stein, chief medical examiner for Cook County, was able to determine the cause of death, according to court documents. As Cook County's first medical examiner, Stein investigated more than 20,000 deaths during his 17-year tenure and is well-known for his work with the case of serial killer John Wayne Gacy.
"Within maybe three and a half minutes, he told us exactly what killed her," Mowery said. "He said, 'You see this? This is her hyoid bone. It's snapped."
The cause of death was ruled strangulation.
For weeks, Lambert recalls refusing to pass the spot where he found Robin Szafasz while riding his bike.
"I slept with my parents for two weeks in their bed. I don't think it was so much that I was afraid that something was going happen to me. I don't know. I don't even think I had any relatives pass away. Death was completely foreign to me," Lambert said. "To experience it and witness it in that way for the first time …"
Lambert said everyone around him at the time knew he found the body and because of that, he struggled to find comfort in the situation until he received a letter from Shirley and Chester, thanking him for "bringing their daughter home."
"That made sense to me. That just kind of gave me a peace about it that," Lambert said. "I just simply believe God wanted me to find that body. He didn't want it to be under any other dramatic circumstances. I really believe that."
Getting the plate number
Early in the case, investigators had Paul Dressel as their suspect, Mowery said. They just didn't have all the evidence needed to tie him to Robin Szafasz's murder.
Then Decanter received a tip.
Curtis Darnell, a Crown Point resident, told police that about 5 a.m. Aug. 28, 1982, he noticed a white male walking out of a cornfield near the intersection of 125th Avenue and Burr Street in Lake County. Darnell told police the man got into a silver- or light-colored, medium-sized Chrysler vehicle with the first license plate numbers 45A73, according to court documents.
Police discovered that a silver-blue Dodge with the license 45A7301 was owned by Paul Dressel's parents.
"That's big. He was going to work. He sees the guy come out of a cornfield. He gets in his car and writes the plate number down. How cool is that?" said Decanter, who was a county detective from 1979 until 1998. "That's how we were able to get to Paul Dressel."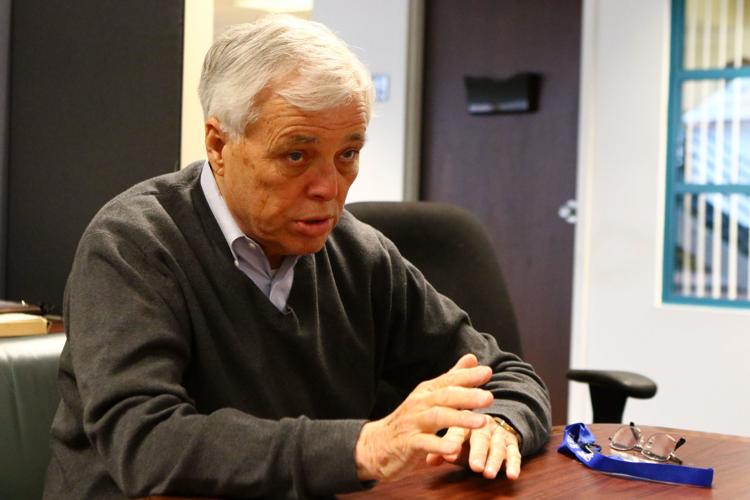 A court-ordered search of the Dressel car uncovered an earring inside the front seat, according to court documents. This, along with the clothing that was found in the cornfield, were identified by Shirley as what her daughter Robin had been wearing when she left home on Aug. 27, 1982.
The earring in the vehicle was one of two that Shirley had given her daughter, according to court documents. When Robin's body was found, an earring was found on only one ear. It was identical to the other found in the Dodge, police said.
On Sept. 29, 1982, while in custody in the Conroe City Jail in Texas, Paul Dressel made a videotaped statement to local police in which he admitted to strangling Robin, court records show.
The admission
Paul Dressel pleaded guilty to murder Oct. 14, 1983, waiving his right to a trial by jury in Lake County Superior Court.
Originally, the defendant pleaded not guilty by reason of insanity, but Paul Dressel changed his plea on the eve of the trial, court records show.
The change in plea to guilty followed Lake Criminal Court Judge James Kimbrough's ruling that the videotape in which Paul Dressel admitted to the crime would be admitted in court as evidence, according to court documents.
In the tape, Paul Dressel admitted to the crime but did not give a reason for why he murdered Robin, Mowery remembers.
"We have to go by what he said. He made advances to her, and she got very emphatic and hysterical. He grabs her and says he pushed her up against the car window, and she just went limp. Do I believe all that? Probably not. I'm sure the truth is somewhere between," Mowery told The Times recently.
"The young girl, she had her whole life in front of her, and she was killed for no reason," Decanter told The Times recently. "I don't know why he killed her. He never told us that."
Paul Dressel told the judge at the Oct. 14, 1983, plea hearing that he strangled Robin, court transcripts show. Paul Dressel was not defending himself against Robin at the time, and the incident that night — the first time he had ever met Robin — was not an accident, court transcripts quote Paul Dressel as saying.
"On your plea of guilty, the court find(s) you guilty," Judge Kimbrough is quoted as saying in the transcripts, ordering Paul Dressel to return to court for sentencing Nov. 4, 1983.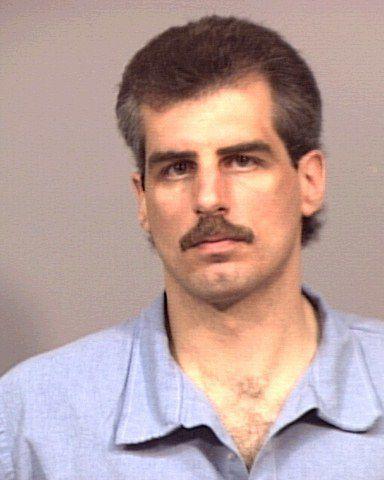 Shirley Szafasz addressed Paul Dressel and the court at the sentencing hearing, according to transcripts.
"We have accepted the sentence. We understand it," Shirley is quoted as saying. "We have discussed it a lot and considered all the risks of a trial, so we did accept the 35-year sentence. But this is not, we believe, what Paul Dressel deserves. I believe he would deserve a life sentence, death to begin with. He took my daughter's life, and I think his life should be taken, too.
"I do hope that he suffers each day of this prison term for taking the life of my daughter, Robin. … We are all going to remember her, how much we loved her and also how we worried about her and looked for her for two weeks after Paul Dressel cruelly strangled her and then left her in a cornfield."
After being asked by Judge Kimbrough for further comment, Paul Dressel did not address his victim's parents or the court during the sentencing, according to court documents.
"There is no question that the killing and the loss of a loved one is tragic and traumatic and that this must of necessity leave scars that will never be removed," Judge Kimbrough is quoted as saying during the sentencing hearing.
Paul Dressel was sentenced to 35 years in prison and given a 411-day credit, according to the sentencing agreement.
He served 18 years and was released on parole April 18, 2000, according to the Indiana Department of Correction.
Inmates can receive credit for good behavior to obtain early release.
Second chances
For the past 19 years, Paul Dressel said he has been sharing his story, reaching out to local young adults to help them better their lives.
"I cannot change what happened 37 years ago when I was 20 years old under the influence of drugs and alcohol," Paul Dressel told The Times recently via text message.
"I have been saved … I have been reaching out to youth and youth adults and have given my testimony how drugs destroyed my young adult life — how my actions destroyed another family's life. I have worked hard in my life to turn my life around."
He has been married since Feb. 14, 2007, to his wife, Kristie, according to Lake County records. Kristie Dressel is currently the Crown Point clerk-treasurer and is running for mayor on the Republican ballot.
Paul Dressel said he works with local churches and prison ministries to "show that even though your life can be shattered, there is hope for a second chance."
David Hamstra, pastor at CrossPoint Church in Crown Point, said Paul Dressel has expressed interest in doing prison ministry and using his own story to help and encourage others.
"While I recognize others have had the difficulty of continuing to relive the pain from Paul's past, I am thankful that Paul Dressel has owned his mistakes and embraced the message that God may use his mistakes of the past to bring change and hope to others similarly situated," Hamstra said.
Kristie Dressel, who responded to Times inquiries about her husband's past conviction through text message, said she admires her husband's commitment and stands by his message as "America is a nation founded on second chances."
Kristie Dressel's response states:
"I am running for Mayor of the City of Crown Point. I am standing on my 23 years of service and my 10 years of elected service in Crown Point. My husband was charged when he was 20 years old over (36) years ago. He has served his time, and he has been an outstanding citizen working in our community and reaching out to help people. My husband for over 19 years has been giving testimony and reaching out to trouble youth so they would not have to face what he did. ... My husband through hard work and determination working with organizations and with his relationship with Jesus Christ he has overcome alcoholism and drug abuse that is plaguing our society today."
Paul Dressel said now it's about learning from his past.
"With hard work and perseverance and hope and faith and a relationship with God you can change. We all can change," he said via text message. "I am a proven example there is second chances."
But some police investigators in the case don't believe Paul Dressel deserves a second chance. His victim, they said, will never get a second chance at life.
"He should be in prison," now-retired Detective Decanter said, expressing he didn't believe the time Paul Dressel served in prison fit the crime.
'Remember me with a smile'
Today, Robin lays at rest in a Hammond cemetery near the grave of her father, Chester, who died in 2010.
The words "Remember me with a smile" are engraved on her headstone paired with praying hands.
Speaking to The Times through retired police Detective Mowery, the family said it holds onto memories of Robin as a "good, normal teenager" whom they "miss so much."
She was a 1980 graduate of Griffith High School and worked as an assistant printer at Sir Speedy Instant Printing on Ridge Road in Lansing.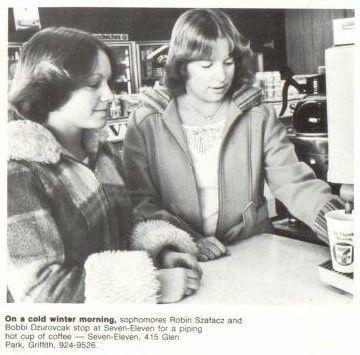 Shirley and Robin's three brothers did not want to provide any further comment to The Times. Robin's death remains too difficult to discuss, said Mowery, who is a close family friend.
"You watch all the real suffering that the victim's family goes through, and those people went through hell," Mowery said. "The real tragedies in this is watching good parents like that. A young person should be able to go to a social gathering and not worry about never coming home again.
"(Robin's death) upset people. Here you have a nice girl, and all of a sudden you go to a party and someone ends up dead. That's — that's hard. Just very hard."
Driving through Griffith — or past the cornfield in Crown Point where the 20-year-old woman was found — is hard 37 years later for the investigators who worked the case.
"You always think of them," Decanter said.
Today, Robin Szafasz would have been 57.
Sign up for our Crime & Courts newsletter
Get the latest in local public safety news with this weekly email.