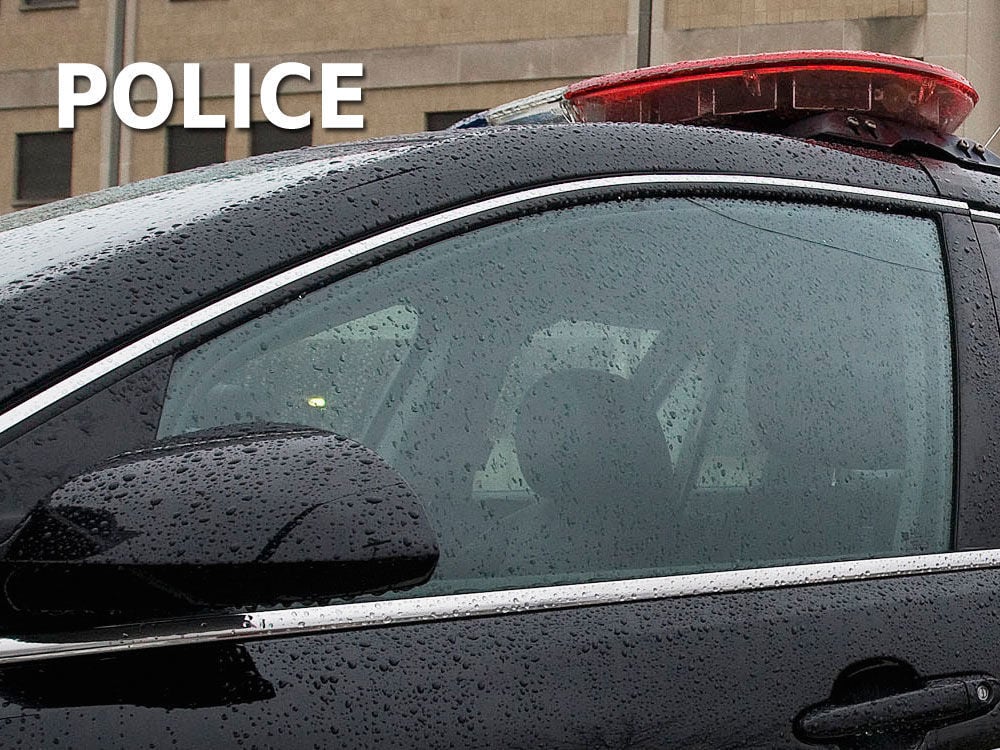 GRIFFITH — Overall crime decreased for the seventh year in a row in 2018, primarily because of efforts to monitor violent crime in nearby communities and connect residents with resources before it occurs, Police Chief Greg Mance said.
Overall crime fell by 3 percent, to 460 reported crimes last year from 473 the year before, according to data the Griffith Police Department submits to the FBI's Uniform Crime Report.
Overall crime includes both violent crime — murder, rape, robbery and aggravated assault — and property crime — burglary, theft and auto theft.
Violent crime in Griffith fell by 67 percent in 2018, from 21 crimes in 2017 to just seven, Mance said.
The Police Department monitors crime in nearby communities and has worked to perfect its ability to respond, he said.
For example, Griffith police communicated with other departments as they responded to a rash of smash-and-grab-style robberies and burglaries at Region cellphone stores last year, he said.
"We try to get as much information as possible and pass it along to our officers so they know what to look for," Mance said.
Supervisors asked officers to conduct special assignments to ensure adequate police coverage of areas within town, he said. Special assignments included extra patrols near the town's cellphone stores.
The town and Griffith Public Schools have partnered to hire a full-time social worker, whom Mance credited for a significant reduction in aggravated assaults.
"The objective there is to get a better worldview of the social issues that are taking place within our community," he said.
As a result, the Police Department's referrals to the Department of Child Services have been reduced, he said.
Aggravated assaults often stem from domestic violence, which tend to escalate from call to call. Police often see an abuser initially use fists to inflict injury, but over time begin to use weapons such as knives.
"She is really working hard to find adequate placement and referrals for these people," he said. "Through her observations, she's also bringing training to officers to better meet all these needs."
The chief also credited Park West Apartments for being a good partner in working to reduce crime.
"They've done a tremendous job of working with us," he said. "We've seen a large improvement in the quality of life there, and the reduction of crime there is evident."
Mance acknowledged 18-year-old Alayna Ortiz's homicide at the complex early this year. The case was the first homicide in Griffith since 2014 and will be reflected in 2018 crime stats.
"As much progress as we make, there's always that risk," he said. "But we have someone from another community seeking safety. Unfortunately, they were followed by the people that were after them in another community."
According to court records, several men planned to rob Ortiz's boyfriend. The couple and two other friends fled a Gary home after several break-ins there and traveled to Park West Apartments, where they thought they would be safe. They did not realize they had been followed, and the men shot Ortiz during an attempted robbery in the parking lot.
Two men have been charged in Lake Criminal Court in connection with the homicide.
Gary police assisted Griffith with the investigation, and the two departments plan to work together more, Mance said.
"We're getting involved in their Gary for Life initiative," he said.
The Gary for Life initiative aims to reduce violent crime by focusing on repeat offenders, who are offered a choice of accessing services to improve their lives or facing prosecution to the fullest extent if they continue to commit crimes.
Property crime in Griffith was up by about 3 percent, from 372 crimes in 2017 to 383 in 2018. The increase was driven by a rise in burglaries, mostly to unlocked garages and vehicles, Mance said.
"We're happy they do feel safe," Mance said.
Still, residents can help prevent property crimes by making sure they have locked their homes, garages, sheds and parked vehicles.