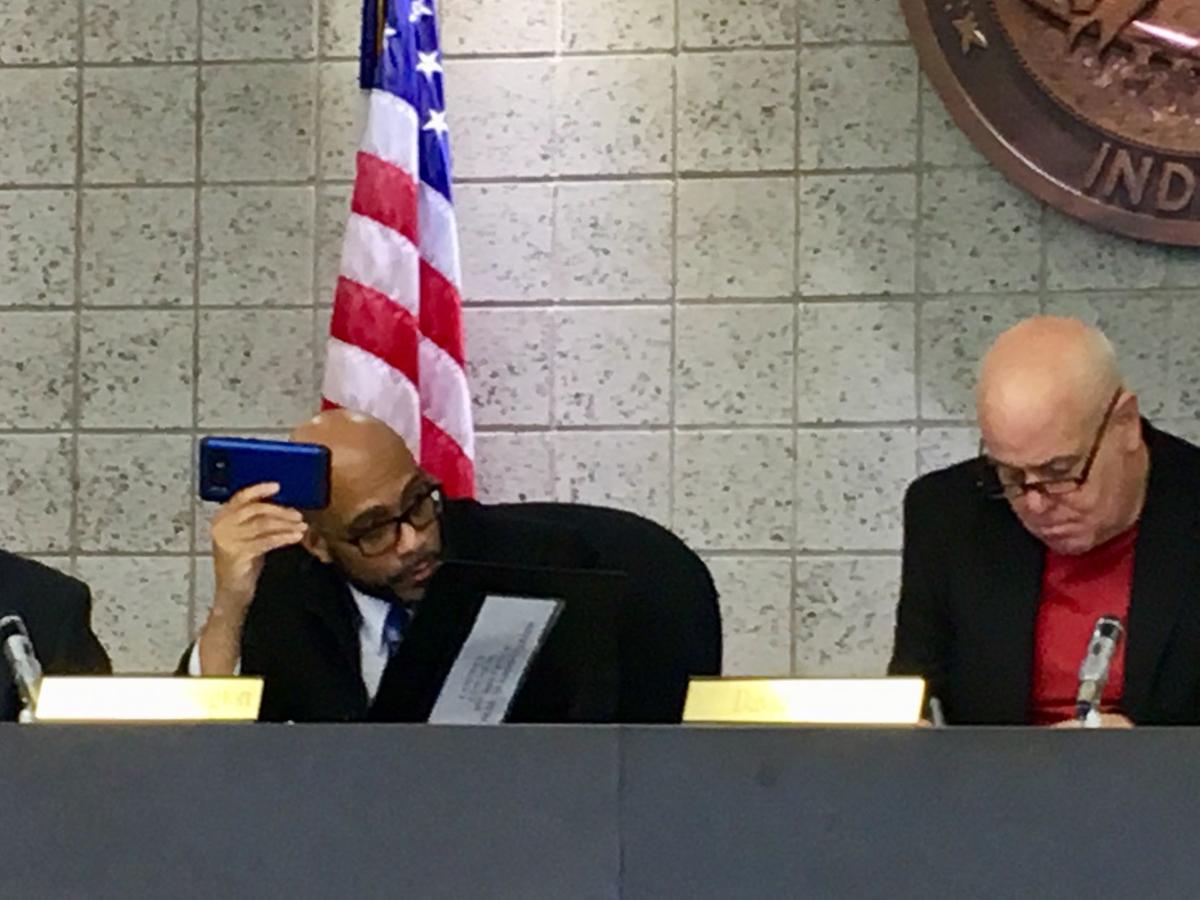 GARY — Jamal Washington is sharing a residence with a Gary councilwoman and mayoral candidate and is back on the campaign trail less than a month after being sentenced for his second domestic violence conviction.
Washington filed late Wednesday morning with county election officials to put his name on the May 7 ballot as a Democratic candidate for one of the three at-large seats on the Gary Common Council.
"My heart is in Gary," Washington said Thursday, confirming he moved several months ago from his previous residence on Connecticut Street in Merrillville's Hilldale subdivision where he twice was involved in domestic assaults.
He now is living at the same address as Gary City Councilwoman LaVetta Sparks-Wade, who filed her own paperwork Wednesday to run for mayor. The two long have been political allies and have appeared together on his Facebook live broadcasts.
Washington said Thursday he is running again because he sees mismanagement in the city's administration. "We have to figure out a way to max our our tax levy and reform the budget process."
Washington previously lived in Merrillville and served four years as the 3rd District Lake County Councilman, representing residents in Merrillville, parts of Gary, Lake Station and Schererville.
"I'm very proud of my record," Washington said of his time on the county council.
He said he helped win funding for the sheriff to assist Gary police during a rise in homicides, helped find county financial support for the Gary Public Transportation system and worked for the rehabilitation of Howe Park in Gary's Glen Park section.
He said he also helped create a human resources department for county government employees and pass an ordinance assuring minority business got a share of vendor work. He said he hopes to bring additional county government support to the city by asking the county health department to open a satellite office in Gary.
Washington opted last year to forego another term on the County Council. Instead, he challenged Lake County Commissioner Kyle Allen, who handily defeated Washington in the 2018 primary.
A number of legal scandals have dogged Washington over the years.
Washington's name has appeared four times since 2009 on the Indiana Protective Order Registry, listing court orders forbidding him contact with persons who alleged in court they were in fear of him.
One arose over allegations of domestic violence that prompted Merrillville police to arrest Washington Dec. 3, 2015, for the assault of his wife and a female employee. Washington pleaded guilty in 2016 to battering his wife and was placed on probation. The charges involving the other woman later were dropped.
Washington pleaded not guilty and demanded a jury trial, which took place late last year.
A seven-woman, five-man jury convicted Washington Nov. 14 of misdemeanor battery and interference with reporting a crime for the assault on his cousin, but acquitted him of more serious felony counts of battery, criminal confinement and intimidation.