CROWN POINT — A couple was charged Monday with neglect after a 4-year-old boy they were baby-sitting fatally shot himself last summer in their Winfield home.
Brett A. Beatty, 29, and Rachel L. Griffin, 24, were each charged Monday in Lake Criminal Court with neglect of a dependent resulting in death and neglect of a dependent.
The couple allegedly failed to secure the semi-automatic handgun Eric Cole, of Wheatfield, used to shoot himself the morning of Aug. 5, 2017, at their residence in the 7700 block of East 120th Avenue, located in the Stonegate subdivision in Winfield, court records state. The couple were also baby-sitting the boy's 8-year-old sister at the time.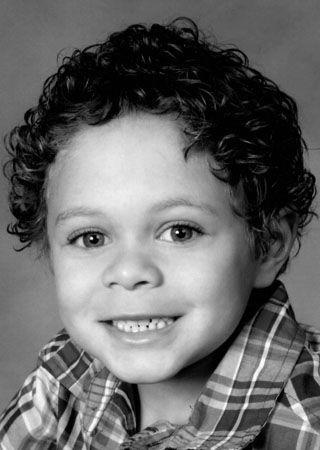 A Lake County Sheriff's Department deputy was dispatched to the home about 10:55 a.m. after receiving reports of a death investigation. He found the child in the home's upstairs bedroom suffering a gunshot wound between the eyes. A semiautomatic pistol and a blue gun box were next to the child, who was still breathing.
The officer attempted chest compressions before paramedics arrived and transported him to Franciscan Health Crown Point. Eric was pronounced dead 12:06 p.m. at the hospital, records state.
Griffin told police she and Beatty, her fiance, were baby-sitting Eric and his sister for their parents. She said the children's mother worked at McDonald's, where Beatty was a manager, records state.
Griffin said she was getting the children ready for a walk in the neighborhood. She said she went to use the bathroom and told the children to remain in the upstairs bedroom. While in the bathroom, she heard a loud noise. She went to the bedroom and saw Eric's sister run from the room, records state. Eric was lying next to the bed bleeding from his head.
Beatty said he was getting a haircut at the time of the shooting. He admitted he kept a .40 caliber pistol in a gun case under the bed. He told police he thought the gun was unloaded.
Eric was a student at Kougar Pride Preschool in Wheatfield and attended Lil Rascals Preschool and Daycare Center in St. John, according to an obituary.
Emiliano Perez, a spokesman for the Lake County Sheriff's Department, said Griffin and Beatty were arrested Tuesday. Both defendants have posted $50,000 surety bonds, records state.
Recent arrests booked into Lake County Jail