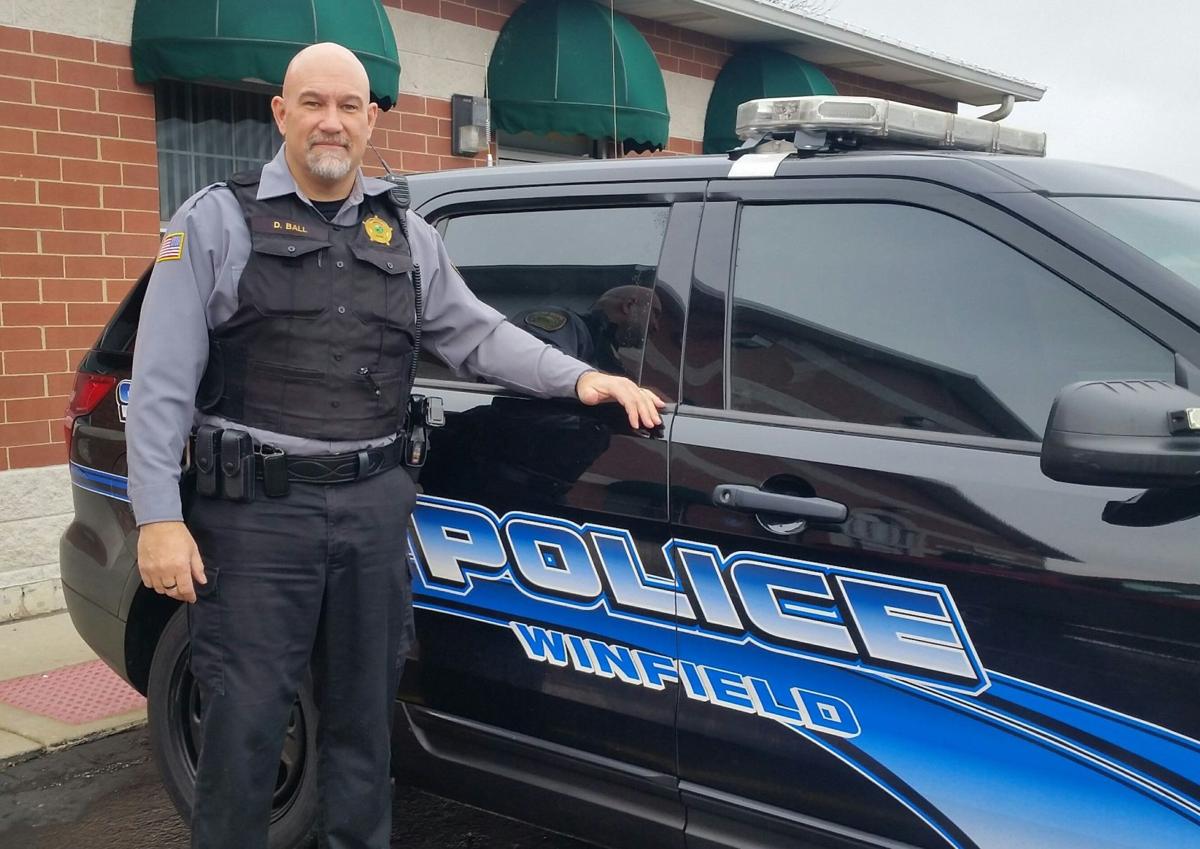 WINFIELD — In the last two years, the ever-growing town has tripled its police force with the hiring of two full-time deputy marshals and moved into new headquarters.
Now it's time to get a K-9 unit, police believe.
Marshal Dan Ball said Deputy Brandon Benton is spearheading the effort because he has always wanted to be a K-9 handler. The cost for a police dog and training can run anywhere from $12,000 to $20,000. The town did not budget anything for a K-9 this year so Ball told Benton if he wants to try to raise the money, he is on board with it. 
"He started looking at ways of fundraising," Ball said.
The first fundraiser will take place June 30 as part of the grand reopening event of Buddy & Pals in Winfield. 
"In the long run these dogs are a good benefit to the department and the community," Ball said.
Ball said they are looking at getting a German shepherd from a company in Canada that breeds dogs for police purposes. Ball said the plan is to have a dog that is cross-trained. Depending on the situation and the command, the dog would know how to search for drugs, follow the scent of a missing person or take down a fleeing offender. 
Ball said they are looking at raising the money this year with the anticipation of having the dog in 2019. 
The fundraiser at Buddy & Pals will feature a K-9 demonstration from Crown Point police.
Crown Point Police Chief Pete Land said his department has three dogs and they serve a multipurpose role. 
"One, they have incredible value in the detection of illegal narcotics," he said. "Second, they help tremendously in the search of fleeing suspects. Third, they are great in the area of community relations with our citizens.
"Our dogs are always sought out for community appearances and police dog demonstrations — all positive community policing interactions with our citizens."
Activities at Buddy & Pals begin at noon. The event will include games, food and an outdoor beer garden with live bands.
There is also a GoFundMe campaign to help raise funds for the K-9. For more information contact Winfield police at 219-779-9326.