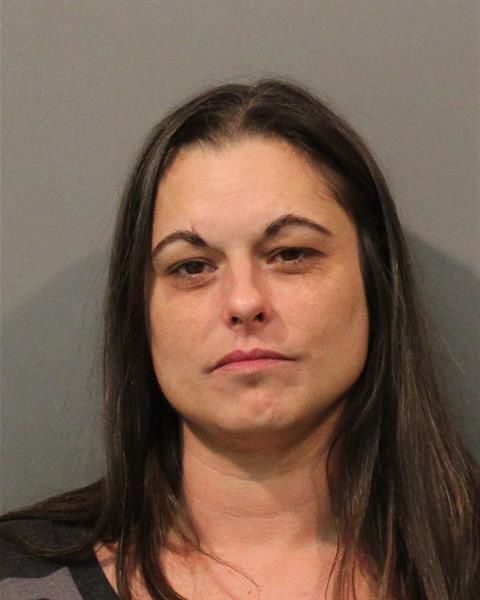 HOBART— Police have arrested a woman who employees at Victoria's Secret in Southlake Mall said sexually assaulted them, with one employee alleging the woman pulled down the staffer's pants in a fitting room.
Tina Marie Rice, 38, was arrested Friday at the 5400 block of West 78th Lane in Schererville by the Lake County Warrant Division, according to Capt. James Gonzales. 
Rice was charged with two counts of sexual battery, one count of criminal confinement and two counts of battery, according to court records.
At 8:14 p.m. Nov. 28, Hobart police went to Victoria's Secret in Hobart's Southlake Mall in response to a report of sexual battery, according to police reports.
A Victoria's Secret employee told officers Rice selected a pair of woman's underwear and asked for a fitting room that evening. While in the fitting room, the employee said Rice removed her underwear and turned around, showing the employee her buttocks.
Rice then allegedly said, "It's going to get personal."
She then put on the underwear and asked the employee her opinion, to which she replied they looked nice.
While still in the fitting room, Rice stepped toward the employee and lifted up her shirt above her stomach and simultaneously pulled down the employee's pants slightly, according to police reports.
The employee then left the fitting room and eventually stayed in the employee break room until Rice left. She later told police that Rice was standing between her and the fitting room door during the encounter.
On Rice's way out, she allegedly slapped another female employee on the buttocks.
At 3:59 p.m. Nov. 30, Hobart police returned to the women's undergarments shop when staff reported that Rice had returned, according to police records. Police identified Rice and escorted her to the police station inside Southlake Mall, where she was detained for a short period of time.
Police revisited the investigation on Dec. 21 and spoke with the two staff members who Rice allegedly sexually assaulted. A probable cause affidavit was filed on Thursday, and a warrant for Rice's arrest was issued the same day.
Recent arrests booked into Lake County Jail