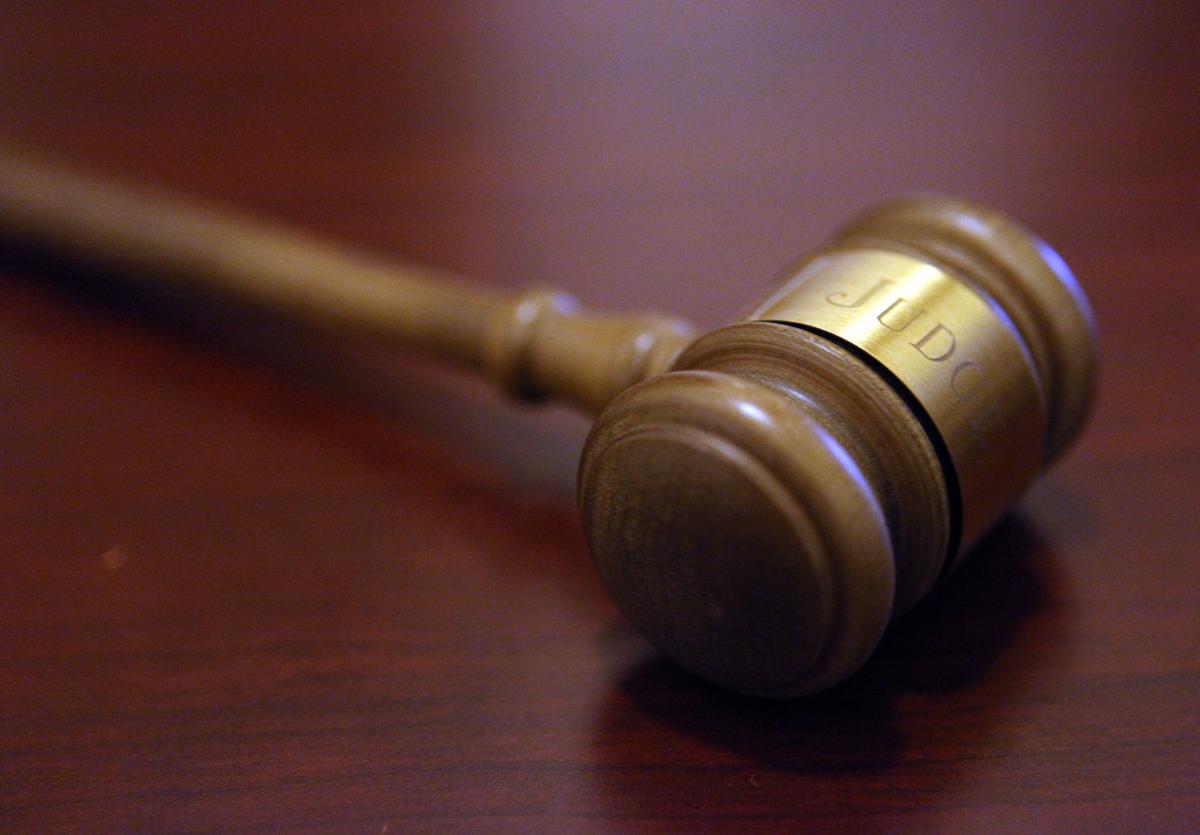 CROWN POINT — A 35-year-old woman told a jury Wednesday she spent the day with her cousin Vincent Banks, fell asleep in her car outside her family's Gary home and was startled awake as he entered her car and sliced her throat.
Tiffany Young took the stand during the third day of Banks' trial before Lake Criminal Court Judge Clarence Murray.
"I would think it was a razor," Young said as she described the attack. "As we're tussling and fighting, I just feel the tips of my fingers were getting cut. He just kept saying, 'Shut up, I'm going to kill you.'"
Banks, 51, who wore a brown sport jacket and glasses as he sat next to defense attorney Susan Severtson, has been in custody since his arrest in March 2017. He pleaded not guilty to charges of attempted murder, three counts of felony battery, auto theft and felony theft. 
On Monday, Banks attempted to take a plea deal, but the Lake County prosecutor's office said it was off the table and proceeded to trial.
Young testified she went to the family home in the 500 block of Van Buren Street on Feb. 20, 2017, to ask Banks to fix the brakes on her car. He agreed, and they went to an AutoZone store, where she purchased the parts.
Young said she paid Banks $25 to do the work. As Banks repaired the front brakes, Young told him a good mechanic would check both the front and back brakes, she said.
Severtson questioned the price Young paid and asked if she was mad Banks didn't check the back brakes.
"I wasn't mad," she said. "I was paying him what he told me he wanted to be paid."
Later, she asked Banks to run a few errands with her.
She did not have a valid driver's license, but she drove, she said. She wanted Banks along, she said, because he would be able to drive if she were pulled over.
The two went to a currency exchange and a convenience store, and she picked up money at both locations, she said. She estimated she had about $800 in her purse when they returned to their family home.
She parked her car outside the home and smoked a marijuana blunt, she said. 
Young said Banks repeatedly asked her for more money. He wanted $15, but she gave him $12, she said.
He also repeatedly asked for a ride to Eighth Avenue and Ohio Street, but she refused, she said. She testified she didn't want to drive while her car smelled like marijuana.
Severtson asked Banks to described what a blunt is and questioned why Young previously stated she smoked two blunts.
Young said her previous statements were that she smoked two joints, which is the same amount of marijuana as one blunt. A blunt is marijuana wrapped in an empty cigar paper, she said.
Young said she dozed off two times. The first time, she awoke and saw Banks at her window, she said.
She thought she locked her doors, checked Facebook and played games on her phone before dozing off again, she said.
She awoke to a clicking sound, she said. It sounded like the doors were unlocking, and she realized Banks was coming in the back passenger door.
She told Banks to "stop playing," but he replied, "Shut up," she said.
Banks put his right hand around her head and used his left hand to cut her neck, she said.
"I thank God, because I don't know how I got to the passenger side," she said.
She was able to open the front passenger door and escape, she said. Banks allegedly drove off in her car.
Young said she ran into her family's house for help, then sat on the steps. She had blood on her clothes, threw up and urinated on herself, possibly because of the trauma, she said.
Before she was taken to local hospital in an ambulance, she told police Banks attacked her, she said.
"The doctor said if he would have cut me 4 inches more or I would have moved, I wouldn't be here. I would have died," she said.
She recalls the attack every day, and her neck still tenses up "real bad" when she yawns, she said.
Banks' trial is expected to continue Thursday.
Sign up for our Crime & Courts newsletter
Get the latest in local public safety news with this weekly email.