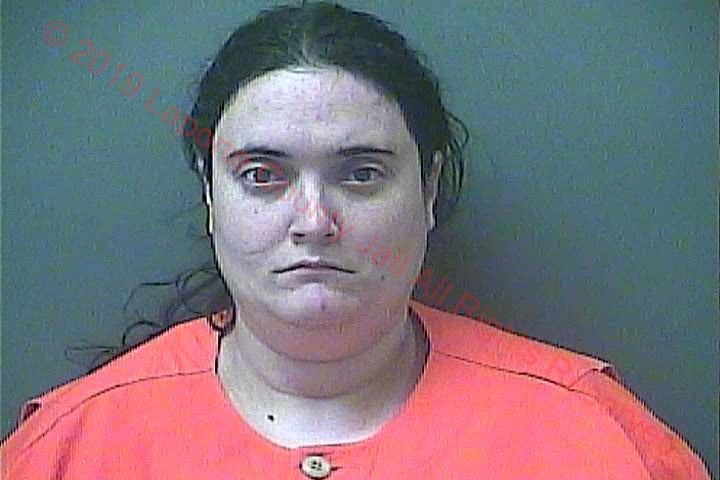 LAPORTE — A northern Indiana woman was sentenced Monday to 39 years in prison for sex crimes involving a 12-year-old female relative.
Kellie Cannon, 38, of Nappanee, received 30 years for level 1 felony aiding, inducing or causing child molesting and nine years for level 3 felony trafficking of a minor.
LaPorte Circuit Court Judge Tom Alevizos said Cannon's violation of her position of care and trust was a major factor in ordering the sentences to be served consecutively.
Cannon and her boyfriend, Rusty Reuille, were charged in May 2018. Reuille fatally shot himself when officers arrived at his home at Colonial Trailer Park near Michigan City with a warrant for his arrest, police said.
LaPorte County police Capt. Brian Piergalski said there were at least four sexual encounters between Reuille and the girl, for which Reuille allegedly paid Cannon $100.
Piergalski said the girl was enticed by Cannon with money and promises to take her out for dinner and ice cream.
Cannon told the courtroom she had been threatened by Reuille.
"I am not this person. I'm not," she said.
But the judge noted in court there was nothing in videos Cannon and Reuille had made or messages they exchanged to suggest that Cannon was an unwilling participant.
"I see nothing in the facial expressions or spoken word to indicate she in any way was coerced," Alevizos said.
Cannon could have received up to 56 years in prison. Defense attorney Joseph Roberts, of Chesterton, asked for no more than 20 years.
Roberts argued Reuille was the driving force behind the activity and that Cannon had no prior criminal history.
Recent arrests booked into LaPorte County Jail