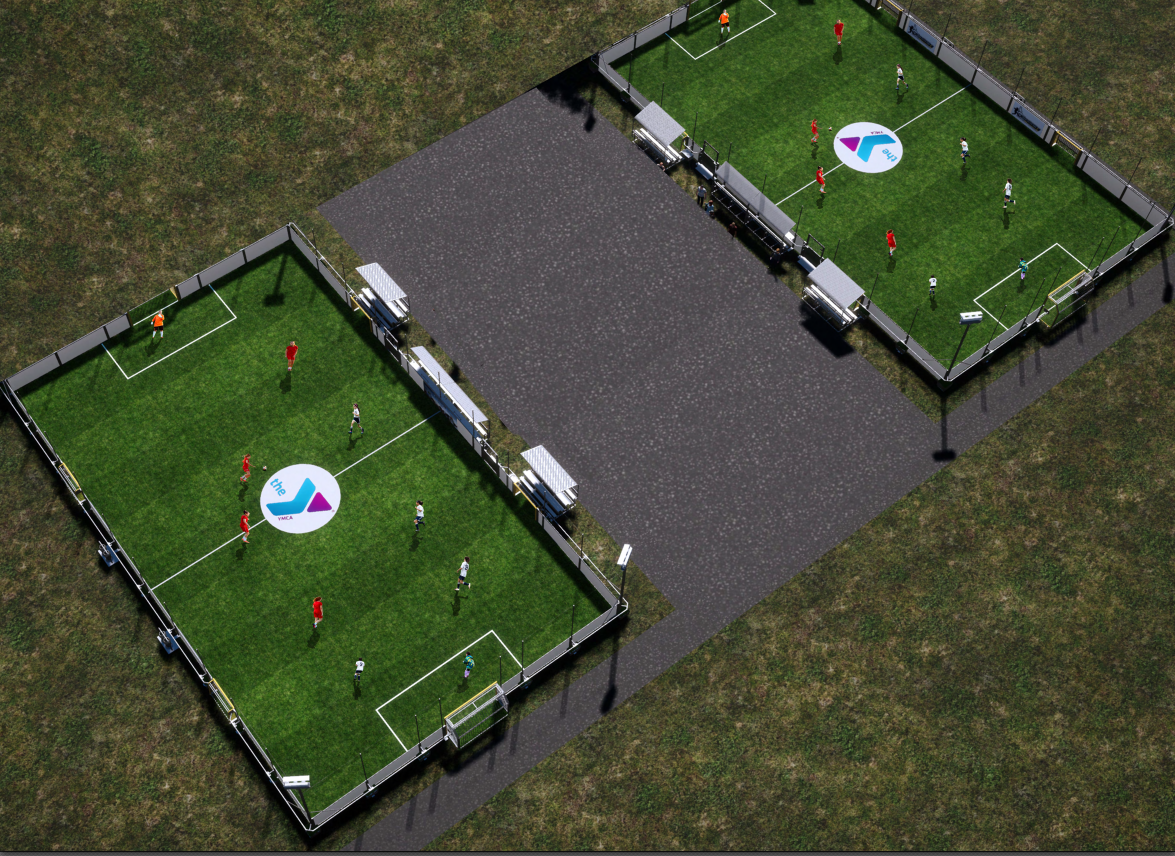 CROWN POINT – The Plan Commission voted Monday to support the site development for expansion of Crossroads YMCA at 100 W. Burrell Drive.
The 12,600-square-foot addition is designed to enhance the overall facility and increase its gymnastics area. The project also will provide studios for other activities.
Project Engineer Russ Pozen with DVG Team Inc. noted that engineering has already been approved by the city. He expects construction to begin immediately.
Planning Administrator Anthony Schlueter, who recommended approval, said the expansion will bring the YMCA to 130,000 square feet in area. He reported that the project had already received Board of Zoning Appeals variance approval for additional turf fields and Plan Commission site approval for those fields.
Although the commission voted 7-0 in favor of the project, commission member Scott Evorik questioned the removal of the outdoor playground area often used by younger children while their parents were exercising indoors.
YMCA Jay Buckmaster explained that the playground Evorik mentioned was intended for older teens, but the YMCA is looking to develop a smaller, lower-profile playground for younger children.
Buckmaster added that the existing gymnastics area will be converted to a children's activity area.
Commission members voiced support for the project.
"It's so cool what we have," said Mike Conquest. "You guys are looking to expand. This is fantastic."
Commission Vice President Dan Bohaley added that the project is "well thought out. It looks sharp."
In other business, the commission voted unanimously to send a favorable recommendation to the City Council for a rezone from residential to business parkway for a proposed e-commerce industrial development.
Jeff Ban, a principal with Mississippi Parkway Partners LLC, explained that his company wants to develop 250 acres near the I-65/S.R. 231 corridor for skilled, managerial and technical jobs.
Ban's firms is looking to develop on 10 parcels at 1410 E. 137th Ave., 1715 E. 133rd Ave., and 13214 Iowa St.
Ban called the proiect an "ideal match" with the city's updated master plan, adding that the area already has transportation infrastructure.
While Plan Commission members supported the project, remonstrators from the public raised concerns over traffic patterns, water issues and the types of buildings planned.
Ban explained the project will take seven to 10 years to complete. The first phase of work would begin in 2022 on 60-80 acres on the north central part of the development.
A civil engineer, Ban said he would meet with residents on-site about any drainage matters.
The project, Ban said, "represents responsible development and growth," adding that local union contractors would be used.
Bohaley agreed, adding that the project "does not squander real estate there."
Regarding traffic flow, Bohaley said, from his experience at Illinois sites, industrial traffic "melds well" with these developments.
Heather Ennis, president and CEO of the Northwest Indiana Forum, said Northwest Indiana does not have enough industrial parkways to draw high-tech, high-quality jobs to the area.
The recommendation now goes before the City Council, which next meets Nov. 1.