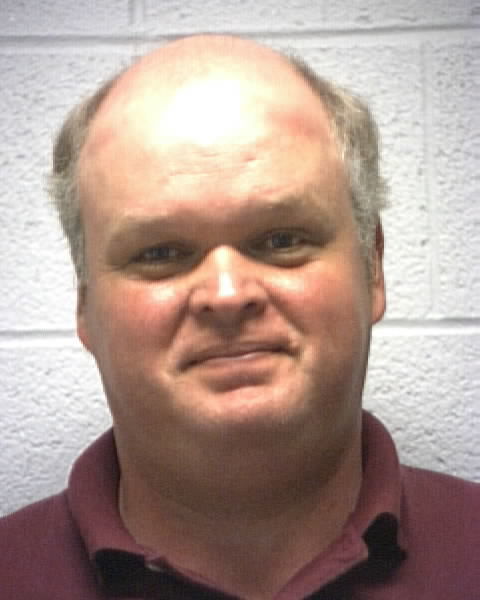 CROWN POINT — The former president of a Crown Point towing company has been charged with dragging a cow behind an ATV, kicking and punching the animal to "train" it, Lake County court records show.
Paul R. Marshall, 52, faces two counts of animal cruelty, both misdemeanors, charges filed March 25 show.
The charges follow a Lake County Sheriff's Department investigation into videos, captured by a worker or workers at a nearby Farm Bureau co-op, showing Marshall dragging and abusing the cow in front of his unincorporated Lake County property in October, court records allege.
Crown Point attorney Steven Nicholls, who is representing Marshall, declined to comment on the matter Tuesday.
Marshall, who is listed in state records as president of Midnight Blue Towing and Recovery, based in Crown Point, was captured on video Oct. 11 dragging a black cow behind an ATV, down his slick driveway and through the yard of the property, court records state.
Paul Marshall's brother, John Marshall, told The Times Wednesday that his brother parted ways with the towing company as of Jan. 1.
However, John Marshall, who is listed as owner of the business, confirmed Paul Marshall was president of the towing company, which holds some municipal contracts, at the time of the alleged animal cruelty incident.
And Portage Police Chief Mike Candiano said he dealt directly with Paul Marshall on matters pertaining to his department's contract with Midnight Blue Towing as recently as late January and early February of this year.
In fact, Candiano said, Paul Marshall signed the towing agreement with the city of Portage on Feb. 18 of this year.
A Lake County sheriff's officer viewing the video provided to police "observed Paul R. Marshall get off the ATV several times during which he could be seen punching and kicking the cow he was dragging," court records state.
The recorded incident occurred in the 5300 block of East 141st Avenue, court records state.
"I observed the cow attempted to stand several times, but when it gained its feet, it was again dragged behind the ATV and fell on the slick driveway," sheriff's Sgt. Michelle D. Dvorscak wrote in court records.
"Paul R. Marshall got back on the ATV a number of times after beating the cow. He then dragged the cow, whose legs were splayed apart on the pavement, down a paved driveway slick with rain, down a gravel portion of the driveway and over the grass in his front yard.
"When the cow lost its footing, Paul R. Marshall got off the ATV, went up to the cow, kicked it several times in its head and torso and beat it with his fists."
Before police had copies of the video, an officer responded to Marshall's residence on Oct. 11 following a complaint, court records show.
At that time, Marshall told the officer he had two new cows, and they were "harder than normal to train," according to court records. "Paul (Marshall) advised he might have went a little over the top when it came to leading the cow back to the stable."
The officer at that time "observed cows who appeared to be healthy and clean," and the officer departed, court records state.
But on Oct. 22, police and state officials received copies of video documenting the incident and began an investigation, according to police reports.