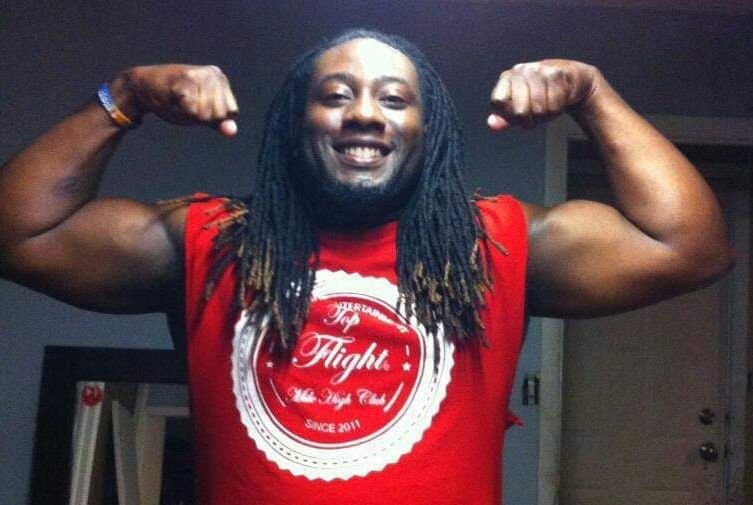 CROWN POINT — A man broke into his ex-girlfriend's home, threw her down a set of stairs, and shot and killed another man spending the night with her Jan. 6 in Gary, court records allege.
Jerrell T. Harris, 32, of Gary, was arrested about Friday morning in Milwaukee by agents with the U.S. Marshals Service Great Lakes Regional Fugitive Task Force, Gary police Cmdr. Jack Hamady said.
Harris was charged May 7 with murdering Wydallas Tobar Jr., 37, of Gary, at Harris' ex-girlfriend's home in the 600 block of West 19th Avenue. He's also charged in Lake Criminal Court with felony counts of burglary and domestic battery.
Tobar's family remembered him in the weeks after the homicide as a "beautiful soul," who enjoyed spending time with his children and working as a DJ.
According to court records, Harris broke into his ex-girlfriend's home through a back door and threw her down the stairs as she met him in a hallway and asked, "What are you doing?"
A witness told police a gunshot rang out and Tobar said, "Why, man?"
Harris left the home and drove away in his gold or bronze-colored Cadillac, records allege.
The woman's two sons ran from the home during the shooting. One of them ran to Harris' home, because the boy considered Harris to be like a father to him, according to documents.
The woman told police Tobar was a friend, but they had been intimate the night of the shooting, records state.
The woman turned over a handgun to police and told them she'd fired it on New Year's Eve. Investigators found two spent shell casings fired from her gun at the scene, along with two spent bullets and four spent cartridges that weren't fired by the woman's gun, records state.
Agents found drugs and weapons during Harris' arrest in Milwaukee, said Nicolas Gonzalez, inspector for the U.S. Marshals Service task force. 
Harris could face charges in Wisconsin related to the items found during his arrest, Hamady said. He was expected to face extradition proceedings in Wisconsin before he's brought before a Lake County jury.
Hamady commended the Lake County/Gary Metro Homicide Unit and U.S. Marshals Service for securing charges and taking Harris into custody.
Tobar's death marked the fourth homicide in Gary in 2020. The city has since recorded a total of 21 homicides so far this year, police said.
Get local news delivered to your inbox!
Subscribe to our Daily Headlines newsletter.