When you walk into Uptown Cafe in Valparaiso this month, take a look at some of the artwork on display. You may notice a few pieces by Hobart-based artist James Mackey. When you look at his art it may tell you many things. But it might not tell you that the Mackey created Dig 'Em, the cartoon frog mascot of Kellogg's Sugar Smacks cereal, which later became Honey Smacks. 
You also may not gather from his work in the popular coffee shop that Mackey also helped create the Pillsbury Doughboy and worked on the Keebler Elves. Or that he storyboarded "Cooley High," a 1975 film shot in Chicago considered by many to be a cinema milestone.   
But Mackey has done all that and more. 
"His life has been fascinating," said Mackey's wife, Linda Mackey, an artist in her own right (who also has art on display at Uptown). "He can design anything."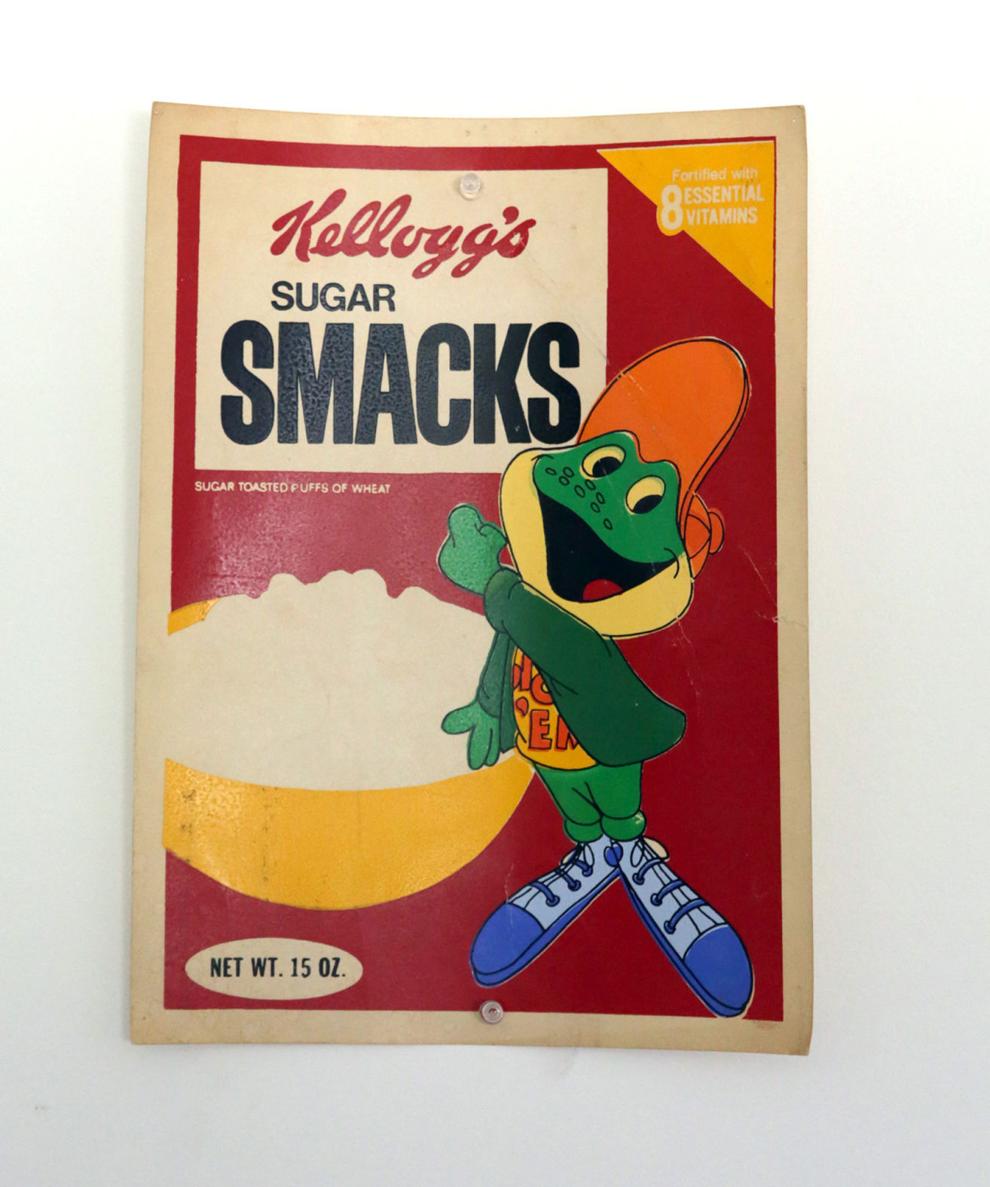 James Mackey designed Dig 'Em in the early 1970s while working as an executive art director for the Leo Burnett advertising firm in Chicago. He said a writer came up with the name "Dig 'Em" and then he designed the ballcap-wearing frog "out of my head."
They all jumped on it and loved it," James Mackey said.
Dig 'Em the frog was later replaced by a bear to reflect a closer tie to the cereal name change to Honey Smacks, but the frog came back due to popularity. Today's Dig 'Em has a slightly different look compared to Mackey's original. 
"People want the original back," Linda Mackey said. 
James Mackey was born in Rensselaer and graduated from the Art Institute in 1961 and worked for several ad agencies prior to joining Leo Burnett in 1963.
After about 20 years, Mackey left the agency and did freelance work, which included animation for companies like Disney, Betty Crocker and Nestle. He's also received local and national attention for the nearly 10-foot-tall ice sculptures he created during winters in front of his home on 10th Avenue. 
In addition to being an artist, Mackey was once a model, a champion weightlifter in Indiana and he taught karate for the Gary Police Department. 
He is currently painting full time, as is his wife, who only picked up a brush a few years ago after being employed for 35 years for Oral Surgery Group in Merrillville. Linda Mackey said she started painting because she was inspired by her husband.
"She just jumped right in," James Mackey said. "She picked it up real easy."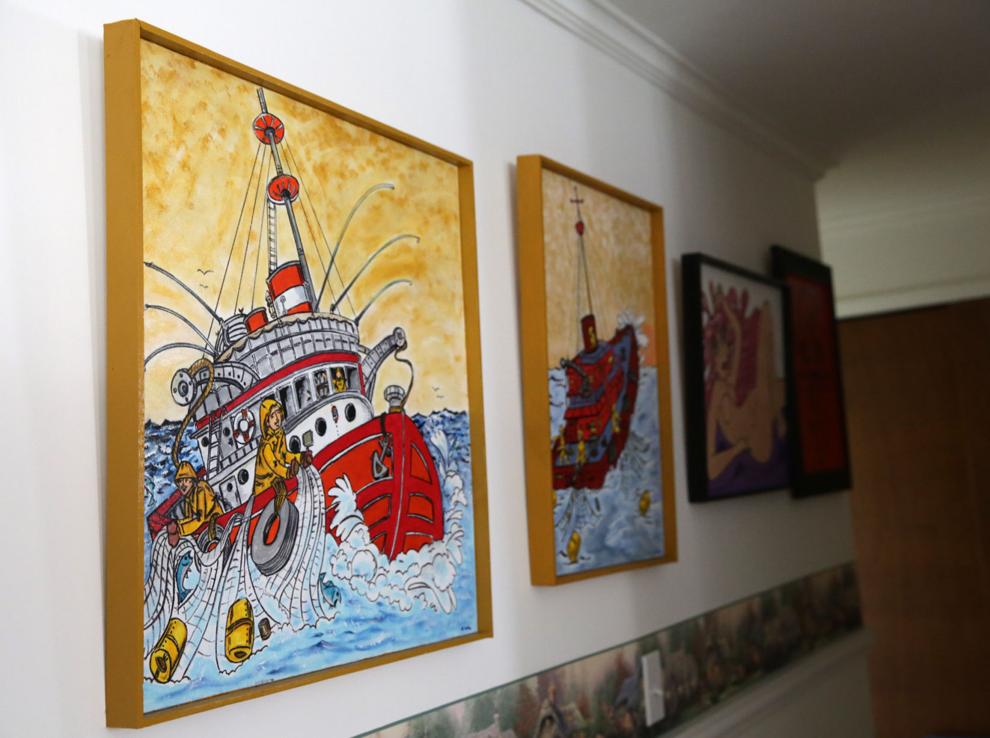 Now they design, create and inspire each other. 
Linda Mackey recently sold a jazz painting of hers on display at Yats, a Cajun creole restaurant in Valparaiso. She's also had work shown in Wildrose Brewery and several galleries throughout the Region.
"Whimsical art is my passion," she said.  
The couple have three paintings currently showing at Uptown Cafe, sharing space with other artists. In July Uptown will feature only the couple's art.
"It's affordable art and fun," Linda Mackey said.