HAMMOND — When staff from Enchanted Backpack drove their vans up to the front door of Franklin Elementary School on Thursday, they were welcomed by cheering students and teary-eyed faculty.
The vans were filled with duffel bags of donated school supplies and goods. About $40,000 worth.
The same amount was given Tuesday to Eggers Middle School and in January to Morton Elementary.
Enchanted Backpack, a 501(c)3 organization based in Chicago, strives to support under-resourced elementary and middle schools in the Chicago area with donations of school supplies, athletics equipment, winter coats and other items.
Jackson Chandler, Enchanted Backpack's assistant warehouse manager and one of the staffers delivering the donations, said he loved the "warm welcome" that his crew received from Franklin Elementary. When they arrived, teachers and administrators had brought students to the front entrance to thank them. Students held signs, pompoms and noisemakers.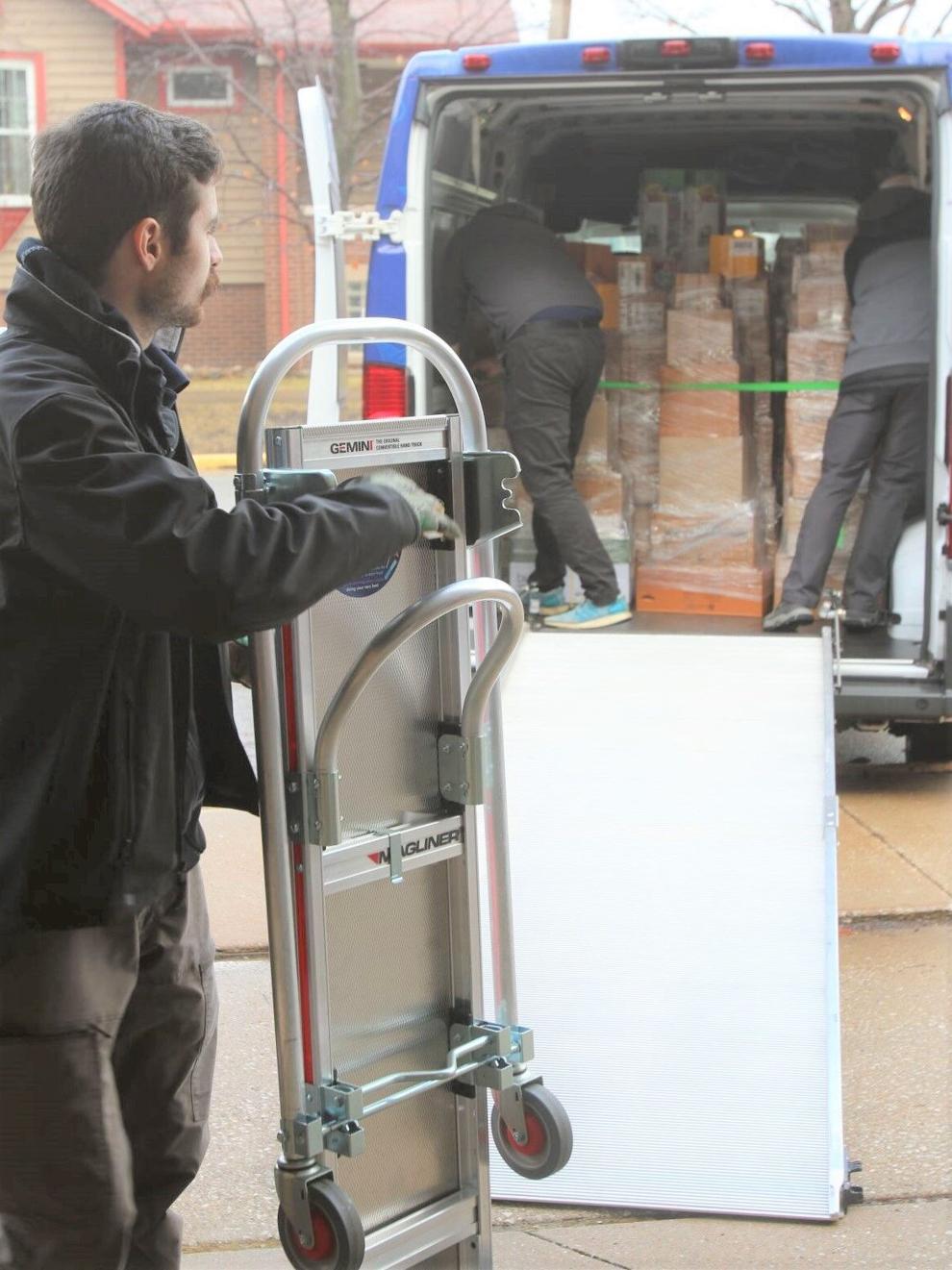 "That's one of the most rewarding parts of the job," he said. "When we come to a school like this today and everybody is just cheering and having fun together, we can see that that translates into the classroom and that's amazing to see."
The supplies cost $40,000 retail, but Enchanted Backpack is able to get the supplies for less money by buying in bulk and finding deals.
"The biggest problem, we've found, is that the teachers are paying out of their own pockets to give school supplies to kids," Chandler said. "And so a win-win is to give to the school and give the stuff that the teachers are paying for to keep the money in their pockets. Because they're the ones that have the toughest task of all: teaching our kids."
The Franklin faculty agreed with this assessment, making them all the more grateful for the gift.
"When the kids need something, we just go out and get it," Principal Regina Grohar said. "At the beginning of the school year, we try to make sure if a kid comes in with no supplies, then we have a backpack for them."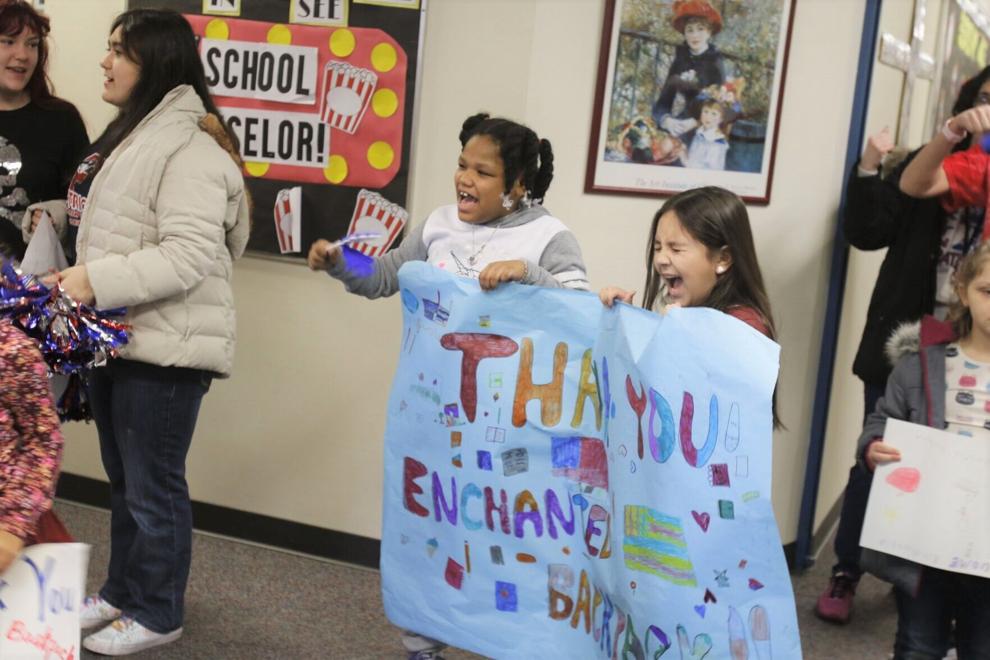 Grohar explained that they use the school's money to do this first, but the state often cuts funding or the school simply runs out. That leaves teachers digging into their own pockets to buy these backpacks and filling them with pencils, crayons or whatever that child needs. The same is true for winter coats or shoes.
"Not all of our families have the means to come to school with all of the supplies that they need," school counselor Jackie Minkalis said. "We literally have staff members going through their personal belongings, going to the store purchasing things to help these families in need."
Minkalis said this donation helps lift the burden off teachers.
"No matter what we have to do, we're going to make sure our kids have the basic necessities, and Enchanted Backpack not only did that for us, but they also bolstered that," she said. "It just makes learning fun for them, and that's what we need. We want them to be successful here, but we're setting them up for the future too because they are going to be our future doctors and lawyers and garbagemen and retail workers."
Minkalis said the donation also helps teachers and staff with the social and emotional aspect of education.
"When you take all of the pressures off of everything else that goes into it, they're able to have a better and safer environment so that they can actually sit down and focus and learn," she said. "I feel like so often people think of schools as just academic — it's homework, it's science, it's social studies, it's that stuff — but I don't know that everybody realizes the day-to-day of what goes on in a school building."
Minkalis said watching the kids see the new supplies roll in told her everything she needed to know.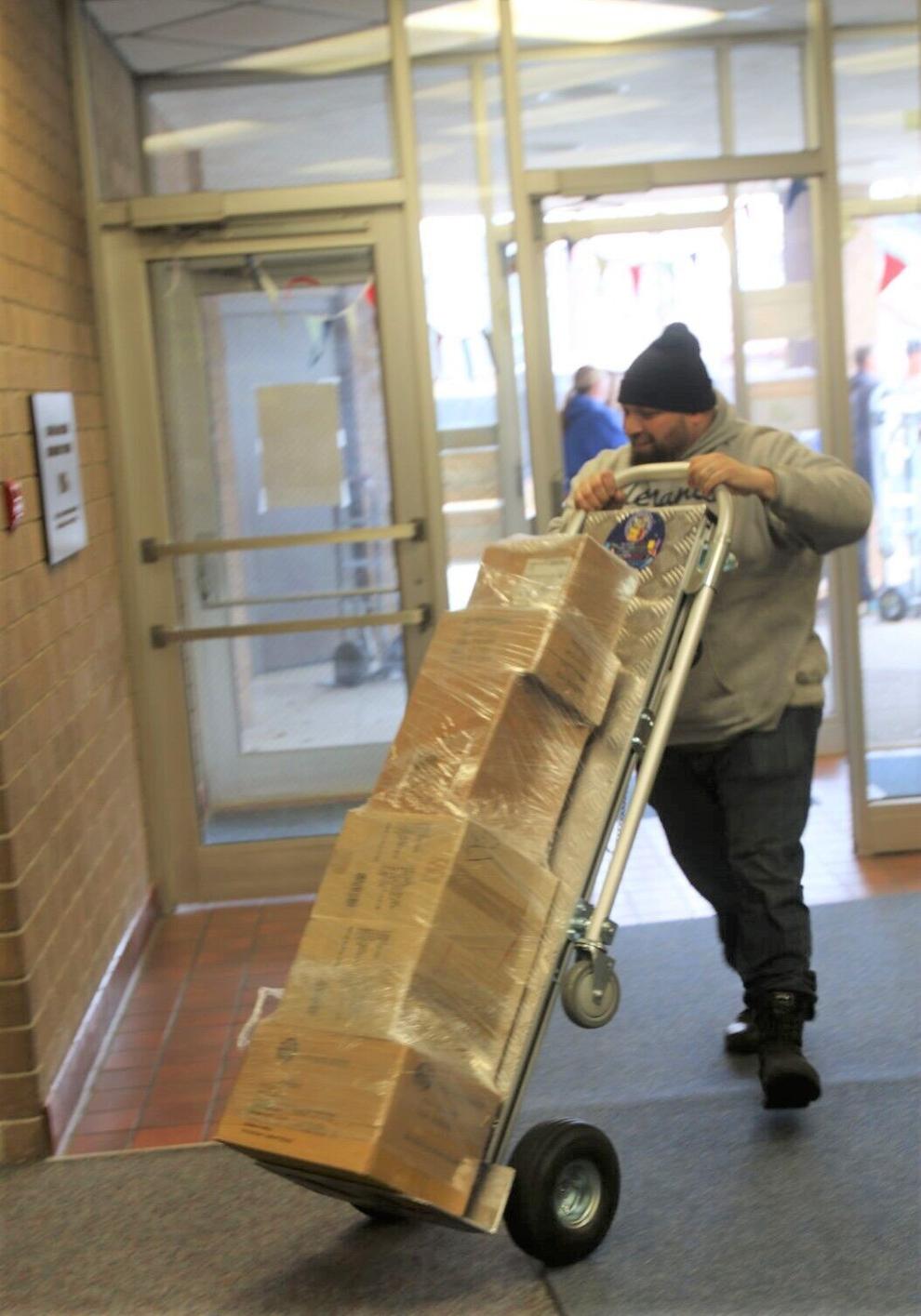 "The smile on their faces said it all. They were screaming with joy," she said. "It's just such a huge blessing, and we are so thankful."
In addition to donating supplies, Enchanted Backpack runs other initiatives, including a teacher appreciation program in which items are donated directly to teachers to thank them for their work; and an adopt-a-school program in which the organization will undertake a project, such as building a playground or upgrading a library.