Matthew McFarland shot up heroin, did cocaine, popped pills and drank despite repeated efforts to get clean.
In and out of jail, he did what he could to feed his addictions. More than once, he could have died. Police once fired shots at him during a high-speed chase after he stole a minivan in Steger, he said.
After getting help from Gateway Foundation, a drug and alcohol rehabilitation treatment service, McFarland is five-and-a-half years sober. He's a homeowner in Dyer with a fiancee and a six-figure job managing the Bail Project in the Midwest, helping people get out of jail and change the trajectory of their lives.
He's also taking care of his 12-year-old daughter, Haley Cope, after the court system tried to terminate his parental rights while she was in foster care. Lawyers told him he'd have zero chance of ever gaining custody of her with his record.
He spent the past weekend with his daughter at Dyer Fest, taking her to go on rides and watch the fireworks.
"It's as close to a fairy tale as it can possibly get," he said. "It shows the importance of not giving up. Dreams can come true if you're willing to put in the effort. I was struggling and got professional health that went way beyond treatment. I met friends I stay in touch with. I want people to know there's hope. If I can do it, they can."
McFarland long could only see his daughter under court supervision and nearly had her taken away. They have forged a close bond.
"My dad is very special to me," Haley said. "I love him a lot."
He's grateful to be able to celebrate Father's Day with Haley after gaining full custody three years ago after a protracted court battle.
"For me, it's really special," he said. "I get to be something I never thought I would be. It's not a day for me to get a pat on the back. It's a day of gratitude that I'm sober, a provider and being a father for Haley, like something I only read about in books or read about in fairy tales."
McFarland has sought to go in a different direction from his own late father, who abandoned his family, he said.
"Being a father to me means teaching and being a role model," McFarland said. "I want to teach my daughter things I didn't have the opportunity to learn. I do the opposite of what my father did: talk about feelings and the reality of the predisposition in her family. I educate her about drugs and alcohol. I want to be a role model, friend and father who supports her, provides for her and protects her for life. I'm just grateful for the opportunity."
The south suburban Chicago native turned his life around after struggling with addiction for most of his life.
"I've been battling addiction since I was about 9 years old," he said. "My father was a pharmaceutical salesman who had a side job selling prescription drugs to people on the street. I got into his stash at an early age. I saw my father using drugs and alcohol. I started with my father's pills. By 16, I was intravenously using heroin and cocaine and drinking. It was the start of a lifelong battle with addiction."
'It was my 50th chance'
Like many addicts, he's had a hard life. 
"I've been in jails and institutions. I've had a lot of near-death experiences," he said. "It's been a horrific life for me and my family. My mother has been my rock over the years."
His father, who died eight years ago, divorced his mother when he was young. McFarland spent most of his life in and out of treatments, doing stints in jail and prison. He went to Gateway in the early 1990s and was able to stay sober for about a year.
"It was a great experience," he said. "I eventually relapsed and was active for years and years. I have so many horror stories. My life was falling apart. I stole a minivan in Steger, and police shot at me in a high-speed chase. I was caught and sentenced to four years in prison, where I was reintroduced to Gateway."
He learned tools to stay sober and remained so for eight years. But he had procured hepatitis and suffered serious liver damage. The medication made him sick and a doctor prescribed him Xanax.
He argued, saying he had been sober for eight years, but the doctor insisted he was the medical authority and knew what was best. 
McFarland ended up downing the entire bottle of Xanax pills at the Walgreens, plunging him back into the harrowing depths of addiction.
"I was in the parking lot scrolling through numbers I hadn't called in eight years. It was a crazy ride where I was in and out of abandoned buildings in the city of Chicago," he said. "I was doing heroin, crack and benzodiazepines."
He sobered up for good on Dec. 9, 2015, after he was arrested while going from his then-home in Lynwood to Ford Heights to buy crack cocaine.
"I was in Cook County Jail and my whole life was in shambles," he said. "I didn't know where my daughter was. I was dying from liver disease. I had no idea what to do with my life. I had nowhere to go. I had no job."
From jail, he called his mother and girlfriend, asking her to find the heroin he had in his coat pocket and flush it down the toilet. He was offered drug court but was skeptical because it would mean prison if he relapsed.
"I had nothing," he said. "I spent all my mom's retirement money. I sold or pawned everything I had. I burnt every bridge. I had this sinking feeling nothing is working. I was going to court and the judge said I needed to go into treatment and going into prison was the least of my worries because I was going to die without treatment. I had nothing left."
McFarland insisted he get treatment from Gateway as it was the only thing that worked for him before.
"I didn't know why this was happening," he said. "It wasn't my second chance or even my third chance. It was my 50th chance. Why is God doing this for me?"
Receiving treatment
Gateway Foundation, which has 16 outpatient locations in Illinois and served 35,000 clients last year, treats addiction as a disease, not a moral failing.
"The longer people stay in and engage in treatment, the better the outcome," Program Director Bob Chapman said. "Our focus is on an evidence-based curriculum that helps clients manage the mental health component and develop recovery skills so they can better manage high-risk situations and personally rebuild relationships with families."
Gateway aims to change lives and prevent recidivism, which is very common among drug and alcohol addicts.
"People who are under the influence, combative or distressed come into our treatment," he said. "They often are not excited about the change that's going to take place. But they often have a son, daughter, wife or husband who haven't seen them in this capacity in years and who can help them past some of the barriers to recovery after they're stabilized. It's unusually rewarding work."
As he reentered treatment, McFarland suffered severe withdrawal symptoms, including seizures, vomiting and diarrhea. But after 43 days, the judge sent him home.
"I wanted to do everything I could to capitalize off this opportunity Gateway gave me," he said. "It got me out of the insanity. It got me out of the everyday use, the seizures, the overdoses, the same pattern day after day."
But McFarland was uncertain what he should do with the rest of his life.
"I was looking around the room at Gateway, and I had no idea what I'm actually going to do," he said. "I'm glad they treated me like a human, but I felt every decision I ever made was then worst. They reassured me I wasn't broken. But I wondered how do you recover? I was 120 pounds soaking wet. I was a hollow person that had nothing."
McFarland was, however, newly armed with techniques to keep him sober, including the conviction he didn't have to act on all of his thoughts. He landed his first job as an outreach coordinator at a nonprofit in East Chicago.
"My thinking was jacked, completely screwed up," he said. "I had to back my way and live my way into sober thinking. My life was in shambles."
'A super happy ending'
He looked up his daughter, who was in foster care, and reconnected with her. He paid child support and visited her under court supervision. But the state's attorney told the judge he was only clean because of mandatory court dates and drug drops.
"My father literally abandoned us," he said. "I was voted least likely to succeed right there by the judge, who said he didn't see this working out and sought to terminate my parental rights. I doubled down. I paid child support and gave her extra money. She was my daughter. I did everything I could to ensure she had a good life. I didn't want to give up."
He continued to work through the courts to get custody while obtaining a credit card, building up a credit score and buying a four-bedroom house in the Lake Central School District, where he knew his daughter could get a good education.
"I had been told I was exhausting the court processes, that the chances of a father getting custody this far in the game was none," he said. "Now she lives in my house and gets good grades. I get to be part of her life. I get to be the father I never had. I wake up every day in my house, and it's 'Good morning, Daddy.' I'm able to be a real daddy like I read about in books and never actualized in my real life."
She cherishes the time they spend together.
"It means a lot," Haley said. "When he got custody of me I was really happy to be living with my dad."
McFarland is just grateful he gets to be Haley's dad.
"They were trying to terminate my parental rights, and I had no idea what the outcome would be," he said. "It's been crazy. She's such a doll, such a loving, intelligent and beautiful girl. I love her. I need her to maintain my sobriety. It's just a crazy story with a super happy ending I never thought would happen.
"My crystal ball saw my death, maybe by gunshot. It never saw me becoming a homeowner, father, provider and productive member of society. That never seemed to be in the cards for me. But I took advice and recovered. She's an amazing kid, and I love her."
NWI Business Ins and Outs: A Better Weigh, Eyecare Express, Steel City Bakery, Verizon open
Open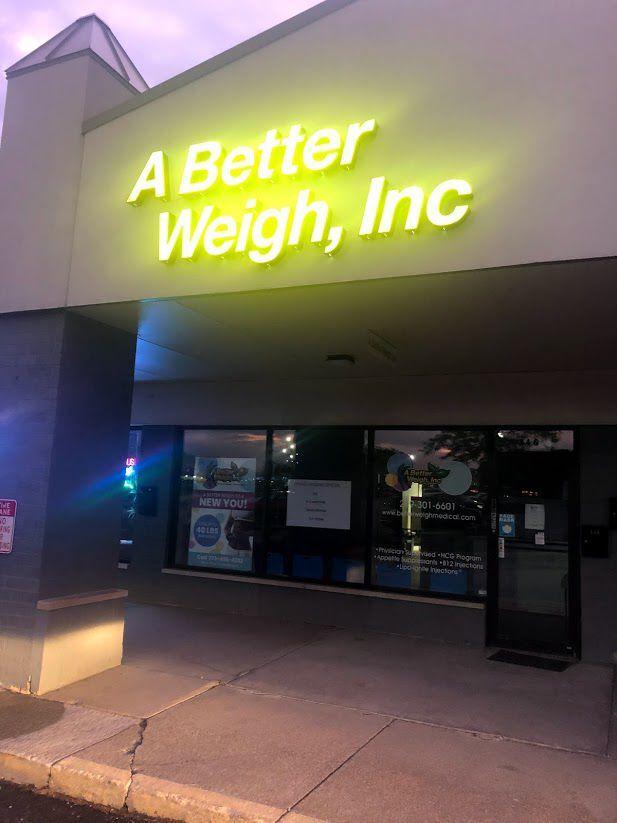 Coming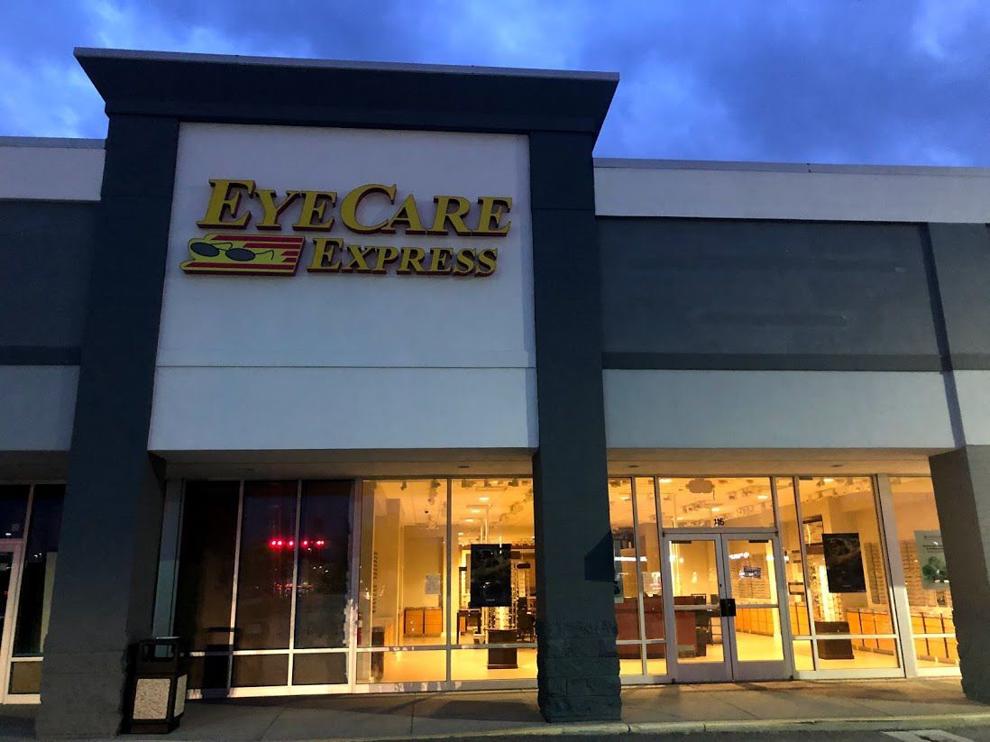 Coming soon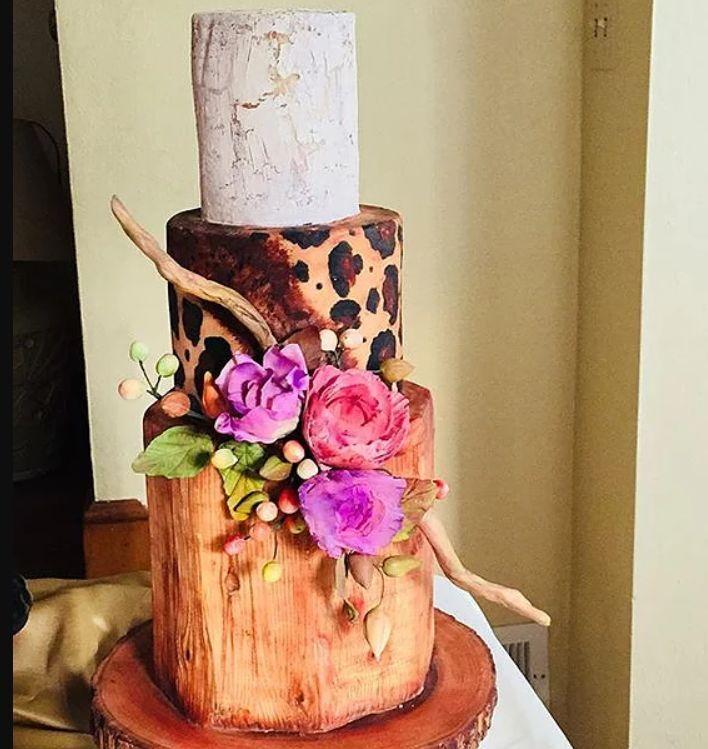 Grand opening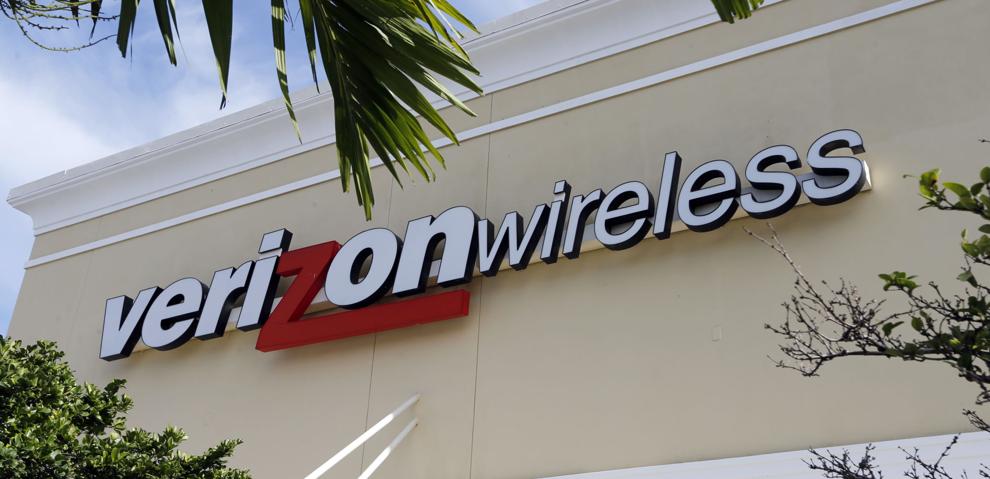 Open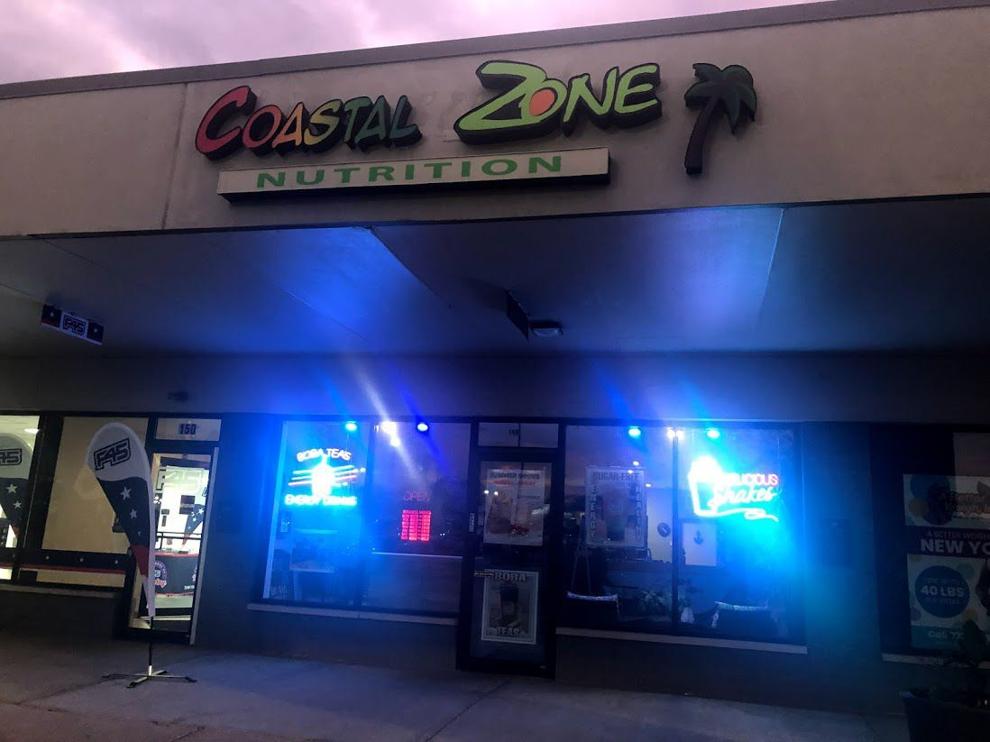 Open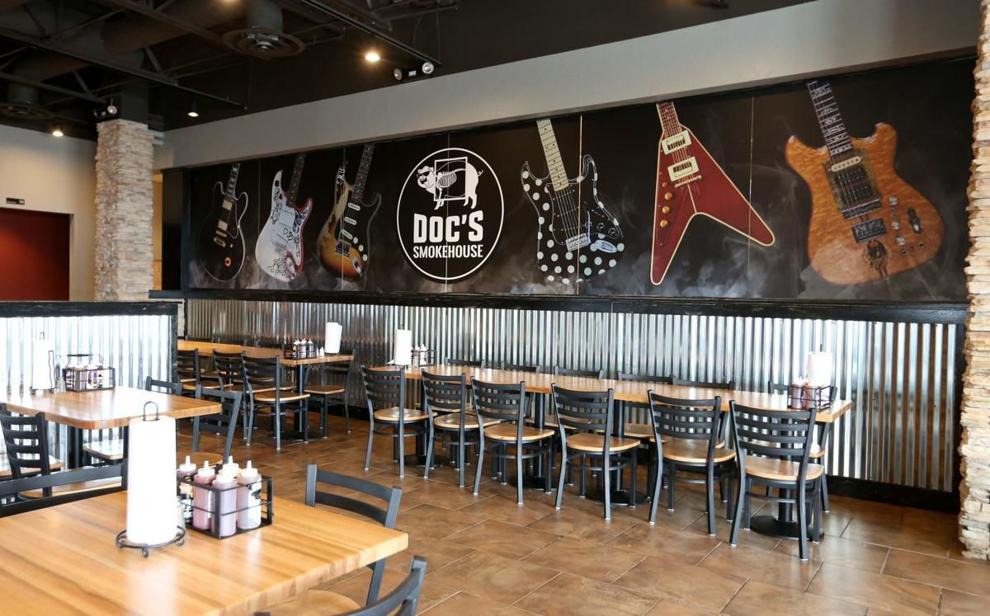 Reopen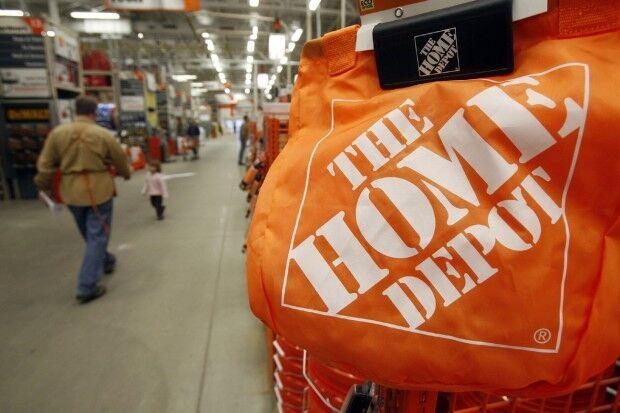 Open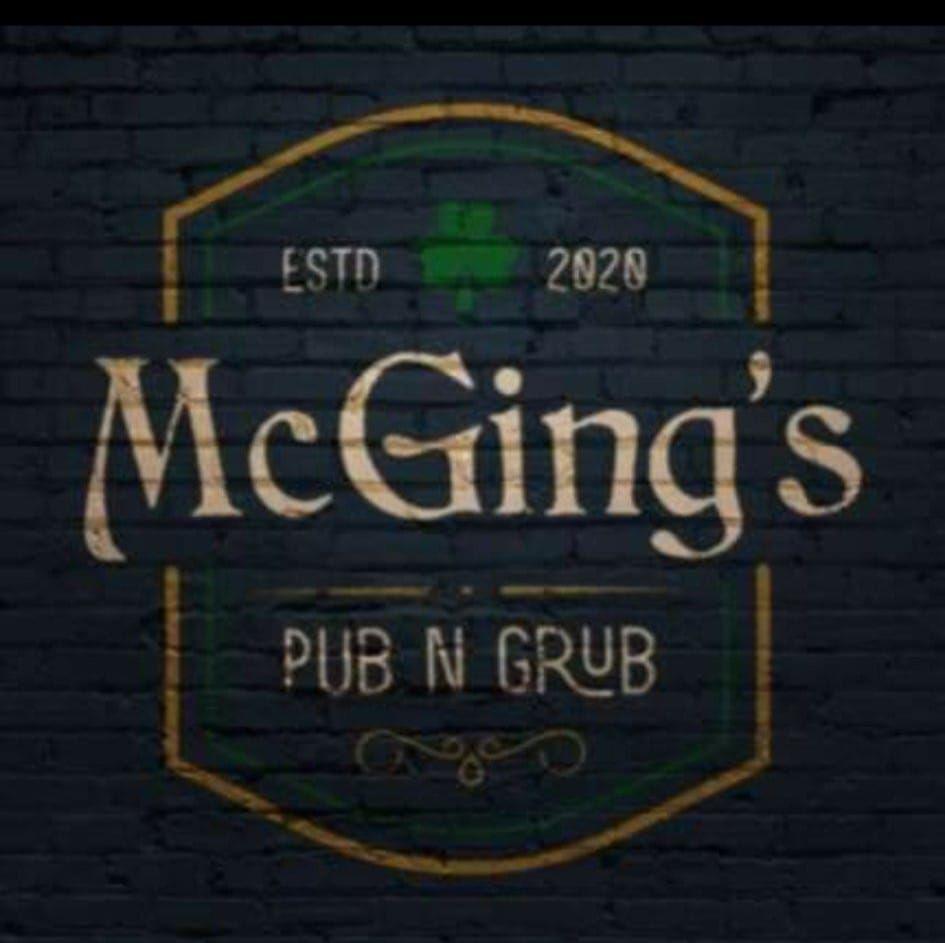 WATCH NOW: Riding Shotgun with NWI Cops: Justin Dyer preview
NWI Business Ins and Outs: The Bake Shop, Bowler Man Confections, Frankie's Philly Steak, Smoochie Pooch, dental office, laser hair removal open