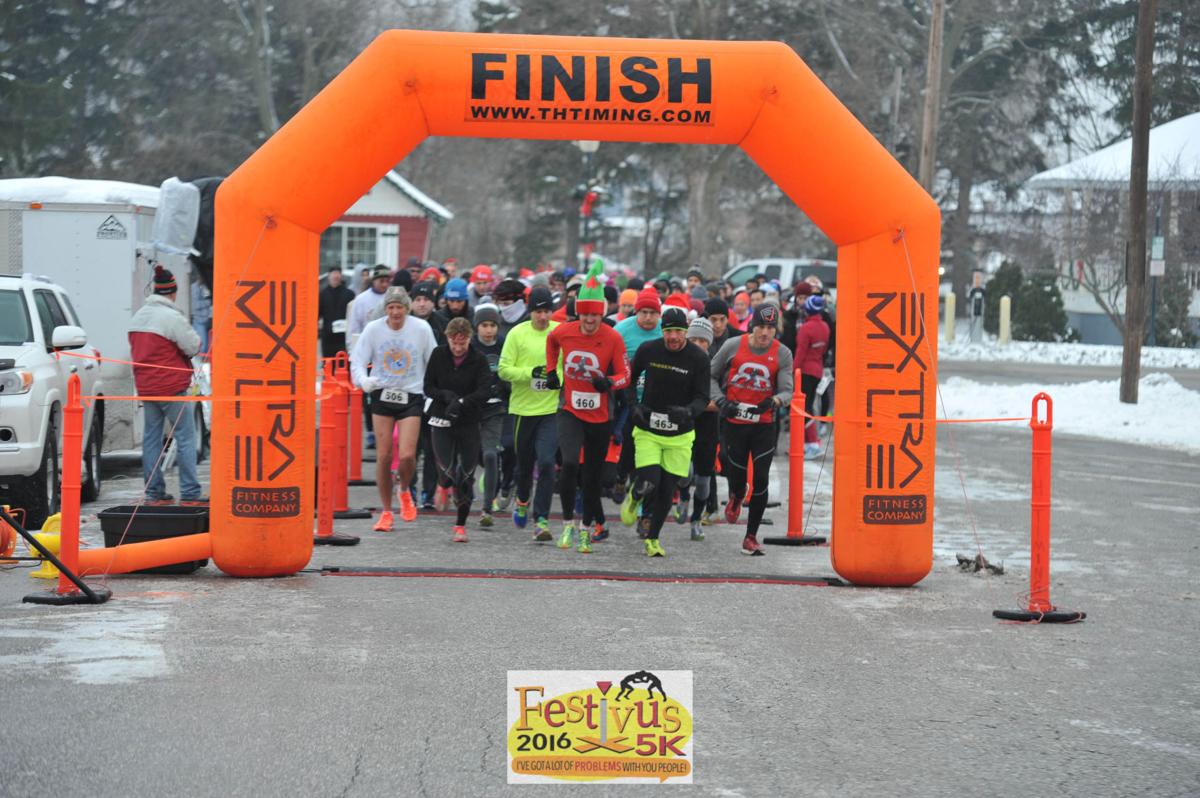 Verify information with venues as hours may change and class sizes may be limited due to COVID-19, advance registration or online scheduling may be necessary and some opportunities may be limited to members only.
Reason for the Season Run
NOVEMBER 28, 8 a.m. American Reformed Church, 1021 S. Halleck St., DeMotte. run signup.com. This annual Thanksgiving weekend tradition will continue in 2020, but a little different to help ensure runner safety. It will provide assistance for the church's backpack ministry. Doughnuts available at the finish line!
Run Your Turkey Off 5K
NOVEMBER 28, 8 a.m., Sunset Hill County Park, 775 Meridian Road, Valparaiso. runsignup.com. This is a free 5K event with everyone welcome. All paces and ages are welcome for this two loop course around Sunset Hill County Park. Register online at thtiming.com to be entered into a drawing for a pair of Aftershocks Wireless Bone Conducting Headphones. After the event, return to Extra Mile for the Shop Small Saturday event.
Festivus 5K Run
DECEMBER 12. 8:30 a.m., Running Vines Winery, 119 S. Calumet Road, Chesterton. runsignup.com. This is the 12th race in the Race the Region Series hosted by Race the Region. Custom finishers medal, chipped timing, live results via text and email messaging. Advance packet pickup starting Dec. 9. Due to COVID-19, the event is limited to 400 participants with rolling start times.
Tabata
ONGOING, 7:30-9:15 a.m. Wednesdays. Dean & Barbara White Southlake YMCA, 100 W. Burrell Drive, Crown Point. 219.663.5810. crymca.org. Tabata is a high-intensity interval training class using a variety of simple, yet intense exercises. Class begins with a short warm-up followed by a series of 4-minute exercise sequences of 20 seconds of work and 10 seconds of rest.
Zumba
ONGOING, 5:30-6:20 p.m., Mondays, GRIT Fitness Cedar Lake, 12937 Wicker Ave., Unit E, Cedar Lake. 219.390.7600. gritfitnessnwi.com. Get your heart pumping with a fun Zumba program, which uses Latin rhythms and easy to follow dance moves to create a one of a kind work out. Join along in this 50-minute calorie burning, body energizing, dance fitness party.
RPM
ONGOING, 7-7:50 a.m., Fridays. Hammond Family YMCA, 7322 Southeastern Ave., Hammond. 219.845.1507. crymca.org/hammond. This is a group indoor cycling workout where you control the intensity. With great music pumping and the group spinning as one, your instructor takes you on a journey of hill climbs, sprints, and flat riding during this low-impact workout.