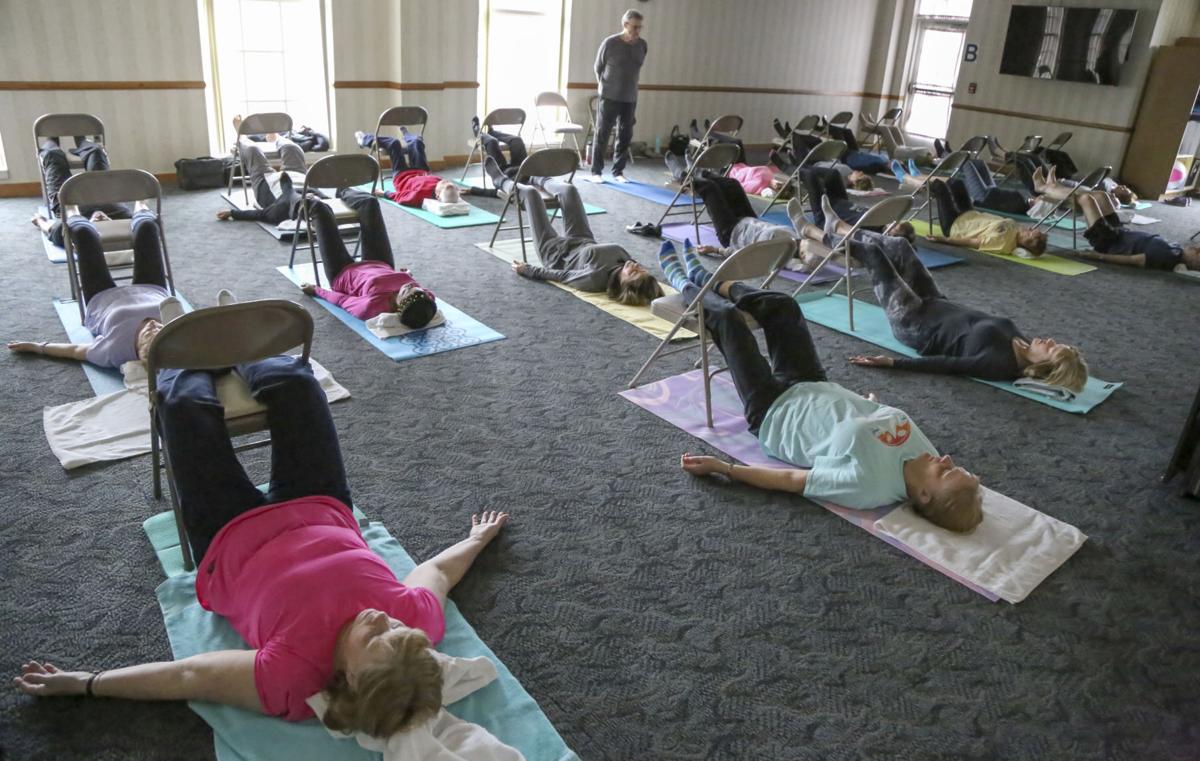 *It is recommended to verify information with venues as hours may change and class sizes may be limited due to COVID-19; early registration or online scheduling may be necessary, and some opportunities may be limited to members only.
APRIL 3, 7 a.m., Valparaiso Family YMCA, 1201 Cumberland Crossing, Valparaiso. 219-462-4185, valpoymca.org. Packet pickup is April 2 at Extra Mile Fitness, 1330 E. Lincolnway, Valparaiso. The course is different than in previous years to create ideal social distancing throughout duration of race. The route is in a residential area with start and finish near YMCA pavilion on Cumberland Drive. The YMCA offers complimentary child care with pre-registration.
Extra Mile Fitness Move For Peace 3-Mile Fun Run/Walk
APRIL 6, 6 p.m. Aftermath Cidery, 15 Washington St., Valparaiso. runsignup.com. Join Extra Mile Fitness Company and Aftermath Cidery for a fun run. Show your support of peace by inviting a friend as this race celebrates the 2021 International Day of Sport for Development and Peace. It will be a 3-mile fun run/walk followed by raffle drawings for registered participants. All paces are welcome. Anyone younger than 14 must be accompanied by a parent.
24th Annual St. Paul 5K Spirit Run Walk & 1/2 Mile Kids Dash
APRIL 17, 9 a.m. St. Paul Catholic School, 1755 W. Harrison Blvd., Valparaiso. runsignup.com. Starting at the school parking lot, this 5K loops through the subdivisions of Mistwood, Old Oak and Manchester Meadows. Warm up before the race with instructors for Barre + Beyond in Valparaiso. Open start will allow for associated participants in the same family or living together to start between 9:20 and 9:30 a.m. Participants will receive a text or email with finishing time.
ONGOING, 7-7:40 a.m. Mondays and Fridays. Community Hospital Fitness Pointe, 9950 Calumet Ave., Munster. 219.924.5348. fitnesspointe.org. This is a beginning Hatha yoga class that promotes inner peace and balance through breath and meditation.
ONGOING, 7-7:50 a.m., Fridays. Hammond Family YMCA, 7322 Southeastern Ave., Hammond. 219.845.1507. crymca.org. This group indoor cycling workout lets you control the intensity. With great music pumping and the group spinning as one, your instructor takes you on a journey of hill climbs, sprints, and flat riding during this low-impact workout.
ONGOING, 9:15-10:15 a.m. Tuesdays. Dean & Barbara White Southlake YMCA, 100 W. Burrell Drive, Crown Point. 219.663.5810. crymca.org. Get a versatile workout with this group exercise class in which barre movements combine with aerobic, strength, flexibility, balance and breathing.