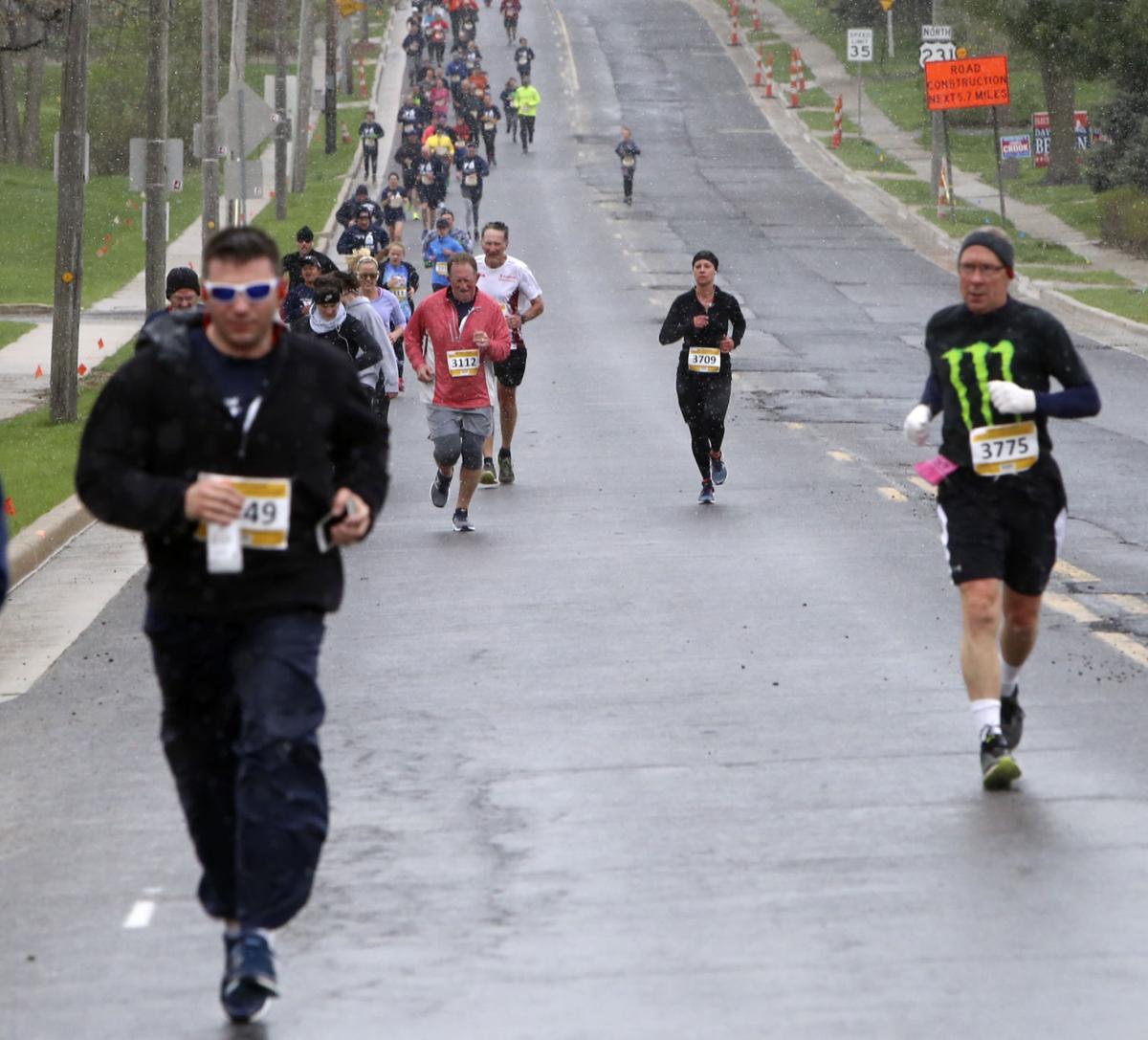 *It is recommended to verify information with venues as hours may change and class sizes may be limited due to COVID-19; early registration or online scheduling may be necessary, and some opportunities may be limited to members only.
APRIL 24, 7 a.m., Dean & Barbara White Southlake YMCA, 100 W. Burrell Drive, Crown Point. runsignup.com. Due to COVID restrictions, there will not be race day registration. Sign up for this 5K or 2K race with Top Athena & Clydesdale awards, too. Register and pick up race shirt from 9 a.m. to 6 p.m. April 23 at the YMCA. Start times will be in waves with the first time at 7 a.m., and every 10 minutes a group of 100 will start. Starting times are assigned alphabetically and posted prior to race. Race starts and finishes near the intersection of Main and Burrell. An award will be given to the elementary school with the most participants.
Illiana Pancake Pacer 5K Run/Walk
APRIL 24, 7 a.m., Midwest Ice Arena, 10600 White Oak Ave, Dyer. runsignup.com. This run is organized to benefit the Illiana Christian High School athletics department with all proceeds going toward new uniforms and equipment for athletic programs at the school. Following the race, runners are invited to Illiana Christian High School, where a free pancake breakfast will be provided to all runners and winners will be announced.
5th Annual Earth Day 5K Run/Walk
MAY 1, 8:30 a.m., Sunset Hill Farm County Park, 775 Meridian Road, Valparaiso. runsignup.com. This race is presented by Lotus Reach Inc., a nonprofit local organization with a mission to provide new clothes, shoes, socks and undergarments as well as other necessary items for the local School Closet Program and other organizations working with children in need. This year, Lotus Reach also will be helping a local program called "Backpacks and Snacks," which provides children with a supply of food for the weekends. Onsite registration opens at 7:30 a.m., or early registration and packet pickup is from 11 a.m. and 6 p.m. April 30.
May the Fourth Be with You Fun Run/Walk
MAY 4, 6 p.m. Running Vines Winery, 101 Broadway, Chesterton. runsignup.com. This fun 3 mile run/walk celebrates "Star Wars," and participants are encouraged to wear their favorite "Star Wars" outfit and something reflective or carry a light. This event will take place on city streets. All paces are welcome. Anyone younger than 14 must be accompanied by a parent.
ONGOING, 7-7:45 a.m., Mondays. Griffith Family YMCA, 201 N. Griffith Blvd., Griffith. 219.750.1082. crymca.org. BODYFLOW is a new yoga class for anyone and everyone. It uses a range of movements and motion set to music that will improve your mind, body and leave you feeling calm and centered.
ONGOING, 11-11:30 a.m., Fridays, GRIT Fitness Schererville, 2300 Cline Ave., Schererville. 219.864.8100. gritfitnessnwi.com. This high-intensity class is designed to target the core and legs with extra emphasis on the gluteus.