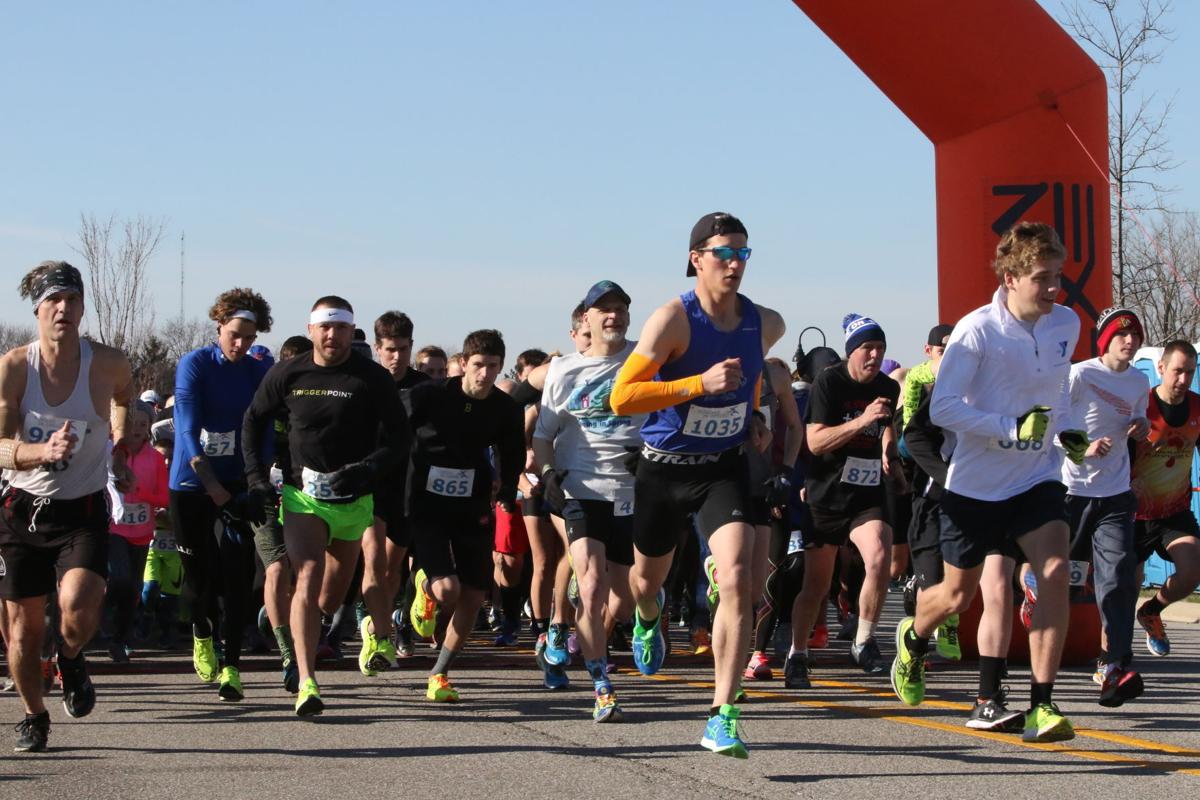 Verify information with venues as hours may change and class sizes may be limited due to COVID-19. Advance registration or online scheduling may be necessary, and some opportunities may be limited to members only.
Shamrock Shuffle
MARCH 19-21, Virtually. shamrockshuffle.com. Chicago's Bank of America Shamrock Shuffle celebration invites runners to turn the streets of your neighborhood green and celebrate this tradition on a new and unique way. Race weekend kicks off on March 19 and from Friday to Sunday shufflers can take part in the virtual 8K run, 2-mile walk or The Mile. Pick your own path and run your race virtually. Participants will have access to digital event bib numbers and can download their official bib number under the registration tab.
Spring Ahead 15K and 5K Runs
MARCH 21, 8:30 a.m. Portage YMCA, 3100 Willowcreek Rd., Portage. runsignup.com. This is #3 in the Race the Region series. The race will be limited to 500 participants and utilizing rolling start times. Sign up online and pick up packet in advance.
Ringing in Spring 5K
APRIL 3, 7 a.m., Valparaiso Family YMCA, 1201 Cumberland Crossing, Valparaiso. 219-462-4185, valpoymca.org. Packet pick-up is April 1 and 2 at Extra Mile Fitness, 1330 E. Lincolnway, Valparaiso. The course is different than in previous years to create ideal social distancing throughout duration of race. The route is in a residential area with start and finish near YMCA pavilion on Cumberland Dr. The YMCA offers complimentary child care with pre-registration.
Total Body Sculpt
ONGOING, 6:-6:50 p.m., Mondays, GRIT Fitness Schererville, 2300 Cline Ave., Schererville. 219.864.8100. gritfitnessnwi.com. Using a variety of equipment, including weights, BOSU, sports steps, bodyweight, Reebok steps, and mats, no body part is left behind in this mega calorie-burning, muscle pumping, cardiovascular workout.
Cycle & More
ONGOING, 9:15-10:15 a.m. Thursdays. Dean & Barbara White Southlake YMCA, 100 W. Burrell Drive, Crown Point. 219.663.5810. crymca.org. This indoor group cycling is a class for all ages and fitness levels. It consists of 30 minutes of cycling followed by 30 minutes of strength training.
CXWORX
ONGOING, 10:50-11:20 a.m., Sundays. Hammond Family YMCA, 7322 Southeastern Ave., Hammond. 219.845.1507. crymca.org. Exercising muscles around the core, CXWORX™ provides the vital ingredient for a stronger body. A stronger core makes you better at all things you do, from everyday life to your favorite sports - it's the glue that holds everything together. All the moves in CXWORX have options, so it's challenging but achievable for your own level of fitness. During the 30-minute workout trained instructors guide you through correct technique as you work with resistance tubes and weight plates, as well as body weight exercises like crunches, and hovers. You will also get into some hip, butt and lower back exercises.