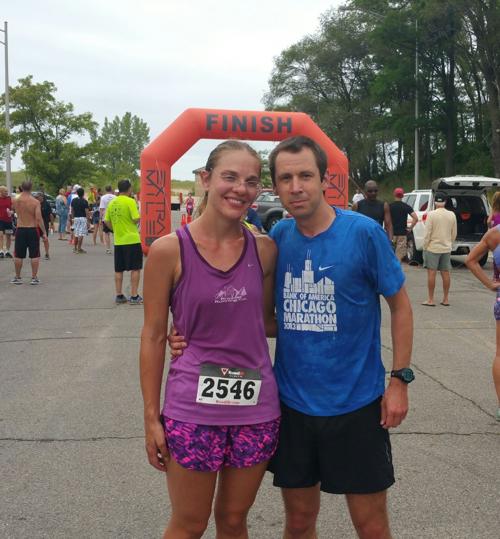 Verify information with venues as hours may change, class sizes may be limited, advance registration or online scheduling may be necessary and some opportunities may be limited to members only.
Pickle Time Grand Opening
JULY 10, 9 a.m., Pickle Time, 10960 Delaware Parkway, Crown Point. pickletime.fun. This new facility, Pickle Time, will be holding a grand opening to introduce the public to this new spot where pickle ball can be played year round on four indoor courts and two outdoor courts. There's a special rate that day of $5 for play time and $2 for paddle rental.
Kathleen Pucalik Memorial 5K Roadie Run
JULY 10, 8 a.m. Wolf Lake Memorial Park, 2324 Calumet Ave., Hammond. 219.853.7667. festivalofthelakes.com. Taking place during the 17th Annual Festival of the Lakes, this annual race has awards for the overall top three males and female and for several age divisions. There also will be a children's race beginning at 8:15 a.m.
Running Wild for the Zoo 5K
JULY 11, 9 a.m., Washington Park Zoo, 115 Lake Shore Drive, Michigan City. runsignup.com. This 5K run and walk will have timing mats at the start to maintain a safe distance. Parking is free, and participants will receive a pass for free admission into the zoo to be used at any time. There also will be a beer garden for participants age 21 and older.
Munster Church Classic 5K
JULY 17, 8 a.m. Munster Church, 214 Ridge Road, Munster. 219.836.1400. runsignup.com. This 5K will raise money to support Teen Mother Choices International, a faith-based program designed to encourage, equip and support teen moms age 13 to 23 who have already given birth.
JULY 13, 8 a.m., Creekside Park, 2551 Clifford Road, Valparaiso. runsignup.com. Compete against the field in this cross-country style duathlon with a 5K cross-country run followed by a 10K mountain bike. Participants can sign up as either an individual or a two-person team.
ONGOING, Open daily, Lemon Lake Flight Center Disc Golf Pro Shop, 6322 W. 133rd Ave., just east of Cedar Lake. 219.771.3472. lakecountyparks.com. Play on five 18-hole championship golf courses designed for beginner to professional.
ONGOING, 6:15-7:15 a.m. Thursdays. Dean & Barbara White Southlake YMCA, 100 W. Burrell Drive, Crown Point. 219.663.5810. crymca.org. Meet on the outdoor terrace of the second floor and get your day off to a good start. The class will help center you for the day ahead.