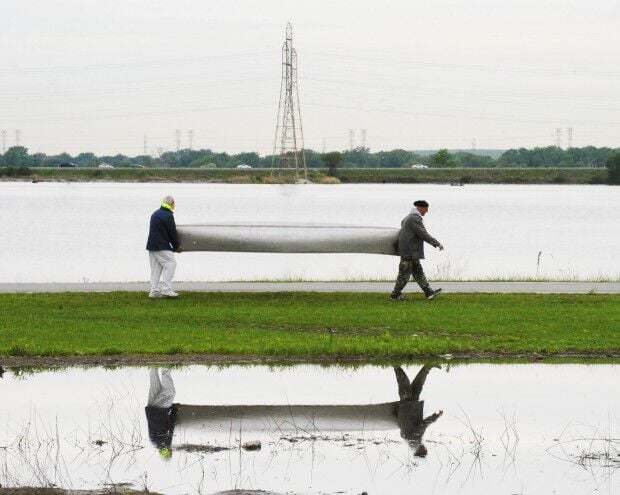 Verify information with venues as hours may change, class sizes may be limited, advance registration or online scheduling may be necessary and some opportunities may be limited to members only.
40th Annual Brickyard Run
JULY 3, 7:30 a.m., Hobart Middle School, 36 E. 8th St., Hobart. runsignup.com. The 5-mile run is a Calumet Region Striders Gold Cup Race for ages 15+ and 5K is a Calumet Region Striders Gold Cup Race for ages 14 and under. Compete for one of the legendary "brick" awards.
Highland All American Mile
JULY 3, 6:30 p.m., 40th & Kennedy Ave., runsignup.com. This annual chip-timed one-mile race for all ages is in its 38th year to kick off Highland's Twilight Independence Day Parade. Awards for top females, males, top 3 in each age division and top Clydesdales (Men 210 lbs. and over) and Athenas (women 170 lbs. and over). Race begins at Kennedy & Highway and finishes at Main Square Park.
JULY 3, 8 a.m., Hebron Middle School, 307 S. Main St., Hebron. runsignup.com. Celebrate the weekend with a patriotic 5K. All participants age 10 and under will receive a medal and there will be first-third place awards in 13 other age categories. There will also be a 250-meter Sparkler Sprint for ages 10 and under.
4th of July Blast 5K & Lit'l Firecracker 2K Run/Walk
JULY 4, 7:30 a.m., Central Park Plaza, 68 Lafayette St., Valparaiso. runsignup.com. Join Valpo Parks for the annual 4th of July Blast 5K/Walk through downtown Valparaiso and burn some calories before the holiday barbecue. The Firecracker 2K Fun Run/Walk is perfect for families and younger participants at begins at 9:10 a.m.
JULY 4, 10:30 a.m., Aldi Parking Lot, 1234 W. St. Rd 2 (corner of Andrew Avenue and Indiana State Road 2), La Porte. runsignup.com. The Kiwanis Club of La Porte is organizing this race with a portion of proceeds going to Riley's Children's Hospital in Indianapolis. The route is a simple out-and-back down historic Lincolnway Ave, but it happens just minutes before the 4th of July parade.
Running Wild for the Zoo 5K
JULY 11, 9 a.m., Washington Park Zoo, 115 Lake Shore Drive, Michigan City, IN. runsignup.com. This 5K run and walk will have timing mats at the start to maintain a safe distance. Parking is free and participants will receive a pass for free admission into the zoo to be used at any time. There will also be a beer garden for participants age 21 or older.
ONGOING, 12:30-2:30 p.m. Tuesdays. Dean & Barbara White Southlake YMCA, 100 W. Burrell Drive, Crown Point. 219.663.5810. crymca.org. This fun and growing sport is fun for all ages. There are three courts available with one designated Monday-Thursday for family use.
ONGOING, 8-8:45 a.m. Thursdays, Valparaiso Family YMCA, 1201 Cumberland Crossing Drive, Valparaiso. 219.462.4185. valpoymca.org. This small group class will focus on strength training using both kettlebells and TRX® suspension trainers. Download MINDBODY: Fitness, Salon & Spa app to book spot in class.