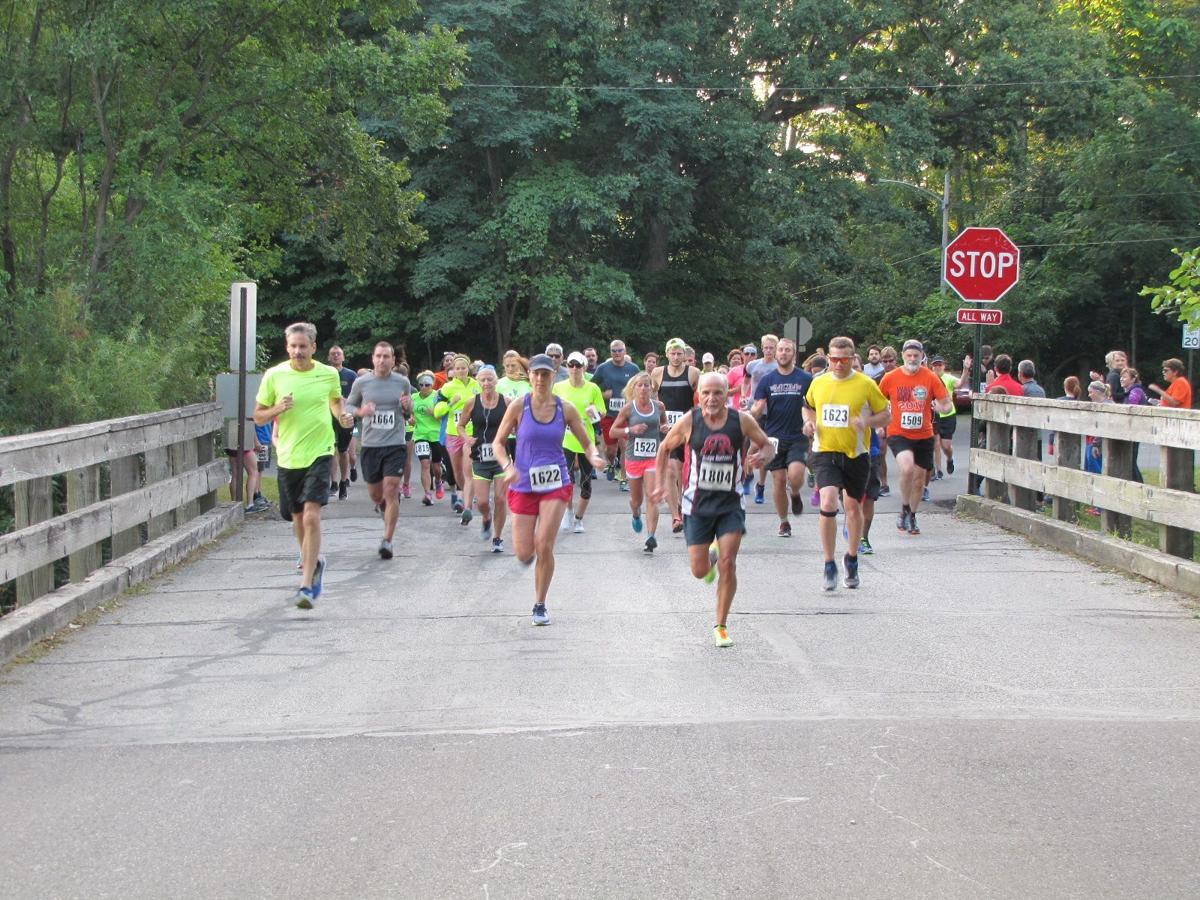 Verify information with venues as hours may change, class sizes may be limited, advance registration or online scheduling may be necessary and some opportunities may be limited to members only.
Faithful 5K Run and 1-Mile Family Fun Walk
AUGUST 21, 8 a.m., 301 W. Mishawaka Ave., Mishawaka. runsignup.com. This timed race takes you along Mishawaka's scenic riverwalk beginning at the Battell Park Bandshell. A family-friendly walk takes place at 9 a.m.
AUGUST 21-22. 6:30 a.m. Events start and end at Cummings Lodge, 350 Grangemouth Road, LaPorte. runsignup.com. Join in for one of several events in this long-running event presented by the LaPorte County Family YMCA. On Aug. 21 you can participate in the half-marathon, beginning at 6:30 a.m., the 5K, starting at 7:30 a.m., the 5K Non-Competitive Walk or the Mini TDL Obstacle Course at 9:30 a.m. The cycling event takes place on Aug. 22 with start times for different groups: 100 & 60 mile groups at 6:30 a.m., 40 mile group at 7:30 a.m., 25 & 15 mile group at 8:30 a.m. and a 5 mile casual group.
Extra Mile & New Balance Brew Tour
AUGUST 25, 6:30 p.m. 501 Silhavy Road, Valparaiso. Join the Extra Mile Fitness Company, New Balance and Wings, Etc. for a free fun run/walk where New Balance will be sharing the latest footwear. It will be a 3-mile run/walk followed by raffle drawings for registered participants and a brewery tasting for those 21 and older.
SEPTEMBER 5, 8 a.m., 2190 N. Ind. 149, Portage. This is race #9 in the 2021 Race the Region Series. The course will be a combination of paved and unpaved bike paths and held on gentle terrain. Advanced packet pickup will be available at Extra Mile Fitness Company in Valparaiso. Register by Aug. 26 to guarantee shirt size availability.
ONGOING, 7:30-8:15 a.m. Tuesdays. Dean & Barbara White Southlake YMCA, 100 W. Burrell Drive, Crown Point. 219.663.5810. crymca.org. Indoor Cycling is a class for all ages and fitness levels that uses a unique stationary bicycle in a group environment free from weather and traffic. Cycling classes welcome members of all levels with four unique cycling classes.
ONGOING, 8-8:45 a.m. Thursdays, Valparaiso Family YMCA, 1201 Cumberland Crossing Drive, Valparaiso. 219.462.4185. valpoymca.org. This small group class will focus on strength training using both kettlebells and TRX suspension trainers.