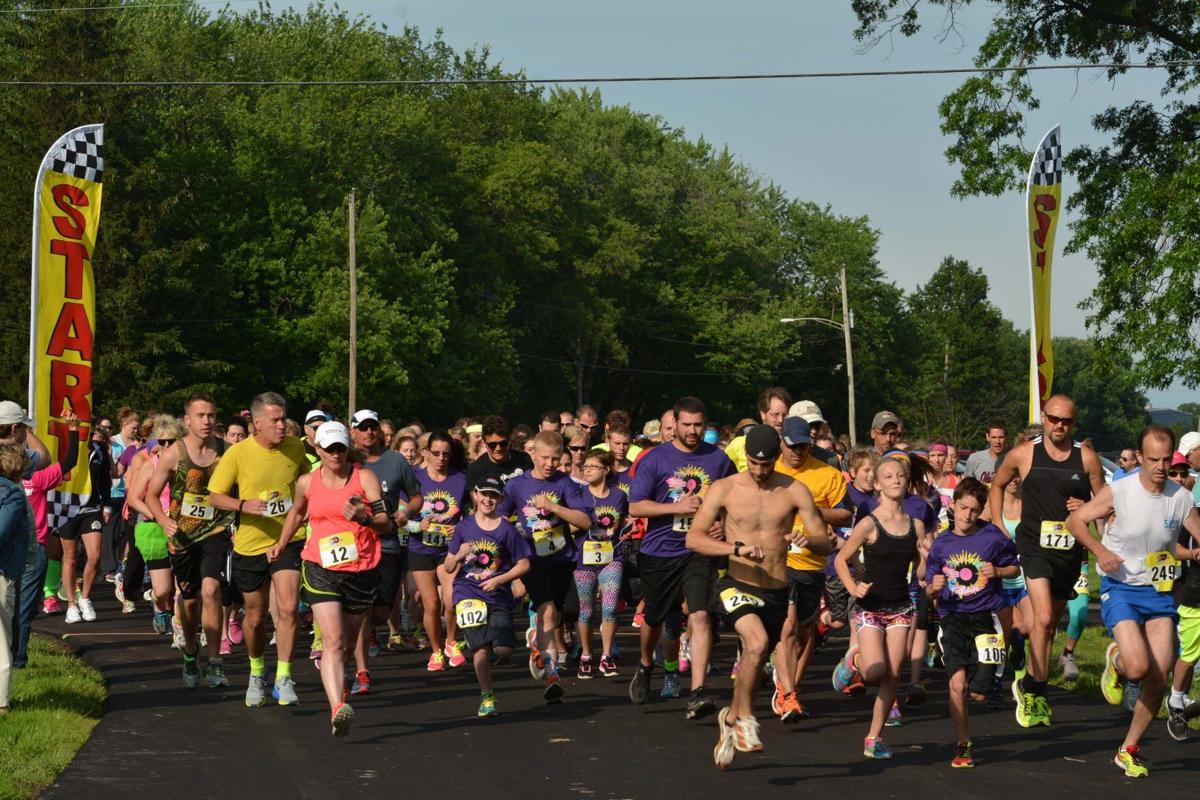 *It is recommended to verify information with venues as hours may change and class sizes may be limited due to COVID-19; early registration or online scheduling may be necessary, and some opportunities may be limited to members only.
JUNE 26, 8 a.m. Trailyard, 2551 Clifford Road, Valparaiso. runsignup.com. This cross-country style duathlon includes a 5K cross-country run followed by a 10K mountain bike ride. Event check-in at 7 a.m. and packet pickup is that morning from 7 to 8 a.m.
JUNE 26, 10 a.m. Lakeland Park, 1200 Lakeland Park Road, Burns Harbor. runsignup.com. This 5K walk/run celebrates the 1980s and invites participants to wear neon colors, leg warmers, headbands and style their hair nice and high. Rolling start times will be used for this race, and there is no after-event.
Burn It to Earn It - 3 Mile Fun Run/Walk
JUNE 30, 6 p.m. Valparaiso Events, 150 W. Lincolnway No. 1006, Valparaiso. runsignup.com. Join the Extra Mile Fitness Company, Valparaiso Events and Saucony for a 3-mile fun run or walk. Check out Saucony's Endorphin Shift, Speed and Pro shoes. After the race, spend your evening exploring downtown Valparaiso.
40th Annual Brickyard Run
JULY 3, 7:30 a.m., Hobart Middle School, 36 E. Eighth St., Hobart. runsignup.com. The 5-mile run is a Calumet Region Striders Gold Cup Race for ages 15+ and 5K is a Calumet Region Striders Gold Cup Race for ages 14 and younger. Compete for one of the legendary "brick" awards.
Highland All American Mile
JULY 3, 6:30 p.m., 40th & Kennedy Ave., runsignup.com. This annual chip-timed one-mile race for all ages is in its 38th year to kick off Highland's Twilight Independence Day Parade. Awards for top females, males, top 3 in each age division and top Clydesdales (Men 210 pounds and over) and Athenas (women 170 pounds and over). Race begins at Kennedy and Highway and finishes at Main Square Park.
ONGOING, 5:50-6:20 a.m., Thursdays. Hammond Family YMCA, 7322 Southeastern Ave., Hammond. 219.845.1507. crymca.org. Les Mills Barre is a modern version of classic balletic training. It is a 30-minute workout designed to shape and tone postural muscles, build core strength and allow you to escape the everyday. Incorporating classic ballet positions, with modern music, Les Mills Barre is a combination of cardio and strength with high reps of small range-of-motion movements and very light weights.
ONGOING, Fitness Pointe, 9950 Calumet Ave., Munster. 219.924.5348. fitnesspointe.org. This beginning yoga class emphasizes breath and postures that promote flexibility, energy, peace and resilience.