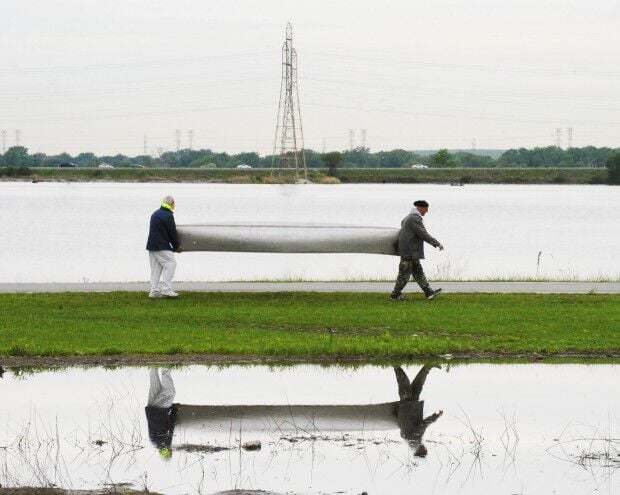 Verify information with venues as hours may change and class sizes may be limited due to COVID-19. Advance registration or online scheduling may be necessary, and some opportunities may be limited to members only.
Witches in the Woods 5K/2K
OCTOBER 30, 6 p.m., Lake County Fairgrounds, 889 S. Court St., Crown Point. yourhometownevents.com. This night time race takes you through the trees and along the fairgrounds at night. There will be awards for top finishers as well as best costume contest for the kids. Stay for the bonfire and ghost stories. The even supports Mommy's Haven and their Earn While You Learn program.
St. Thomas More School Virtual Fall Run
OCTOBER 30-NOVEMBER 7, any time, anywhere. runsignup.com. Pick your path and set out for a 5K run or 1-mile walk to benefit St. Thomas More School. Record your time and take pictures along the way. In addition to finisher medals there will be creativity awards for craziest outfit, running route, school spirit and more.
20th annual Runnin' with the Irish 5K
OCTOBER 31, 8 a.m., 1600 N CR-25 East Chesterton. runsignup.com. No on-site registration will take place and online registration closes at noon on October 30. A rolling start will take place with starting line open from 7:30-9 a.m. to create a safer race environment.
I Am the Storm distance challenge
NOW THROUGH DECEMBER 31, any time, anywhere. runsignup.com. Register for either the 5K run/walk or the 100 mile distance challenge. The event is a celebration of strength and ability to overcome obstacles and challenge mountains that lie before us. Participants are invited to run in honor of a friend of loved own, celebrating a victory over cancer or other health challenges or abuse. Race swag will be mailed and event will happen virtually.
ONGOING, 6:15-6:55 a.m. Mondays and Wednesdays. Community Hospital Fitness Pointe, 9950 Calumet Ave., Munster. 219.924.5348. fitnesspointe.org. This body strength and muscle-firming class uses dumbbells, bands, tubing and bars for a total body workout. Reserve a place in class online 24 hours in advance.
ONGOING, 8:45-9:30 a.m. Saturdays. Dean & Barbara White Southlake YMCA, 100 W. Burrell Drive, Crown Point. 219.663.5810. crymca.org. Aqua Fitness is an invigorating workout in shallow water designed to promote cardiovascular fitness, muscular strength, endurance and flexibility.
ONGOING, 4-4:30 a.m, Fridays. Whiting Family YMCA, 1938 Clark St., Whiting. 219.370.5091. crymca.org. This yoga class is for anyone and everyone, even beginners. It uses a range of movements and motion set to music that will improve your mind, your body and your life leaving you feeling calm and centered.
ONGOING, 7:30-8:20 a.m. Fridays, 9:30-10:20 a.m. Fridays, 8-8:50 a.m. Saturdays. GRIT Fitness Schererville, 2300 Cline Ave., Schererville. 219.864.8100. gritfitnessnwi.com. This is a low impact class designed to give a full body workout. This class is for strength and building cardiovascular. Whether your over age 50 or just beginning your fitness journey, this class is a great place to be.
Get local news delivered to your inbox!
Subscribe to our Daily Headlines newsletter.