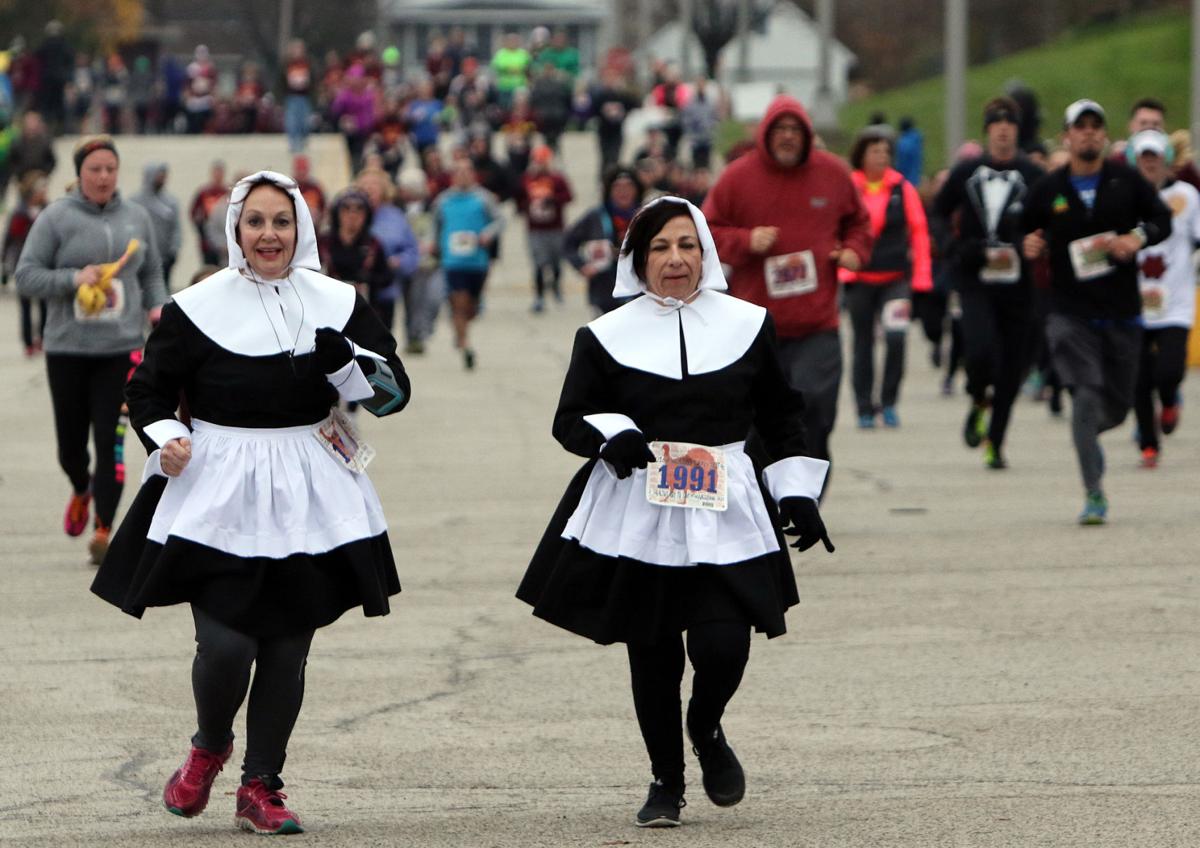 Jennie Hamilton Memorial Fall Frolic 4 Mile Run
NOVEMBER 13, 9 a.m., Community Care Network Physical Therapy Purdue Northwest - HPER Building, 2300 173rd St., Hammond. racetheregion.com. This is event No. 11 in the Region Racing Series. There will be a post-race party with music and food.
Anything is PAWSible 5K/2K
NOVEMBER 20, 8 a.m., Matthias Hall, 101 W. Burrell, Crown Point. yourhometownevents.com. Earn your final medal of the three-medal challenge. There will be pets available for adoption at this event. There will be unique race awards for top finishers. Vote for the local animal cause you wish to support and those receiving 10 or more votes will share in the event proceeds. Donations will be accepted at the event of pet supplies and food for participating animal shelters.
New Lenox Gobbler Gauntlet 5K
NOVEMBER 20, 8 a.m., Sanctuary Golf Course, 485 N. Marley Road, New Lenox. runsignup.com. Dash your way to the finish line! The terrain of this race/walk is mostly flat with a few rolling hills. The route will have a water station and electronically timed finish line. Participants receive a complimentary drink in the clubhouse upon finishing.
NOVEMBER 25, 8 a.m. Valparaiso High School, 2727 Campbell, Valparaiso. runsignup.com. This holiday tradition began in 2003 and brings together friends from Indiana and beyond on Thanksgiving Day. Hosted by Porter-Starke Services Foundation, this event's proceeds benefit mental health and wellness programs and resources in Northwest Indiana.
ONGOING, 4:30 p.m., Mondays. Franciscan Health Fitness Centers, 810 Michael Drive, Chesterton. 219.983.9832. franciscanhealthfitnesscenters.org. This is a high-energy class that combines kickboxing, strength and cardio movements. This fast-paced class will challenge all fitness levels and have you getting stronger and burning calories while having fun.
ONGOING, 8-8:30 a.m., Tuesdays. Griffith Family YMCA, 201 N. Griffith Blvd., Griffith. 219.750.1082. crymca.org. This class involves high-intensity interval training on a bike. It's a short, intense style of training where the thrill and motivation comes from pushing your physical and mental limits.
ONGOING, 8-8:50 a.m., Fitness Pointe, 9950 Calumet Ave., Munster. 219.924.5348. fitnesspointe.org. This class is a unique blend of yoga, focusing on strength, flexibility and alignment to create a challenging, but safe practice.