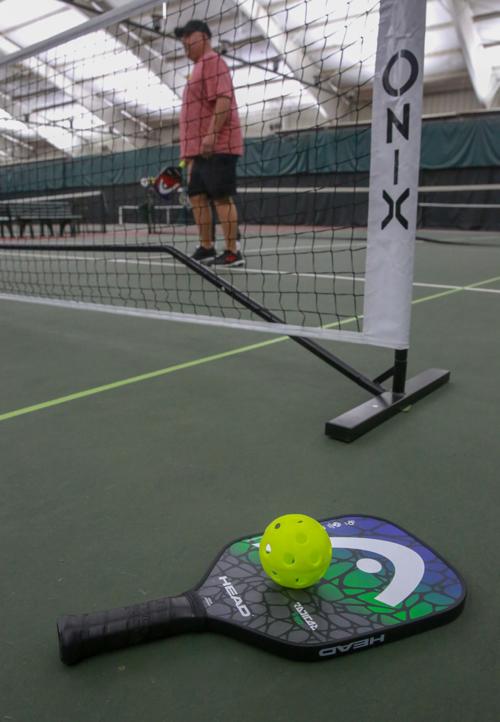 NOVEMBER 6, 8:30 a.m., 226 S. Main St., Crown Point. runsignup.com. All proceeds from this run/walk go to The Old Sheriff's House Foundation. There will be awards for overall male and female, fastest law enforcement participant and top 2 in several age categories.
Jennie Hamilton Memorial Fall Frolic 4 Mile Run
NOVEMBER 13, 9 a.m., Community Care Network Physical Therapy Purdue Northwest — HPER Building, 2300 173rd St., Hammond. racetheregion.com. This is event No. 11 in the Region Racing Series. There will be a post-race party with music and food.
New Lenox Gobbler Gauntlet 5K
NOVEMBER 20, 8 a.m., Sanctuary Golf Course, 485 N. Marley Road, New Lenox. runsignup.com. Dash your way to the finish line! The terrain of this race/walk is mostly flat with a few rolling hills. The route will have a water station and electronically timed finish line. Participants receive a complimentary drink in the clubhouse upon finishing.
Anything is PAWSible 5K/2K
NOVEMBER 20, 8 a.m., Matthias Hall, 101 W. Burrell, Crown Point. yourhometownevents.com. Earn your final medal of the three-medal challenge. There will be pets available for adoption at this event. There will be unique race awards for top finishers. Vote for the local animal cause you wish to support and those receiving 10 or more votes will share in the event proceeds. Donations will be accepted at the event of pet supplies and food for participating animal shelters.
ONGOING, 7-7:50 p.m., Mondays and Wednesdays, 11-11:50 a.m. Thursdays and 9:15-10:05 a.m. Saturdays., GRIT Fitness Schererville, 2300 Cline Ave., Schererville. 219.864.8100. gritfitnessnwi.com. The Zumba program uses Latin rhythms and easy to follow dance moves to create a one-of-a-kind workout. It's a 50-minute calorie burning, body energizing, dance fitness party.
ONGOING, 8-9 a.m., Thursdays. Hammond Family YMCA, 7322 Southeastern Ave., Hammond. 219.845.1507. crymca.org. Use this class to walk your way to fitness while having the benefit of the buoyancy of water.
ONGOING, 10:30 a.m.-2 p.m. Tuesdays, 11 a.m.-2:30 p.m., Thursdays, 11 a.m.-2.p.m. Sundays, Valparaiso YMCA, 1201 Cumberland Crossing Drive, Valparaiso. 219.462.4185. valpoymca.org. Members and the community are invited to participate against one another in a friendly competition of this fast-growing sport, which combines elements of badminton, tennis and table tennis and can easily be learned. All levels are welcome for this self-led open play time.