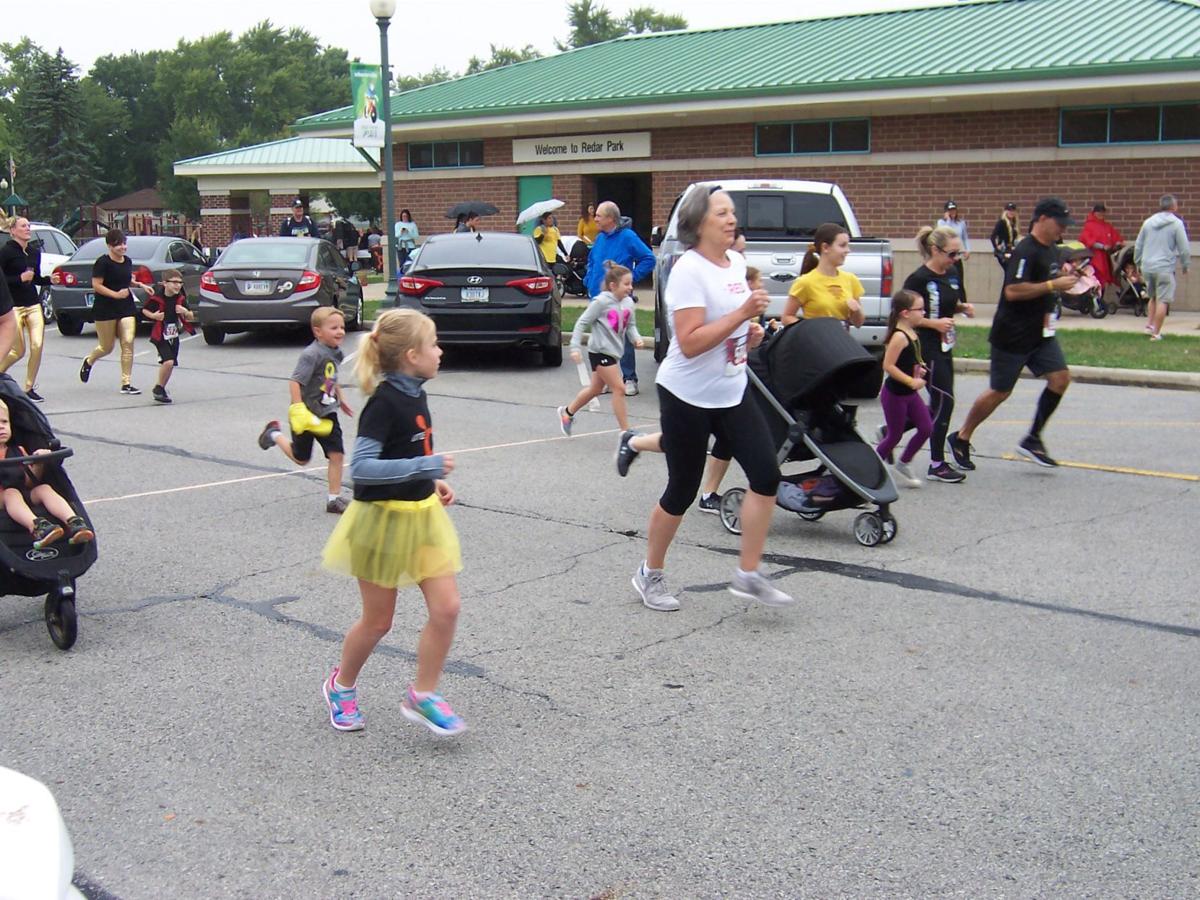 Verify information with venues as hours may change, class sizes may be limited, advance registration or online scheduling may be necessary and some opportunities may be limited to members only.
SEPTEMBER 11, 7:30 a.m. Veterans Memorial Park, 500 E. 160th Place, South Holland. raceroster.com. The race begins at Veterans Memorial Park with proceeds from the race going to support Special Olympics of Illinois. Runners are encouraged to wear costumes or accessories, and there will be fun surprises along the course to keep participants entertained.
SEPTEMBER 11, 7:30 a.m. downtown Flossmoor near Metro Station at 1113 Sterling Ave., Flossmoor. hiddengemhalf.com. This event highlights the "hidden gem" of the village of Flossmoor with the course running through the streets of the community. There also will be a pre-race ceremony and moment of silence recognizing first responders and including a moment of silence honoring the victims of 9/11.
NICK Foundation Great Gold Rush Race
SEPTEMBER 12, noon, Peter G. Redar Memorial park, 217 Gregory St., Schererville. 219.552.1217. nwicancerkids.org. This 5K run and 3K walk will benefit the Northwest Indiana Cancer Kids Foundation during childhood cancer awareness month. Participants are encouraged to dress up in their favorite gold bling for the run. A family fest will be held in conjunction with the race from noon to 3 p.m. and will include a DJ, food, games, auctions and more.
Hub City Races: Half & 5K
SEPTEMBER 19, 7:30 a.m., Lake County Fairgrounds, 889 S. Court St., Crown Point. runsignup.com. This race is in its seventh year — a chip timed, out and back flat course that begins and ends in the scenic wooded park and travels along the streets of historic Crown Point.
Calumet Park Light the Darkness 5K Run
SEPTEMBER 25, 8 a.m., Calumet Park Cemetery, 2305 W. 73rd Ave., Merrillville. 219.769.8803. runsignup.com. This walk/run is held to bring awareness to suicide prevention. Guest speaker will be Dr. Lisa Gold.
ONGOING, 9-9:40 a.m., Tuesday and Thursday and 5:15-5:55 p.m. Tuesday, Fitness Pointe, 9950 Calumet Ave., Munster. 219.924.5348. fitnesspointe.org. This class will focus on improving balance, agility, coordination, strength and flexibility, which will help you function effectively and efficiently throughout each day.
ONGOING, 8-8:45 a.m. Thursday, Valparaiso Family YMCA, 1201 Cumberland Crossing Drive, Valparaiso. 219.462.4185. valpoymca.org. This small group class will focus on strength training using both kettlebells and TRX suspension trainers.