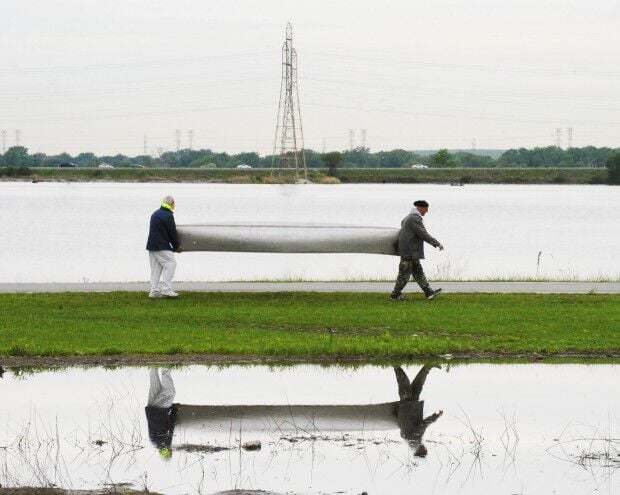 Verify information with venues as hours may change and class sizes may be limited due to COVID-19, advance registration or online scheduling may be necessary and some opportunities may be limited to members only.
St. Thomas More School Virtual Fall Run
OCTOBER 30-NOVEMBER 7, any time, anywhere. runsignup.com. Pick your path and set out for a 5K run or 1-mile walk to benefit St. Thomas More School. Record your time and take pictures along the way. In addition to finisher medals there will be creativity awards for craziest outfit, running route, school spirit and more.
Witches in the Woods 5K/2K
OCTOBER 30, 6 p.m., Lake County Fairgrounds, 889 S. Court St., Crown Point. yourhometownevents.com. This night time race takes you through the trees and along the fairgrounds at night. There will be awards for top finishers as well as best costume contest for the kids. Stay for the bonfire and ghost stories. The event supports Mommy's Haven and their Earn While You Learn program.
OCTOBER 29, 6:30 p.m., H-F Racquet & Fitness Club, 2920 W. 183rd St., Homewood. 708.799.1323. hfracquetandfitness.com. Barre HIIT is a fusion of barre and interval training designed to elevate your heart rate, build strength and rev up your metabolism. For 45 minutes, you'll use multi-directional, dynamic movements with weights and a plyometric platform to target different muscle groups simultaneously - all at an invigorating pace. $15 for members, $18 for residents and $20 for non-residents. Price includes drink at the bar following class.
ONGOING, 4:30-5:15 p.m. Wednesdays. Dean & Barbara White Southlake YMCA, 100 W. Burrell Drive, Crown Point. 219.663.5810. crymca.org/southlake. Burn calories with the step portion of class and use light weights to help you sculpt your muscles during the toning portion.
ONGOING, 8-8:50 a.m., Wednesdays, GRIT Fitness Cedar Lake, 12937 Wicker Ave., Unit E, Cedar Lake. 219.390.7600. gritfitnessnwi.com. This is a plyometric fat burning class. Weighted bars, and a mat are used for push-ups and planks.
ONGOING, 6:00-6:45 a.m, Tuesdays. Hammond Family YMCA, 7322 Southeastern Avenue, Hammond. 219.845.1507. crymca.org. Enlist in boot camp class and you will be tested by performing cardio and strength-building drills using your body weight and other various pieces of equipment.
ONGOING, 10:30-11:25 a.m. Tuesdays, 5-5:55 p.m. Wednesdays, 8-8:55 a.m. Thursdays and 9:15-10:10 Fridays. Franciscan Health Fitness Centers Chicago Heights, 100 197th Place, Chicago Heights, Ill. 708.755.3020. franciscanhealthfitnesscenters.org. Combining high intensity interval training with water properties results in a fun, effective workout to blast the calories.
Get local news delivered to your inbox!
Subscribe to our Daily Headlines newsletter.