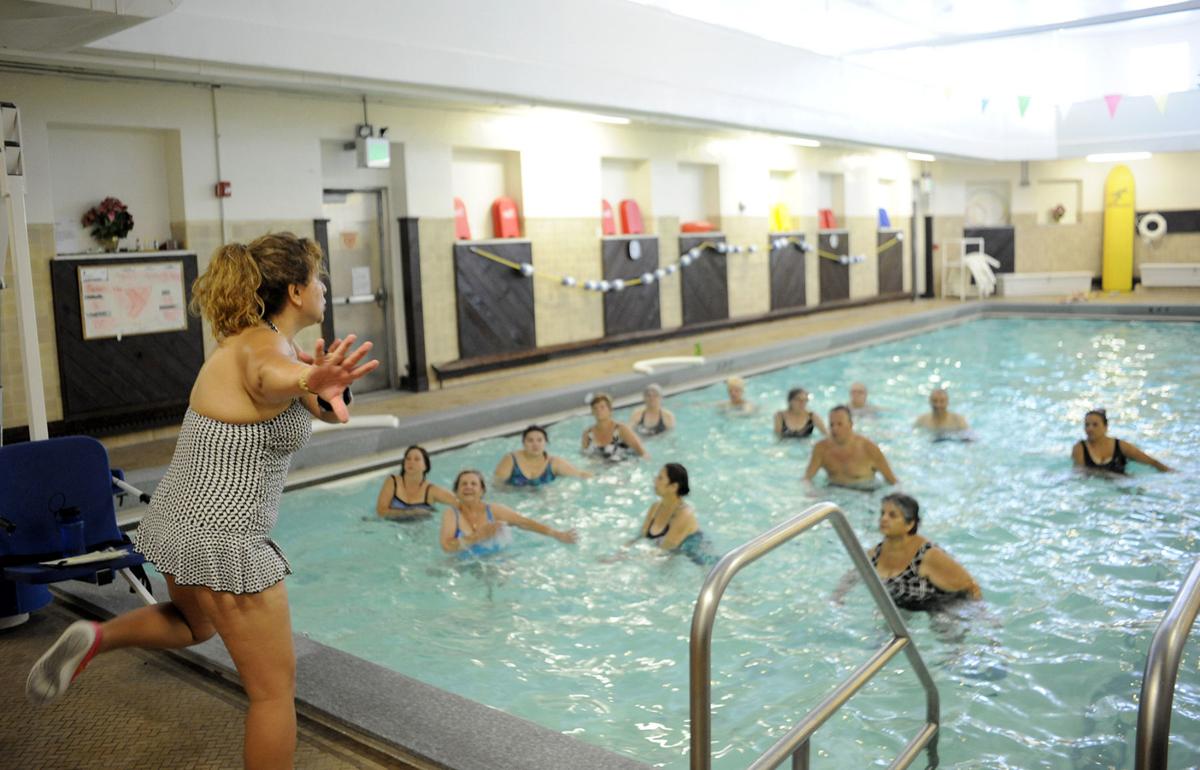 ONGOING, 8-8:45 p.m., Wednesdays, Franciscan Health Fitness Centers Chesterton, 810 Michael Drive,Chesterton. 219.865.6969. franciscanhealthfitnesscenters.org. This is a great workout for your core that will lengthen and strengthen your muscles, as well as improve your posture and increase your flexibility.
ONGOING, 9-9:45 a.m, Monday & Wednesdays, Whiting Family YMCA, 1938 Clark St., Whiting. 219.370.5091. crymca.org. Aqua Fitness is an invigorating workout in the shallow water designed to promote cardiovascular fitness, muscular strength, endurance and flexibility.
ONGOING, 9-9:50 a.m. Saturdays. World Gym Cedar Lake, 12937 Wicker Ave., Unit E, Cedar Lake. 219.390.7600. worldgym.com/cedar-lake. This is a workout that you will definitely feel. Using a variety of equipment, including weights, BOSU, sports steps, bodyweight, Reebok steps, and mats, no body part is left behind in this mega calorie-burning, muscle pumping, cardiovascular workout.
ONGOING, 9:30 a.m.-10:30 a.m., Mondays and Wednesdays, Lincoln Center, 2450 Lincoln Street, Highland. northwestindiana.fit4mom.com. Stroller Strides is a total fitness program that ladies can do with their children. It includes power walking and intervals of strength and body toning exercises using exercise tubing, the stroller and the environment. Taught by certified and specially trained fitness instructors, it is a great workout for any level of exerciser. Stroller Strides instructors weave songs and activities into the routine designed to entertain and engage baby, while ladies are led through a series of exercises specific to her role as mom.
ONGOING, 6-7 a.m. Tuesdays, Thursdays and 10:15-11:15 a.m. Mondays, Wednesdays, Fridays. Franciscan Health Fitness Centers Schererville, 221 U.S. Hwy. 41, Ste. A, Schererville. 219.865.6969. franciscanhealthfitnesscenters.org. This toning and conditioning class uses barbells and focuses on higher repetition, lower weight sets. Challenge all of your major muscle groups as you test your muscular endurance in this class.
ONGOING, 10:30 a.m.-11:25 a.m., Fridays, Franciscan Health Fitness Centers Chicago Heights, 100 197th Place, Chicago Heights, Ill. 708.755.3020. franciscanhealthfitnesscenters.org. Take your workout to the next level with this low impact session.
DECEMBER 14, 8:30 A.M., Running Vines Winery, 119 S. Calumet Rd., Chesterton. runsignup.com. This is the 12th race in the Race the Region Series, hosted by Race the Region. Get another race in before the holidays hit! This race features mile marker clocks, live results via text and email messaging, custom finishers medal, post race celebration immediately following awards.