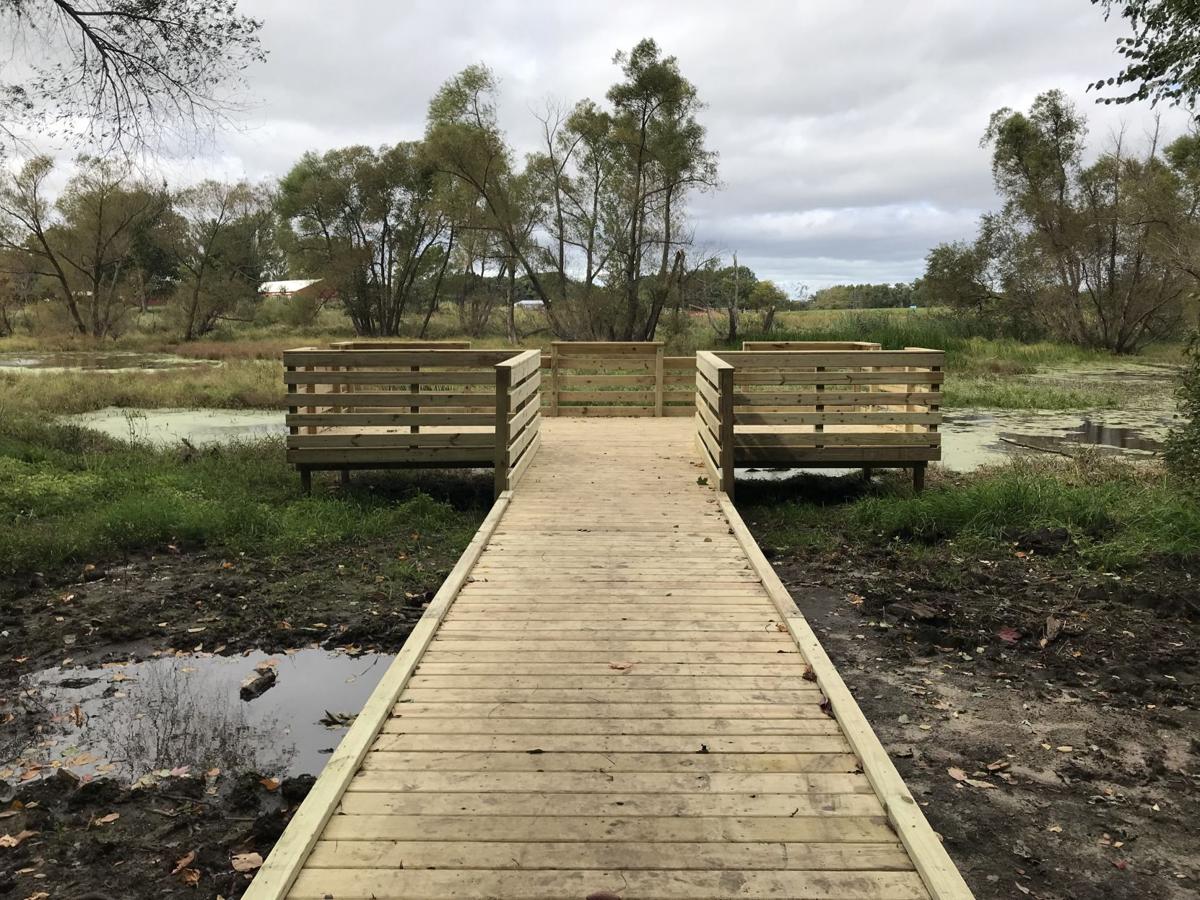 *It is recommended to verify information with venues as hours may change and class sizes may be limited due to COVID-19; early registration or online scheduling may be necessary, and some opportunities may be limited to members only.
5th Annual Earth Day 5K Run/Walk
MAY 1, 8:30 a.m. Sunset Hill Farm County Park, 775 Meridian Road, Valparaiso. runsignup.com. This race is presented by Lotus Reach Inc., a nonprofit local organization with a mission to provide new clothes, shoes, socks and undergarments as well as other necessary items for the local School Closet Program and other organizations working with children in need. This year, Lotus Reach also will be helping a local program called "Backpacks and Snacks," which provides children with a supply of food for the weekends. Onsite registration opens at 7:30 a.m. or early registration and packet pickup is from 11 a.m. and 6 p.m. April 30.
May the Fourth Be with You Fun Run/Walk
MAY 4, 6 p.m. Running Vines Winery, 101 Broadway, Chesterton. runsignup.com. This fun 3-mile run/walk celebrates "Star Wars," and participants are encouraged to wear your favorite "Star Wars" outfit and something reflective or carry a light. This event will take place on city streets. All paces welcome. Anyone 14 and younger must be accompanied by a parent.
MAY 8, 8:30 a.m. Coffee Creek, 2401 Village Point, Chesterton. runsignup.com. This race will benefit the American Association of University Women, Valparaiso Affiliate. Early race packet pickup will be from 11 a.m. to 6 p.m. May 7 at the Extra Mile Fitness Co., 1330 E. Lincolnway in Valparaiso. Packets also can be picked up race morning starting at 7:30 a.m. There are special awards for the overall male and female masters (40 and older) in addition to other age groups.
Guardians of the Night Valpo Police K-9 Unit 5K-9 Run & 1 Mile Dog Walk
MAY 14, 6 p.m. Central Park Plaza, 63 Lafayette St., Valparaiso. runsignup.com. 5K Run will begin at 6 p.m. with a Jr. Police Run beginning at 5:30 p.m. and a 1-Mile Dog Walk at 6:15 p.m. Moisture-wicking shirts are guaranteed to all registered runners and walkers before May 7. The 5K course has moderate hills. The event is sponsored by FOP No. 76.
ONGOING, 4:30-5:15 p.m. Wednesdays. Dean & Barbara White Southlake YMCA, 100 W. Burrell Drive, Crown Point. 219.663.5810. crymca.org. Burn calories with the step portion of the class and use light weights to help you sculpt your muscles during the toning portion.
ONGOING, 9:30-10:20 a.m. Mondays and Fridays, 6-6:50 p.m. Tuesdays, Wednesdays and Thursdays, 8-8:50 a.m. Saturdays. GRIT Fitness Schererville, 2300 Cline Ave., Schererville. 219.864.8100. gritfitnessnwi.com. The Tae Bo exercise program was created to challenge participants on many levels. Tae Bo combines the aspects of boxing and martial arts with the rhythm of dance. Have fun while improving your strength, agility and cardiovascular health. Tae Bo is for every fitness level, it can get you started or take you to the next level.