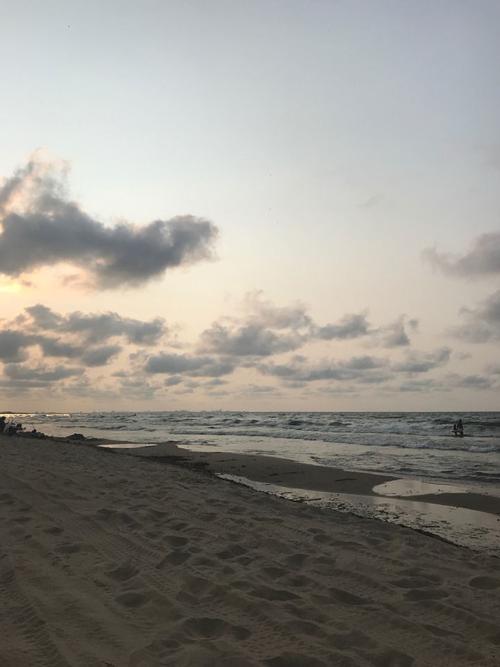 Imagine a new wedding venue, fine-dining restaurant or cocktail lounge right on the southern shore of Lake Michigan, just steps from the beach.
Gary is soliciting bids from private developers to bring touristy businesses just south of the Lake Street Beach on Lake Michigan.
The city aims to redevelop a 21-acre site at the end of Lake Street in the Miller neighborhood, potentially with a hotel, retail and a restaurant offering lakefront dining, while leaving the beach itself undisturbed and open to the public.
It will sell a property that encompasses the former Naval Armory that was most recently home to Charter School for the Dunes and the city-owned beach parking lots to a private enterprise for at least $4.25 million.
The entire site at 860 N. Lake St. was previously built on or paved over and includes no natural areas. Hoping to capitalize more off its Lake Michigan shoreline, the city of Gary is asking for developers to pitch their ideas for the lakefront property to make it more of a draw.
"The city seeks an anchor development for hospitality, tourism, commerce, and potential eco-tourism to complement the Indiana Dunes waterfront and capitalizing on significant year-round traffic," Gary said in a press release.
"The 860 N. Lake St. property is roughly 21 acres of lakefront real estate in the city's Miller neighborhood located at the western gateway to the Indiana Dunes National Park and adjacent to Gary's Marquette Park to the east."
The city hopes for a destination that would have "a substantial potential impact." It's open to hotels, restaurants, tourist-oriented retail, pedestrian-friendly commerce and unique attractions like a museum or science center.
"A responsive proposal will not only be an economic driver, but will respect the surrounding environment and enhance the quality of life for Gary residents," Gary said in the press release.
Gary will accept redevelopment proposals along with sealed bids offering a minimum of $4.25 million through 3 p.m. June 19 at the Gary Redevelopment office at 504 Broadway, Suite 200.
The Gary Redevelopment Commission will unseal the bids at a public hearing at 4 p.m. June 19 and decide on the winning proposal at a public meeting.