State Rep. Pat Bauer, D-South Bend, is ending his lifetime of public service after 50 years in the House — the longest tenure of any Hoosier l…
Indiana lawmakers appear poised to affirm the Lake Michigan shoreline is owned by the state and available for recreational use by all Hoosiers.
State Sen. Frank Mrvan was presented the "Service Before Self" award during the annual Indiana Military and Veterans Legislative Day at the St…
The Indiana Department of Revenue today begins accepting 2019 income tax returns from individual filers.
The Democratic and Republican primary election ballots are beginning to take shape with less than two weeks remaining until the Feb. 7 filing …
The entity, which will be made up of the council members, will focus on setting policies to invest city funds.
VALPARAISO — Newly appointed city Redevelopment Director Brandon Dickinson will be among the featured speakers at a neighborhood workshop Feb. 4.
The Indiana Gaming Commission has opened an investigation into the parent company of Gary's Majestic Star casinos.
Veach resigned early Friday from the Portage Plan Commission and Park Board ahead of showing up later in the morning to plead guilty in federa…
Senate Democratic Leader Tim Lanane, D-Anderson, said the legislation shows the Republican-controlled Legislature does not consider teachers t…
State lawmakers continue to overwhelmingly support the town of Griffith's efforts to exit Calumet Township.
Mayor Matt Murphy has announced another appointment to his administrative team, naming Michael Jabo engineering director.
Off-duty police officers would be allowed to carry handguns while gambling at Indiana casinos under legislation approved Wednesday by a Senate…
Public schools across Indiana apparently will not be forced to emblazon the phrase "In God We Trust" on their walls.
Legislation encouraging police to stop arresting Hoosiers for nonviolent misdemeanor crimes is advancing at the Statehouse.
If enacted into law, police could pull over and ticket a motorist if the officer spots them holding a mobile device for any reason while the v…
Indiana's casinos and mobile sports wagering operators will set odds and accept bets on the 92nd Academy Awards.
Visclosky, in an address to the Crossroads Regional Chamber of Commerce, said he's witnessed discrimination in many places.
Under the House proposal, the minimum penalty for selling tobacco products to an underage patron increases to $500 from $200.
The House overwhelmingly agreed that employers should not be permitted to force Hoosier workers to be microchipped as a condition of employment.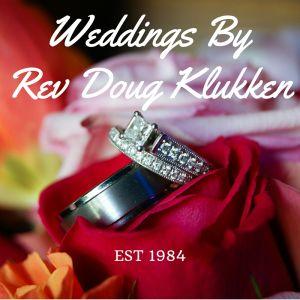 Weddings by Rev. Doug Klukken - NWI Wedding Officiant

Stevenson and Fairchild OMS
"I have a problem with 'Big Daddy' looking over my shoulder," said state Sen. Phil Boots.
The city of LaPorte is looking at slamming the door on contractors paying workers cash and no benefits.
The Indiana Court of Appeals has shaved 10 years off the prison term of an East Chicago native found guilty last year of voluntary manslaughte…
Porter Superior Court Judge David Chidester has filed for re-election.
"When I came up with this three years ago, I promise you I wasn't wearing my aluminum foil hat — not that I have one — but I wasn't wearing on…
Attorney Mitch Peters has filed as a Democratic candidate for Porter County Circuit Court judge.
U.S. Rep Visclosky, D-Gary, will speak during the Crossroads Regional Chamber of Commerce monthly member luncheon on Tuesday.