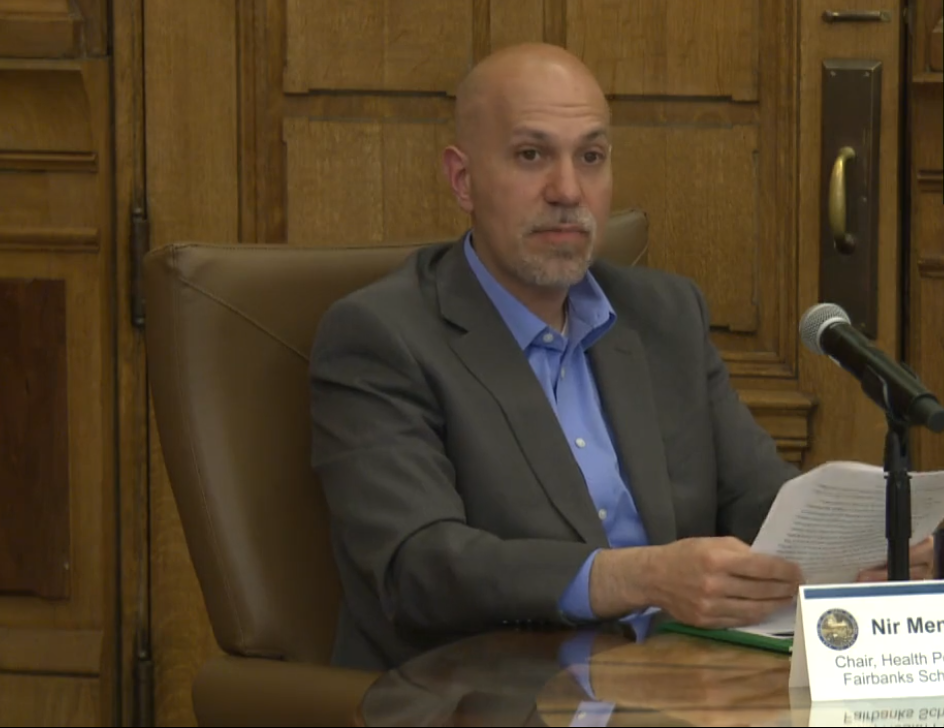 Approximately 186,000 Hoosiers, or 2.8% of the state's population, were actively or previously infected with COVID-19 on May 1, according to preliminary results released Wednesday from an Indiana University study measuring the spread of the virus in Indiana.
Researchers with the Richard M. Fairbanks School of Public Health scientifically tested some 4,500 randomly selected and volunteer participants across the state during the last week of April and determined 1.7% were infected with the coronavirus, and another 1.1% had antibodies in their blood indicating a prior infection.
At that time, clinical testing of symptomatic or high-risk individuals totaled just 17,000 positive cases statewide, suggesting that only 1 in 11 people with coronavirus were being identified through the state's testing efforts, according to the study.
The study's lead scientist, Nir Menachemi, said that may be due to the research team finding that nearly 45% of people in the study who tested positive for active viral infection reported no symptoms of COVID-19.
Researchers also determined the infection-fatality rate for COVID-19 in Indiana in April was 0.58% — well below the 2% to 5% fatality rate seen in other countries, but still six times greater than the fatality rate for the seasonal flu.
Menachemi said Indiana's infection-fatality rate means roughly 1 in 180 people who are infected with the virus die as a result of it, regardless of whether a test confirms the infection prior to their deaths.
"It is important to stress that the vast majority of the people in Indiana have not been infected and represent the minimum pool of still susceptible individuals," Menachemi said.
"Therefore, as we slowly phase back and open the economy, we need to be extra vigilant with any and all safety precautions so that we do not lose the ground that we gained by hunkering down."
The researchers plan to conduct COVID-19 nasal swab and antibody testing on another 5,000 randomly selected Hoosiers in early June, followed by subsequent waves of additional testing in October and April 2021 to expand and confirm their findings.
Dr. Kristina Box, the state health commissioner, said the initial results already are helping to guide state leaders in making decisions about how to move forward in Indiana and where to position limited resources.
"We're so grateful for this work. It's an important snapshot in time of what is happening in our state, and future testing phases will bolster our knowledge," Box said.
"Many, many people have recovered from this but never even knew that they were sick."
Gov. Eric Holcomb said he was struck by the study's findings about the high potential for asymptomatic spread of COVID-19 and the fact that 97.2% of Hoosiers have not been infected.
He said that tells him the coronavirus will continue to be a major public health issue for some time to come, and Hoosiers should continue following social distancing guidelines, practicing regular hand washing, and taking other coronavirus prevention measures to ensure Indiana can maintain forward momentum on his five-stage plan to tentatively reopen the state's entire economy by July 4.
"This is a long road ahead," Holcomb said. "What we have to do — and this what we're doing — is we have to be able to manage our way on this journey, and manage the crisis before us."
"This ought to reinforce that what you've done to date is working. But what we don't want to do is say, 'There, we're done, we're in a good spot.'...I don't want us to have to retreat back to a prior stage."
Gallery: Regionites show off shaggy hairdos, DIY cuts during quarantine