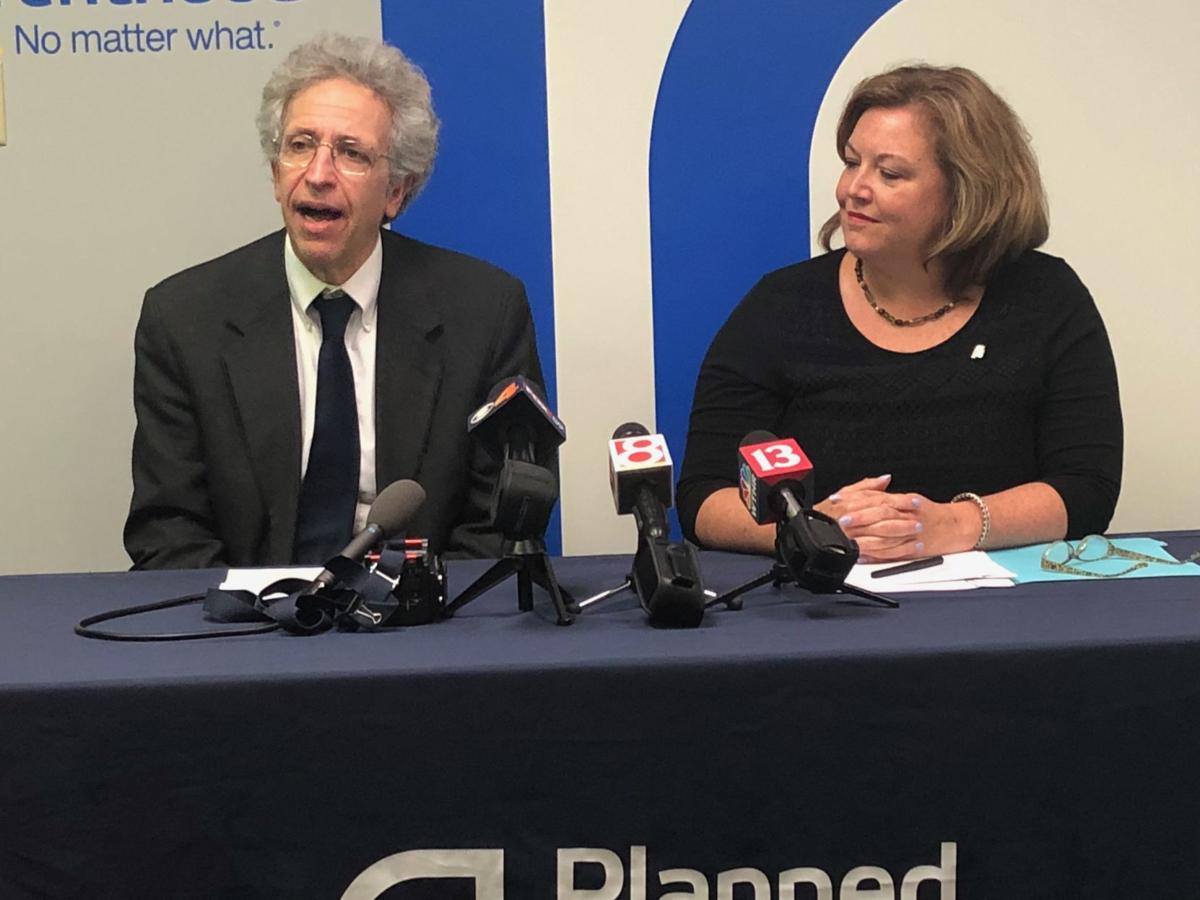 INDIANAPOLIS — The leaders of two organizations dedicated to preserving a woman's constitutional right to choose abortion are condemning Indiana's efforts to limit pre-viability abortion access based on why a woman wants to terminate her pregnancy.
Republican Attorney General Curtis Hill last week asked the U.S. Supreme Court to overrule two lower federal courts and allow the 2016 abortion restrictions, enacted in House Enrolled Act 1337 by now-Vice President Mike Pence, to take effect.
The law would require a pregnant woman who learns her child will be born with Down syndrome, another genetic disease, or physical deformities that aren't immediately lethal, to carry the pregnancy to term and give birth.
It also prohibits women from obtaining an abortion due to the gender, race, color, national origin or ancestry of the fetus.
In addition, the statute mandates abortion providers ensure fetal remains not taken home by abortion patients are buried or cremated similar to dead bodies, rather than through sanitary medical waste disposal.
Ken Falk, legal director at the Indiana chapter of the American Civil Liberties Union, which successfully challenged the law on behalf of abortion provider Planned Parenthood of Indiana and Kentucky, said it "ignores long-settled precedent from the Supreme Court that a woman, not the Legislature, gets to decide whether an abortion is the right decision for her and her family.
"The state's request (for Supreme Court review) is yet another attempt by Indiana elected officials to take that decision out of a woman's hands."
Christie Gillespie, Indiana Planned Parenthood CEO, said she is disappointed the state is continuing "to defend these unconstitutional and medically unnecessary abortion restrictions.
"By appealing to the Supreme Court, the state of Indiana is trying to not only chip away at Hoosiers' rights, but also threaten the rights of people seeking safe and legal abortion care across the country," Gillespie said.
"If they truly want to reduce the need for abortion in Indiana, our legislators should focus on expanding access to affordable birth control and comprehensive sex education, not blocking patients' access to care."
Jane Henegar, Indiana ACLU executive director, said the state's appeal to the Supreme Court is part of an "an assault on women's constitutional rights being waged across the country.
"Deeply personal decisions about abortion should be made by women in consultation with their loved ones and health care professionals — not by politicians," Henegar said.
"We will remain vigilant in our defense of every woman's right to make her own medical decisions."
The Indiana ACLU next month is expected to file a formal response to Hill's petition for Supreme Court review.
In general, only about 2 to 3 percent of appeals to the Supreme Court ultimately are heard by the nine justices.
However, the issues at stake in this case may catch the eye of new Justice Brett Kavanaugh and his brethren, as they have yet to be specifically addressed by the nation's highest court.