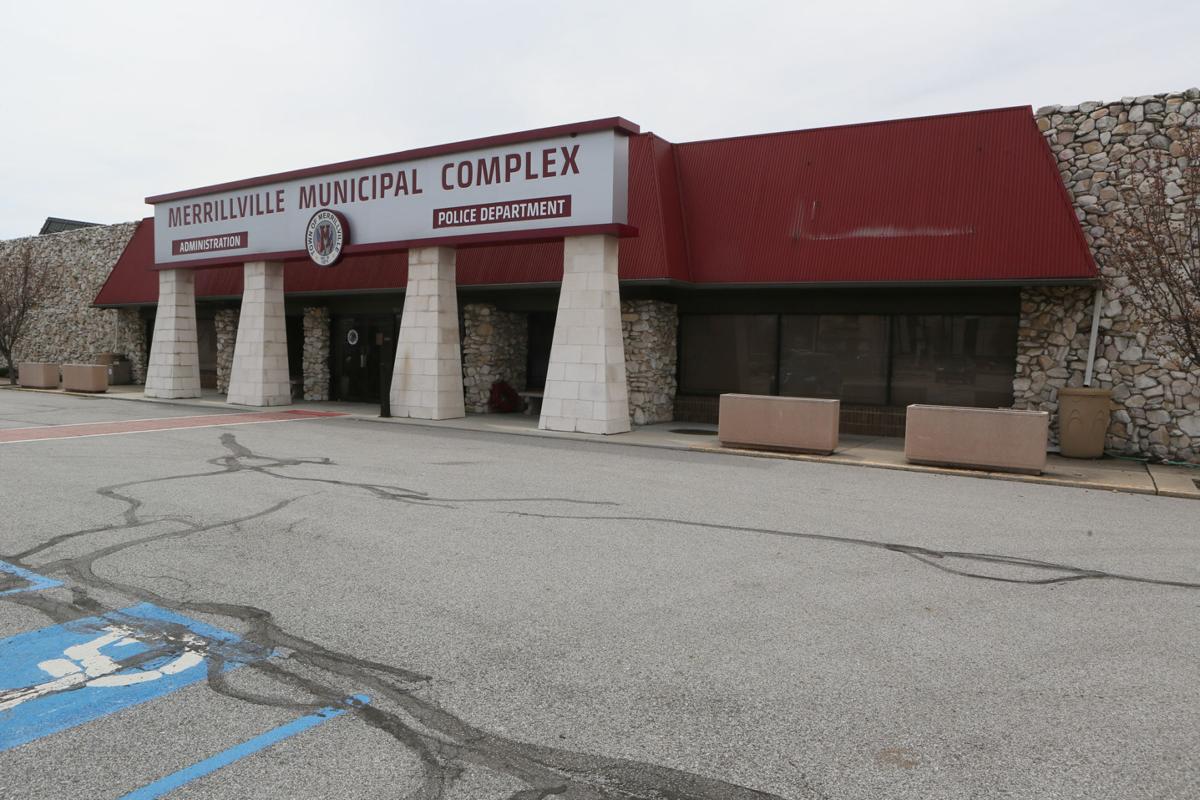 MERRILLVILLE — Weeks after photos of Town Councilman Jeff Minchuk wearing blackface gained widespread attention, Gary School Board President Robert Buggs attended Tuesday's council meeting with some different photos in his hand.
Pictures of lynchings of black men, women and children were shown while Buggs read the poem "Strange Fruit."
"You need to see what everybody thought was a joke," Buggs said. "Grown men and women being hung by their necks."
Buggs spoke Tuesday in response to photos that recently surfaced of Councilman Jeff Minchuk at a Halloween party. The photos, which were taken about 2003, show Minchuk wearing blackface and a wig of black curly hair and a sweatshirt that says, "Kill Whitey." In a photo, Minchuk is standing next to a person dressed in a Ku Klux Klan robe.
Some photos Buggs presented on Tuesday showed KKK members burning crosses and hanging an effigy of a black person.
"And somebody thought that was funny, a joke, a Halloween joke," Buggs said. "Death is not a joke."
He and resident Darian Collins said they were disappointed with the way the council reacted to the photos of Minchuk during the March 9 council meeting.
Councilmen Leonard White and Don Spann voted in favor of censuring Minchuk during that session. Council members Rick Bella, Marge Uzelac, Shawn Pettit and Richard Hardaway abstained.
"When it comes time for the leaders and you all to sort of ease the community's pain, what did you do, some of you abstained," Buggs said.
Buggs and Collins believe Minchuk should step down from the council.
"If this was corporate America, he wouldn't still be on the council right now, he would've been fired by now," Collins said Tuesday.
Minchuk on March 9 resigned from his position as council vice president, but he remains on the council. Hardaway was selected Tuesday to serve as vice president for the remainder of the year.
Minchuk didn't speak about the matter on Tuesday, but he has issued apologies in recent weeks.
"What I did was wrong, I blame no one, there are no excuses," Minchuk said during the March 9 meeting. "I was wrong and I'm sorry and I will say it again for the rest of my life."
At that time he also indicated several people have reached out in support of him. He also said he's accepted offers from people willing to educate him "on what I was so blind to back then."
On Tuesday, it also was announced the town will start its first study circle session on April 13 to focus on diversity.
"This has been planned for a long time, since last year," Bella said. "We're going to have instructors from the Merrillville High School who have gone through an extensive program with all of their teachers, all of their staff members."
He said council members and department heads will be the first to participate in the five-week sessions. All town employees eventually will participate.
Collins asked the council to issue more details about the training.
"Because diversity and inclusion is a very, very important issue right now and racial harmony is not going on in Merrillville right now," Collins said.
She also encouraged the panel to read the books "White Fragility" and "Crucial Conversations" as they go through their training.
"Those are two books that are very widely talked about in this space and so I'm going to read them, I would suggest that everybody on the council read them," Collins said.