Indiana is the 20th U.S. state to have one of its residents test positive for the novel coronavirus, also known as COVID-19.
State health officials announced Friday that Indiana's first coronavirus case has been confirmed in Marion County, which includes Indianapolis.
The infected person is an adult male from Indianapolis who recently traveled to Boston and worked at a conference where he was exposed to the virus, according to State Health Commissioner Dr. Kristina Box.
The unnamed patient was tested early Friday morning at Community Hospital North in Indianapolis after he learned he potentially was around another person with coronavirus, and he was suffering from a sore throat, fever and slight cough.
Box said the patient has been released from the hospital and will be self-quarantined at home for 14 days, since his coronavirus case was mild and he otherwise is in good health.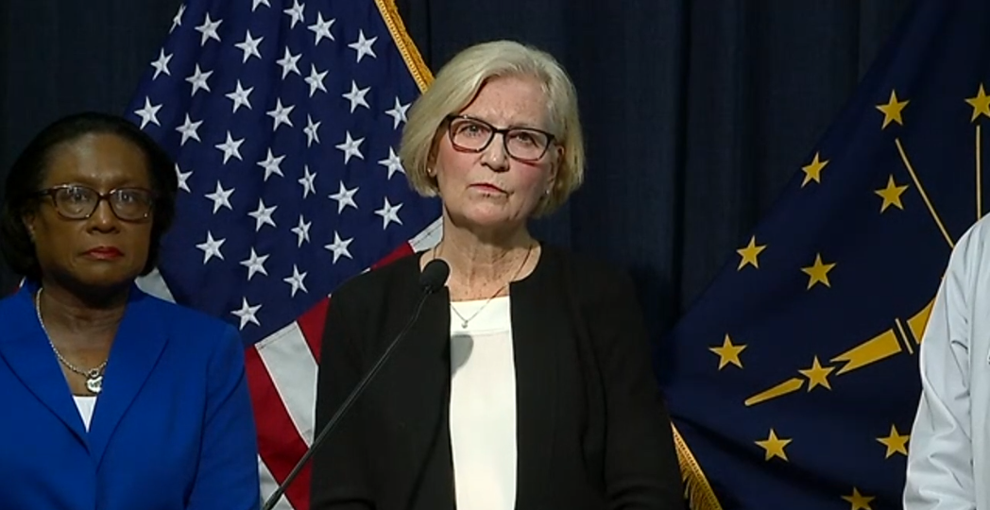 "The state health department has been preparing for weeks to ensure that we have the resources and systems in place to limit or prevent the spread of COVID-19 in Indiana," Box said. "Given the global spread of this illness, the question was never if Indiana would have a case, but when it would arrive."
"I want to stress that this is an isolated case, and that this patient and the hospital did everything possible to limit the risk of exposure to other individuals. Because of those steps, the risk of additional exposure and community transmission is low, but we are taking every precaution to prevent new infections related to this patient."
Specifically, Marion County health officials are tracking where the patient went since returning to the state's capital city Wednesday, and who else was on the flight he took back to Indianapolis from Boston, said Dr. Virginia Caine, Marion County public health director.
"We are well prepared," Caine said. "We've been waiting for this situation."
Gov. Eric Holcomb immediately issued an executive order declaring a public health emergency in response to the state's first confirmed coronavirus case, which he said will put Indiana in prime position to access federal funds and other support needed to respond to the infection.
The governor's order designates the State Department of Health as the lead agency to coordinate Indiana's coronavirus response, directs all state and local health officials, first responders and hospitals to cooperate with the state health agency, and tasks state officials with securing any available resources to combat COVID-19.
"With the help of our federal, state and local partners, Indiana is responding to this case as we have planned and prepared for weeks," Holcomb said.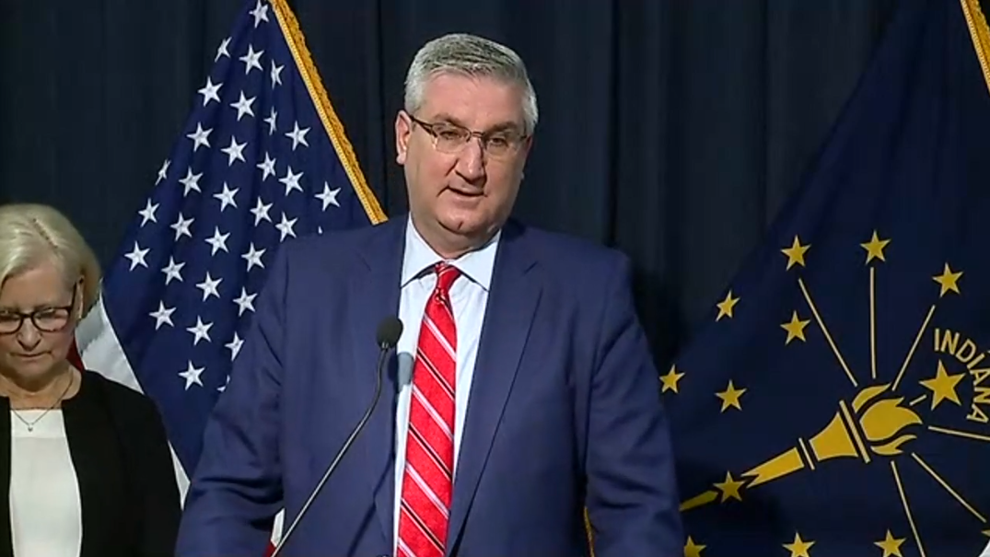 Box said the state health department so far has conducted 12 coronavirus tests, with 11 negative results, and currently is monitoring 35 people in Indiana — none of whom are sick — that potentially were exposed to coronavirus.
Holcomb and Box both urged Hoosiers to take steps to stay informed about coronavirus, but to otherwise continue going about their daily lives.
Human coronaviruses most commonly spread from an infected person to others through coughing and sneezing, close personal contact, such as shaking hands, and touching an object with the virus on it and then touching your mouth, nose or eyes.
Health officials recommend Hoosiers protect themselves by frequently washing their hands with soap and water for at least 20 seconds, avoiding close contact with people who are sick, covering coughs and sneezes with a tissue, and frequently cleaning and disinfecting objects and surfaces that are repeatedly touched.
The U.S. Centers for Disease Control does not recommend that people who are well wear a face mask to protect themselves from respiratory illnesses, including COVID-19.
Health care providers with a patient experiencing symptoms of novel coronavirus, or individuals with a fever, cough and shortness of breath who recently traveled to a place where coronavirus is prevalent, are urged to contact the ISDH Epidemiology Resource Center at 317-233-7125 or 317-233-1325, or by email at epiresource@isdh.in.gov.
The Indiana Hospital Association said state hospitals are prepared to combat novel coronavirus in a statement Friday.
"Every hospital has already been preparing for this development by collaborating with state and local partners," IHA said. "We urge Hoosiers to take an active role in prevention of all contagious diseases, including influenza. Actions everyone can take include, but are not limited to, vaccination, good hygiene practices, covering coughs and sneezes and staying home when ill."