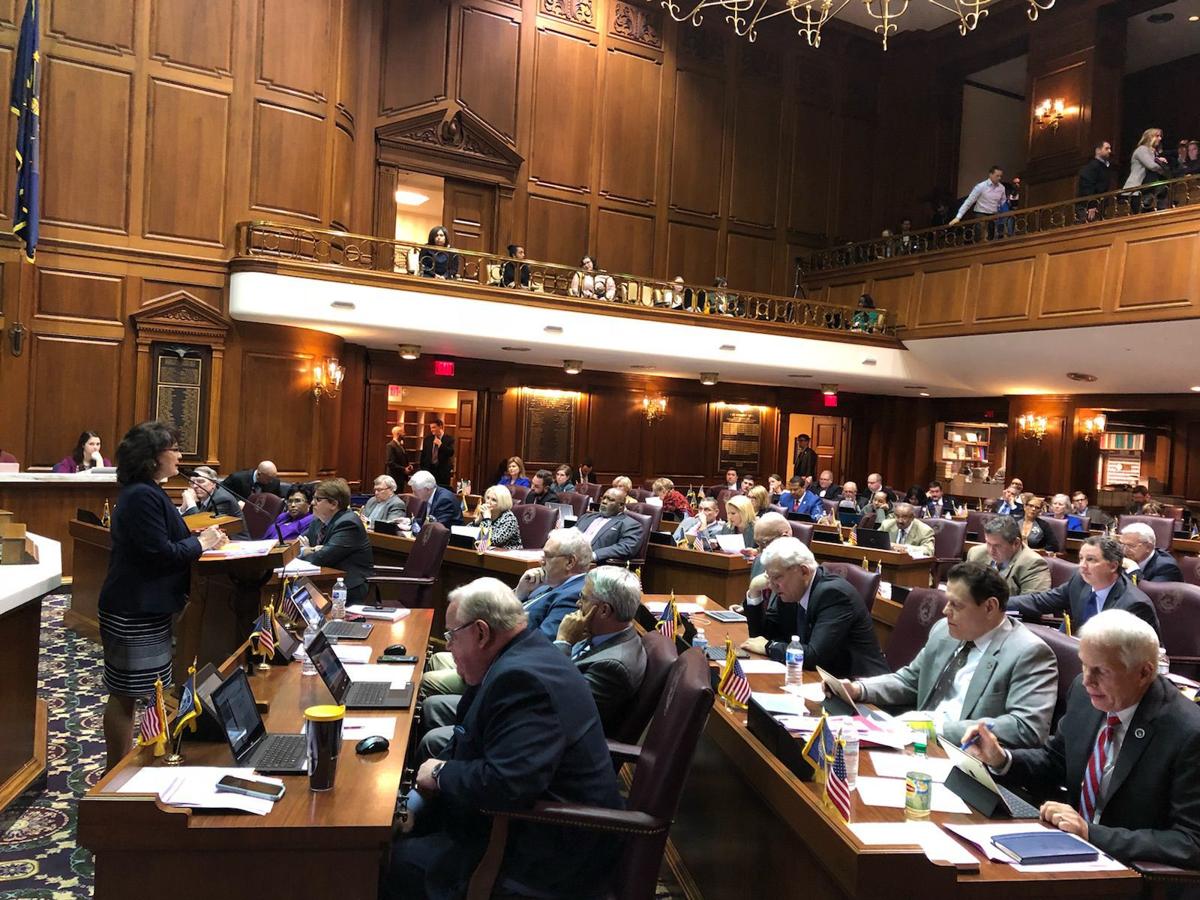 INDIANAPOLIS — The Indiana House approved an abortion restriction Thursday that's repeatedly been struck down in federal court after being enacted by other states.
House Bill 1211 prohibits dilation and evacuation abortions, which the proposal calls "dismemberment abortion," except when a woman otherwise would suffer "substantial and irreversible physical impairment of a major bodily function."
State records show that in 2017 just 27 women obtained an abortion in Indiana using the procedure, out of 7,778 total abortions.
All 27 were completed at hospitals in Indianapolis or Carmel.
The procedure most commonly is used between 13 and 20 weeks of pregnancy when prenatal testing indicates serious health risks for either the fetus or the pregnant woman if the pregnancy is carried to term.
According to the American College of Obstetricians and Gynecologists, dilation and evacuation is the safest method for completing an abortion after 13 weeks of pregnancy.
But supporters of the proposal say the procedure is inhumane because it permits a doctor to uses forceps, tongs, scissors or similar instruments to remove a fetus from a woman's uterus.
Seven similar state laws banning the procedure have been found by federal courts to be an unconstitutional burden on the right to abortion.
The legislation also includes provisions that more precisely define numerous terms in the abortion "complications" reporting mandate, enacted by the 2018 Indiana General Assembly, that was voided due to vagueness by a federal court in Indianapolis.
The measure was approved 71-26, with five Democrats joining 66 Republicans in favor. No Republicans voted against the proposal.
It now goes to the Senate.