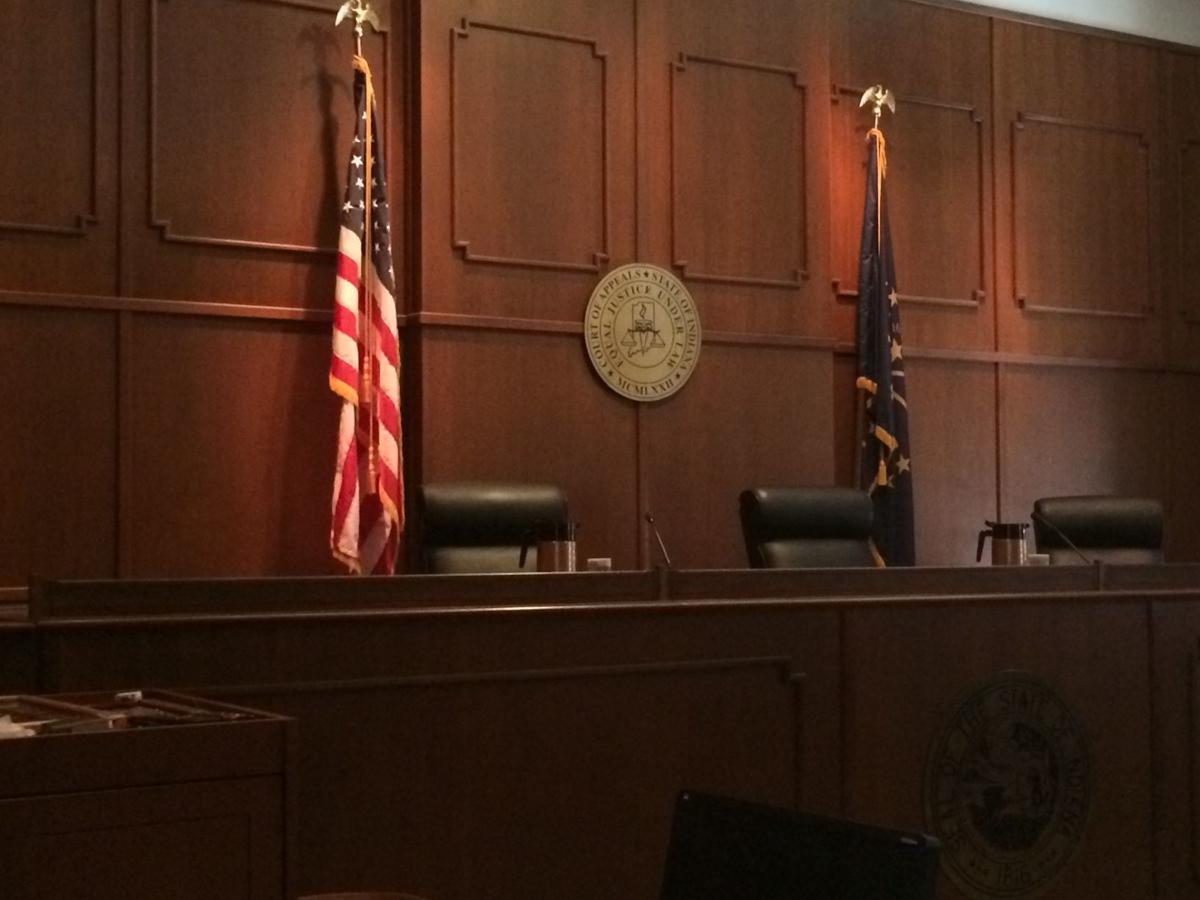 INDIANAPOLIS — The Indiana Court of Appeals has ruled that an alert by a drug-sniffing dog is not sufficient evidence for police to seize cash they claim is tied to drug trafficking.
In 2015, an Indianapolis detective who was visually inspecting packages at a local shipping company grew suspicious of two parcels, one sent from Illinois, the other from Indiana that both were addressed to the same California recipient, heavily taped and set for priority overnight delivery.
A drug-sniffing dog alerted on both parcels indicating an odor of controlled substances. That, plus his claim California is known as a place where controlled substances are imported and exported, prompted the detective to obtain search warrants for both parcels. 
According to court records, the warrants authorized police to open and search the parcels "for controlled substances, records of drug trafficking and proceeds of drug trafficking."
Police found $15,000 cash in one package and $15,300 cash in the other, but no controlled substances or records of drug trafficking in either.
Court records show neither of the individuals who shipped the packages ever were charged with a crime, or even investigated for a crime in connection with the packages.
Nevertheless, police seized the $30,300 as drug trafficking proceeds and sought to turn it over to the federal government, which would have returned most of it to the local police department.
Marion Superior Judge Marc Rothenberg affirmed the seizure and approved the police request to turn the cash over to the federal government, pending appeal.
In their appeal, the shippers and receivers of the money argued that police went beyond the scope of their search warrant by seizing the cash, since the police could not demonstrate it was derived, either directly or indirectly, from drug trafficking.
The appellate court, in a 3-0 decision, agreed.
Judge John Baker, writing for the court, said if all heavily taped parcels containing money and shipped to California via priority overnight delivery could be seized as drug trafficking proceeds, then "many last-minute gift recipients at holiday and birthday time would be sorely disappointed (and surprised)."
Baker acknowledged that the police K-9 unit did alert on both parcels.
But he said that only indicates someone who handled the parcels at some point in time transferred the odor of controlled substances to the packages.
"Any of those individuals could conceivably have possessed and/or used the unidentified controlled substance, either legally or illegally, with or without an intent to commit drug trafficking," Baker said.
He also noted that studies show up to 90 percent of U.S. currency is contaminated by drug residue — "leading us to place even less credence on a positive alert from a K-9 unit alone with absolutely no other evidence suggesting drug trafficking."
As a result, the court found that "no reasonable person would conclude, based on these facts, that the currency was the proceeds of drug trafficking," ruled its seizure unlawful and ordered the money be returned.
It's now up to Republican Attorney General Curtis Hill to decide whether to ask the Indiana Supreme Court to review the appellate ruling.