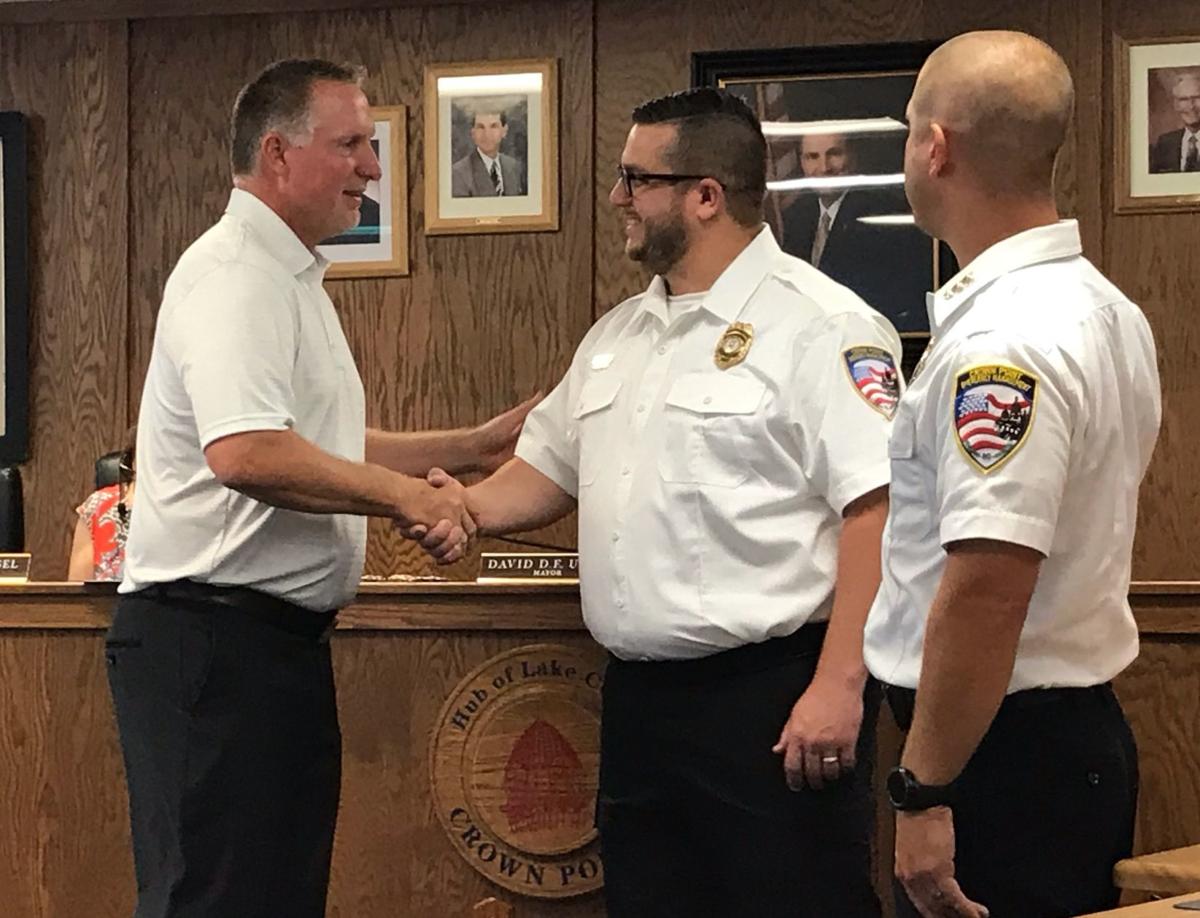 CROWN POINT — The council chamber was packed recently with first responders who showed up to cheer on some of their fellow police officers who were promoted by Mayor David Uran.
The Board of Public Works approved the promotions of four officers with the Crown Point Police Department. Officer Dominic Valsi, who has 14 years of service to the department, was promoted to sergeant. Officers Tommie Widener, Steve Meece and Dave Wilkins were promoted to corporal.
The officers have committed a combined 50 years of service to the Crown Point community.
"It's an honor and a privilege to work with this department and with those fine officers back there," Meece said, pointing to the badged crowd. "I will try my best to protect and serve the citizens of this great city."
Police Chief Pete Land said the round of promotions will help the department balance its patrol division expansion, specifically as officers prepare to move into the local schools to work as resource officers.
The city's Emergency Management Agency has also gained a new deputy director.
Marcus Staples was promoted to serve in the position.
EMA Director Mike Wysocki said Staples has been a very dedicated member of the department for the last eight years, serving in many capacities including lieutenant.
"He is a top-notch guy to work with and I am pleased that the mayor has put him up at this position. I think he will serve the residents of Crown Point and department just fine," Wysocki said.
In other business, the board announced the retirement of Public Works Director Scotty Rediger. After 20 years serving the city, Rediger's official last day will be Thursday.
Terry Ciciora will replace Rediger as the city's next Public Works director.