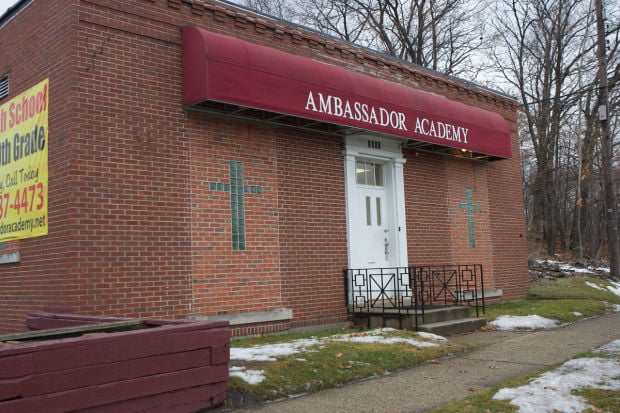 INDIANAPOLIS — A private elementary school in Gary can continue accepting new voucher students after the State Board of Education unanimously agreed Wednesday to waive the consequences specified in state law for consecutive D or F grades.
Ambassador Christian Academy earned D ratings from the state school board for the 2015-16 and 2016-17 school years, in part, because just 22 percent of its third- through eighth-graders passed the ISTEP math exam, and 59 percent passed the English/language arts test — well below the state average passing rate of 60.5 percent for math and 67.4 percent for English.
Under state law, when a private school repeatedly is rated among the worst in the state, no new voucher students are allowed to enroll at the school, though current students whose tuition is paid using taxpayer-funded vouchers can continue attending.
However, the law also permits the State Board of Education to authorize a one-year consequences waiver if school officials can show a majority of students demonstrated academic improvement during the previous school year.
Principal Danielle Graham Harris told the board that Ambassador met that standard because the district's D grade increased to 68.7 percent last year from 64.2 percent in 2015-16.
She also pointed to student achievement growth over the two-year period, particularly among middle school students, as evidence that Ambassador is "moving in the right direction."
That was sufficient to persuade the state school board members, who did not analyze whether Ambassador's improvements encompassed a majority of its 196 students, as required by law, and ignored a recommendation from state school board staff that the waiver be denied.
The board also was not deterred by the fact that the new school accountability model the board is developing minimizes the value of student growth toward proficiency.
Board member Tony Walker, of Gary, said he supported Ambassador's waiver application due to the limited quality public school options available at the Gary Community School Corp., which the state took over last year due to financial mismanagement.
Meanwhile, B.J. Watts, a state school board member from Evansville, suggested that no private school ever should face consequences for poor accountability ratings.
"We are just allowing parents to say that your school is the best option for their child," Watts said.